Children's Natural History Museum
Introduction
The Children's Natural History Museum features the Ice Age fossils found 8in Fremont, plus other artifacts, minerals, and bones. The CNHM is managed by the Math Science Nucleus.
Images
Wesley Gordon Fossil Hall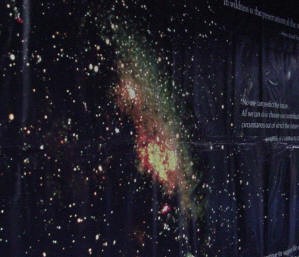 Children's Natural History Museum Logo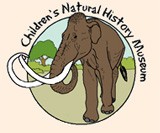 Backstory and Context
"A collection that began in the 1940s in the little town of Irvington, in a gravel quarry long forgotten by current residents which is now covered by a freeway. This began as the personal collection of Wes Gordon, a teacher from Hayward, who led young boys to uncover one of the most important finds in the Bay Area; so important and entire era in geologic history is named after the little town that it was discovered, the Irvingtonian era. Wes Gordon and his group of "Boy Paleontologists" uncovered fossils for over 10 years in the Bell Quarry; what they found was one of the best ice age fossil finds of large mammoths, saber toothed cats, mastodons, wolves, giant sloths, short faced cave bears, camelops, western horses and many other creatures. They uncovered tens of thousands of fossils, with the majority went to UC Berkeley. A few went to Ohlone College, even fewer went to Fremont's Museum of Local History and some went to San Lorenzo School District where Wes Gordon worked."
Additional Information