Edward Dexter House
Introduction
The Edward Dexter House was built only a few years after the ratification of the U.S. Constitution and is one of the few remaining eighteenth-century residences in the College HIll neighborhood. Similar to the Nathaniel Pearce House, this home was moved from its original location. The home was located at the corner of George and Prospect Streets and was divided into two parts and moved to its current location in 1860. A replica of the interior can be found within the museum at the Rhode Island School of Design and was built to house the furniture collection donated by the house's second owner, Charles Pendleton.
Images
Edward Dexter House (1795)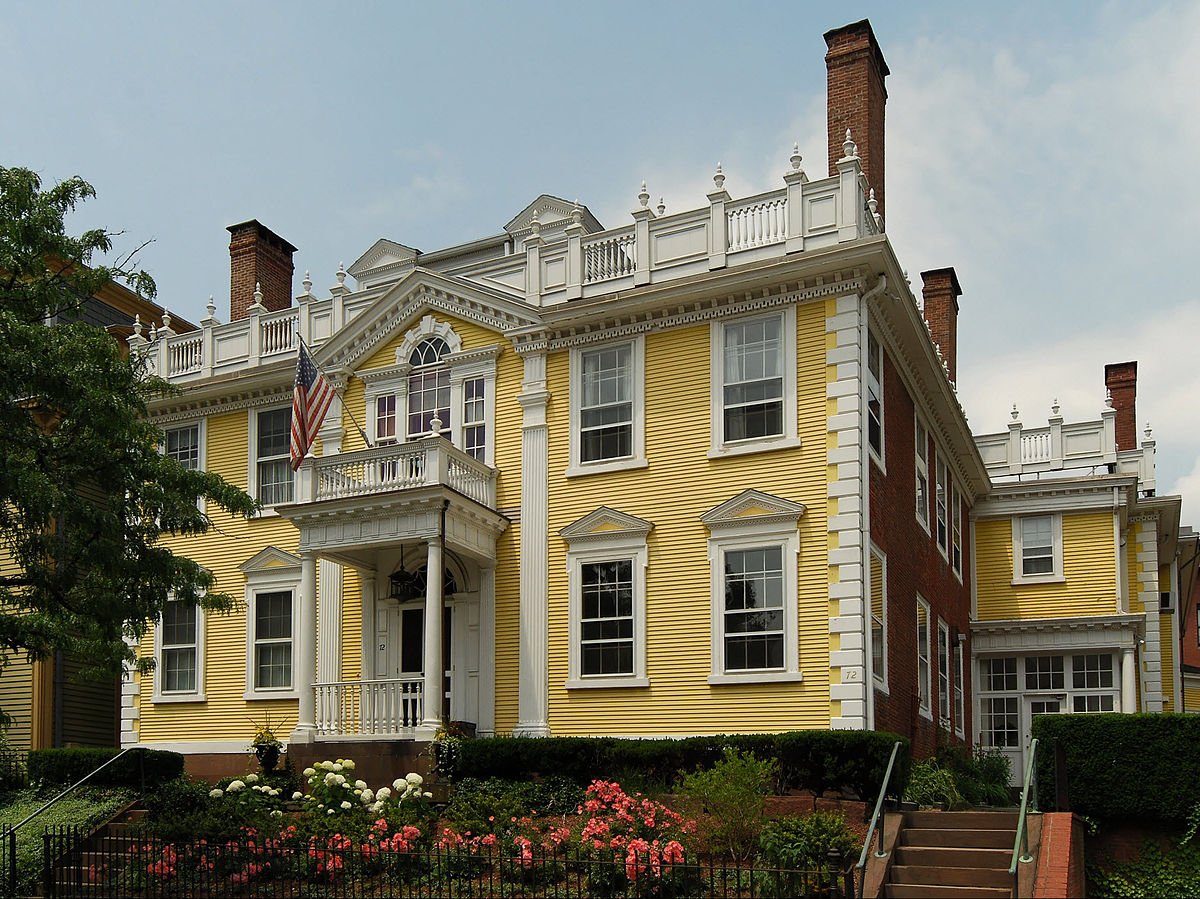 Inside the Dexter House, 2017.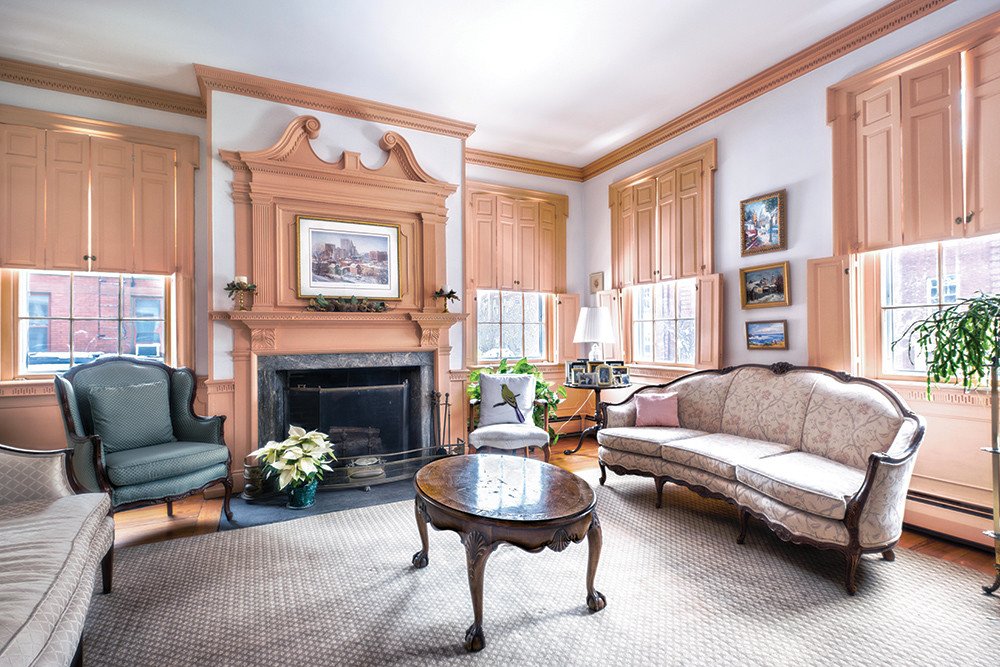 Charles Pendleton House, a replica of the historic Dexter House built for the Rhode Island School of Design museum to appear as it did when Pendleton owned it in the late nineteenth century through 1904.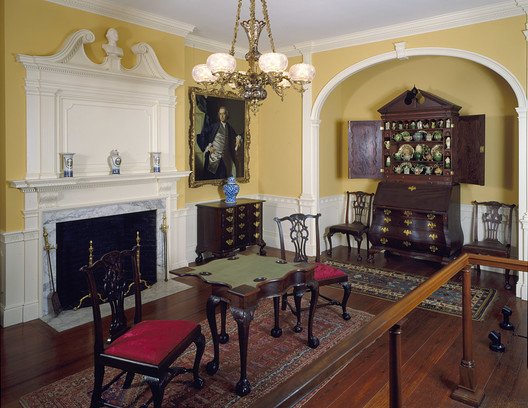 Backstory and Context
The Dexter house was built in 1795 during George Washington's second presidential term, In order to move this large home in 1860, the house was essentially sawed in half and then rolled on cannonballs from its original location (the corner of George and Prospect Streets) to its current location on Waterman Street. In physical appearance, this home shares qualities of both Georgian and the Federal Style that grew highly popular during the first few decades of the nineteenth century.
After occupation by the Dexters, who proved to be a highly influential Providence family, Charles L Pendleton (1846 - 1904) acquired the residence during the middle of the nineteenth century. With a penchant for gambling, his success allowed him to amass an abundance of antique American furniture, which he used to decorate the house.
He bequeathed to the Rhode Island School of Design (RISD) who took ownership of the estate's furniture upon Pendleton's passing. In 1906, RISD transferred his collection to a museum built specifically for the antiques which became the first museum wing dedicated to the exhibition of American decorative arts. The museum wing at 20 North Main Street is based on the interior of this historic house.

As a result, a visit the "Charles Pendleton House" at the RISD offers a glimpse of how the Dexter-Pendleton House appeared during the nineteenth century and how the wealthy residents of Providence lived in the first early 19th century.
Sources
"American Architect and Building News." American Architect and Architecture, Volumes 91-92. New York: The American Architect, 1907.

"Charles Pendleton House." Rhode Island School of Design. Accessed August 23, 2018. https://risdmuseum.org/art_design/galleries/charles_pendleton_house.

Harrington, Richard B. "Nomination Form: Dexter (Edward) House." National Register of Historic Places. January 2, 1971. http://www.preservation.ri.gov/pdfs_zips_downloads/national_pdfs/providence/prov_waterman-street-72_...

Tremaine, Julie. "A Uniquely Providence Home: The Edward Dexter House was Cut in Half and Rolled on Cannonballs to its Current Location." East Side Monthly. January 25, 2017. http://eastsidemonthly.com/stories/a-uniquely-providence-home,21966.

Photo Sources

Edward Dexter House: By Marcbela (Marc N. Belanger) - Own work, Public Domain, https://commons.wikimedia.org/w/index.php?curid=10705412

Inside the Dexter House, 2017: Mike Braca, located at http://eastsidemonthly.com/stories/a-uniquely-providence-home,21966

Charles Pendleton House, a replica of the historic Dexter House: Rhode Island School of Design, https://risdmuseum.org/art_design/galleries/charles_pendleton_house

Additional Information