Pee Wee Reese Statue
Introduction
Dedicated in 2000, this statue of Pee Wee Reese honors one of the most successful baseball players from Louisville. Reese began his professional career with the Louisville Colonels in 1938 and became the captain of the Brooklyn Dodgers in the 1940s. Reese led his team to seven National League pennants and is best-known today for his role in supporting and befriending Jackie Robinson during his first season with the Brooklyn Dodgers. The statue of the famous Louisville sporting legend was created by local sculptor Raymond Graf and located at the main entrance to Slugger Field in Louisville.
Images
Pee Wee Reese statue. Photo: Offbeat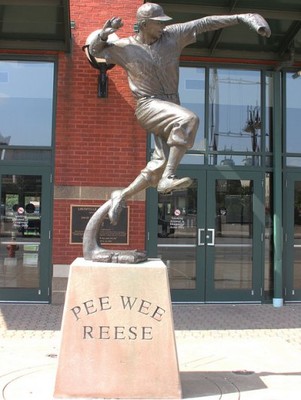 Pee Wee Reese - Louisville Colonels. Photo: Louisville Bats - current Louisville baseball team.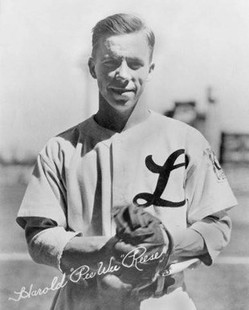 Pee Wee Reese and Jackie Robinson. Photo: National Baseball Hall Of Fame.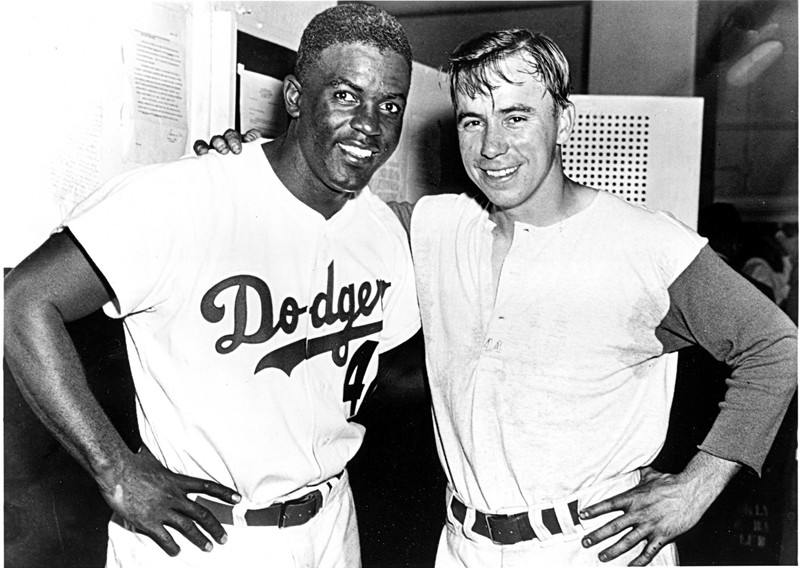 Backstory and Context
Pee Wee Reese, a Louisville native, was the Brooklyn Dodgers shortstop during the Jackie
Robinson era. His statue, also created by the sculptor who created the statue of Paul Hornung, Raymond Graf. It portrays Reese throwing the ball to first base with legs up to avoid a sliding baserunner. This statue, like that of Hornung, is located at Louisville Slugger Field.
Reese is a major part of the Dodgers' effort to integrate baseball in the late 1940s, as he
became friends with Robinson. Robinson was subjected to abuse in National League ballparks and from his own teammates. As the story goes, Reese walked over from his shortstop position to embrace Robinson, a move that helped welcome Robinson and other African-American players into baseball. He helped the Dodgers win the World Series in 1955.
Reese is a member of the National Baseball Hall of Fame and played his early baseball with
the Louisville Colonels. In 1939, the Boston Red Sox were looking to find a shortstop who
would replace Joe Cronin. And they wanted Reese. Instead of dealing with Reese directly in
contract negotiations, the Red Sox wound up buying the whole team! Cronin, not willing to
give up his shortstop job yet, gave a less than glowing report on Reese. After that, he was sold to the Dodgers.
After a stint on NBC-TV's baseball coverage along with former baseball great Dizzy Dean, Reese served as an executive for the company that makes the Louisville Slugger baseball bats, Hillerich and Bradsby
Sources
Doolittle, B. (2018). Bats honor 'Little Colonel' Pee Wee Reese Saturday at Slugger Field. Insider Louisville. Accessed August 21, 2018. https://insiderlouisville.com/lifestyle_culture/bats-honor-little-colonel-pee-wee-reese-saturday-at-....


Additional Information