Nathaniel Pearce House
Introduction
This historic home was constructed in 1800 (or possibly 1801) for the family of Nathaniel Pearce, a ship master who like many other Providence businessmen owed his financial success to trade. The house was originally located on George Street and was moved for preservation after Brown University acquired more land in the 1880s. John J. DeWolf bought the house in 1888 and subsequently moved it to Brook Street.
Images
Pearce, Nathaniel, House - Providence RI Image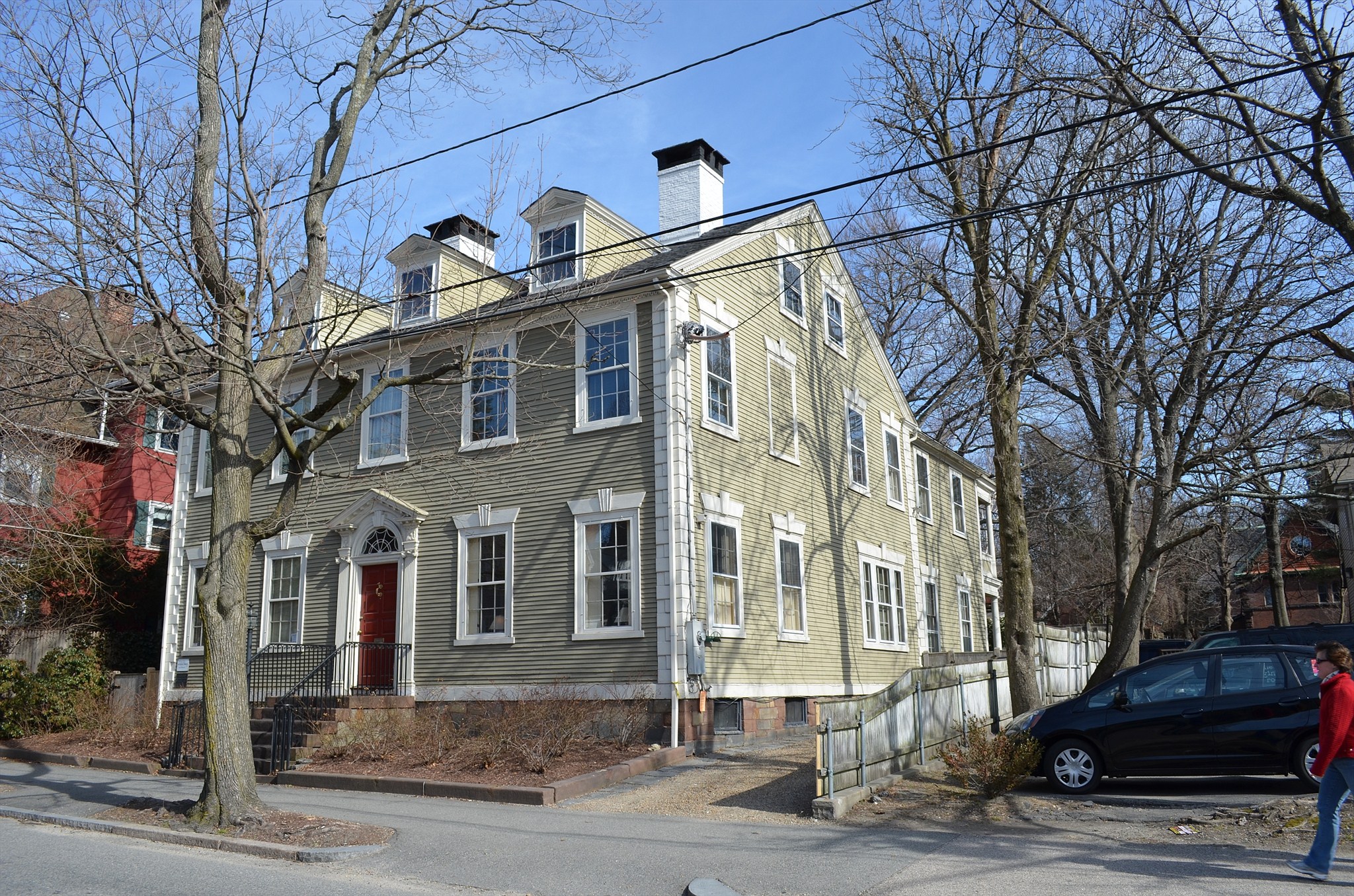 2005 Picture - Pearce House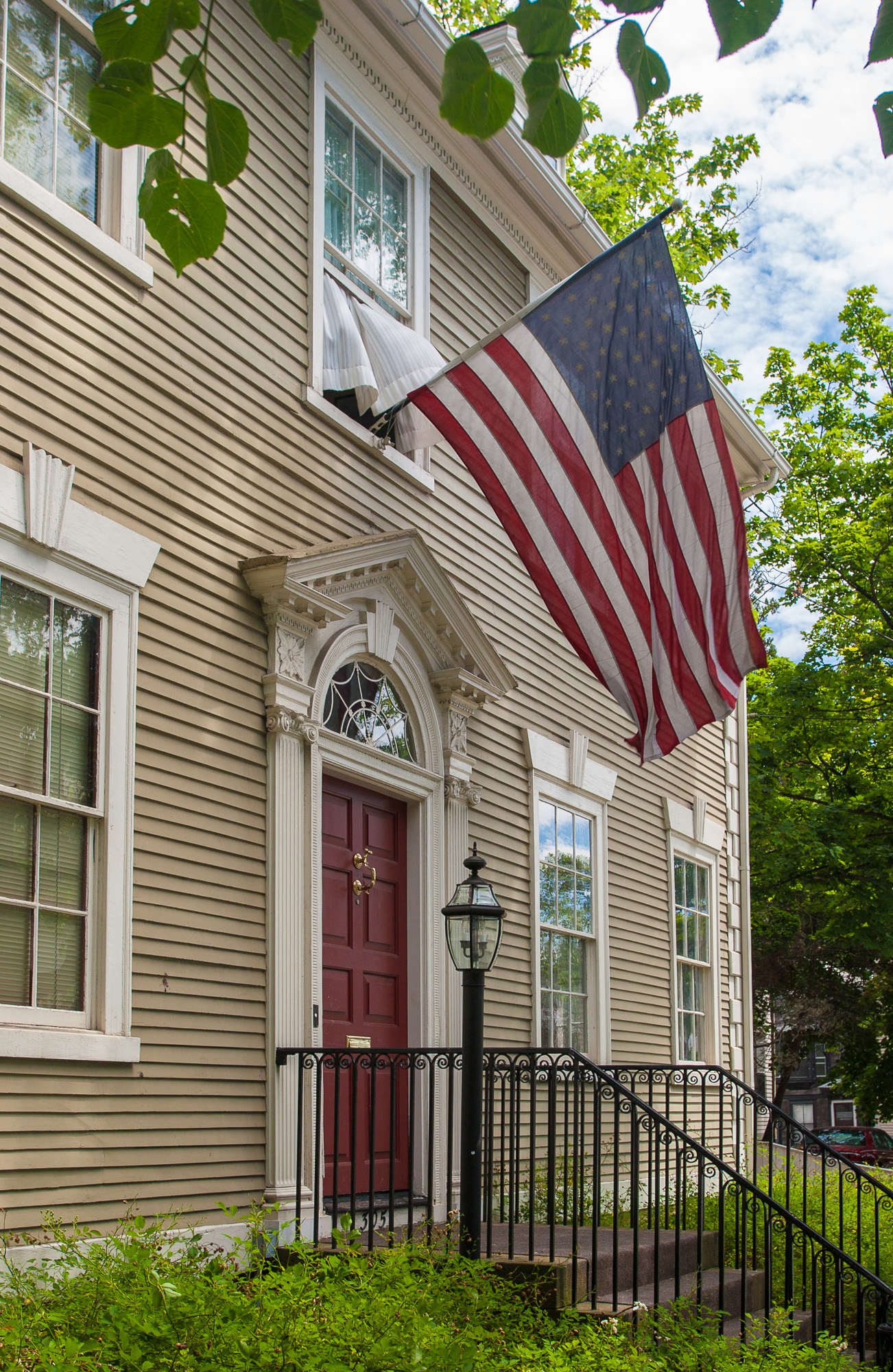 2012 Picture - Pearce House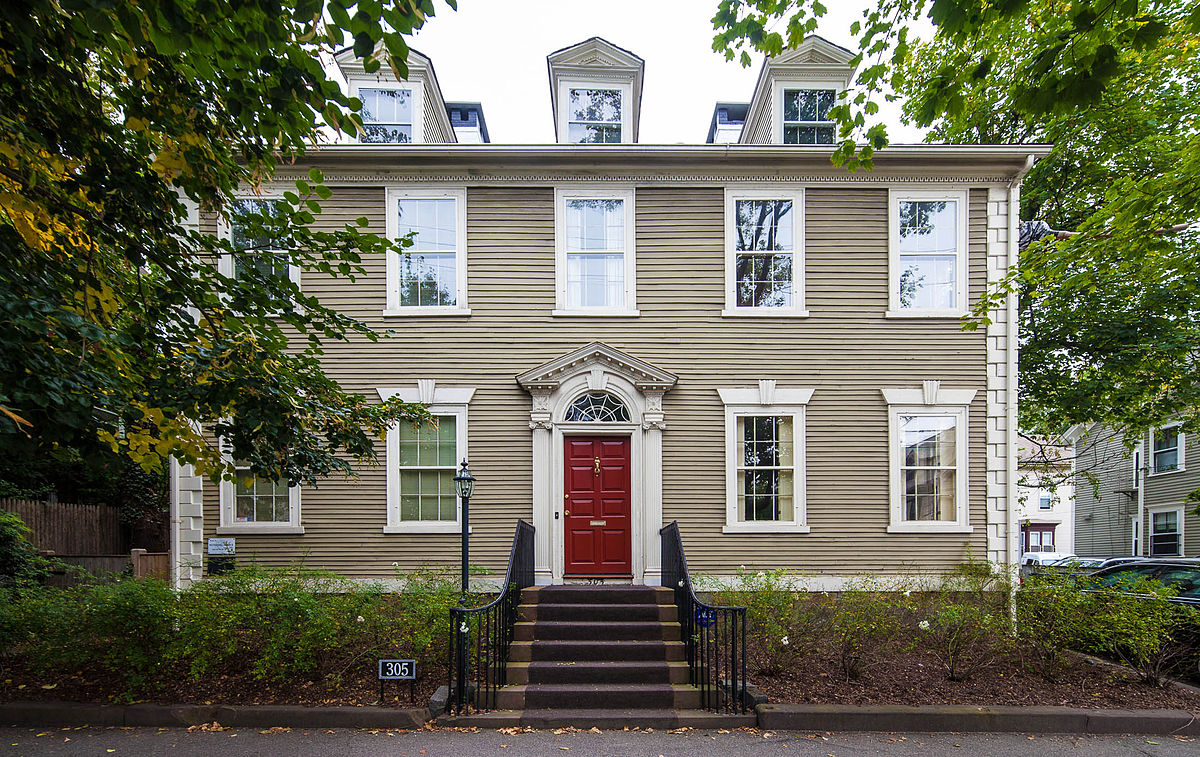 Backstory and Context
The Nathaniel Pearce house (1800 or 1801) stands as a distinctive example of early Republican architecture, and one indigenous to Rhode Island. Moreover, the house demonstrates the importance of the port to Providence; Pearce was a ship owner and shipmaster by trade.

The house's original location on George Street would have provided Pearce with a view of Narragansett Bay, an unsurprising spot for a prominent citizen and for someone whose life centered on what arrived and departed the ports. At the time of the house's construction, the city was in the midst of a transition from an economy tied to maritime activities to one centered on manufacturing.
Pearce lived in the house until 1856, when he passed it on to his heirs. In 1888, while owned by the Goddard family, the property was acquired by Brown University. John J. DeWolf bought the building and saved it from demolition by paying to have it moved to Brook Street that same year.
The house remained the property of the DeWolf family until the 1960s. In 1915, John DeWolf's nephew, Helsey DeWolf, MD, inherited the house and funded its restoration, expansion and colonial revival. As a result of the family's lengthy ownership and work to renovate the house, many in the community referred to it as the DeWolf house rather than by its historical name.
The home is still privately owned. Real estate professionals estimate that the value of the home is between $800,000 and $1 million. The house blends in well with the surrounding residences, the majority of which were built at least a century after the construction of this structure.
Sources
Cawley, Frederic. "Nomination Form: Pearce (Nathaniel) House." National Register of Historic Places. August 16, 1971. http://www.preservation.ri.gov/pdfs_zips_downloads/national_pdfs/providence/prov_brook-street-305_pi...

"Rhode Island History." Rhode Island Department of State. RI.gov. Accessed August 20, 2018. http://sos.ri.gov/divisions/Civics-And-Education/RI-History.

Photo Sources
Pearce, Nathaniel, House: Located at http://www.waymarking.com/gallery/image.aspx?f=1&guid=df84b320-4f39-45a0-843b-eb36427064ad

2005 Picture: By Kenneth C. Zirkel - Own work, CC BY-SA 3.0, https://commons.wikimedia.org/w/index.php?curid=21767605

2012 Picture: By Kenneth C. Zirkel - Own work, CC BY-SA 3.0, https://commons.wikimedia.org/w/index.php?curid=21436126



Additional Information