Rocky Neck Art Colony (Giles Chapel)
Introduction
Located on a peninsula in Gloucester's harbor, Rocky Neck Art Colony is one of the nation's oldest continually operating artists' colonies. The area's scenic beauty has long drawn artists, notably Fitz Henry Lane, who lived in Gloucester for a number of years. Artists began coming to Gloucester in increasingly large numbers in the late 1800s. The colony is now part of the Rocky Neck Historic District, which is listed on the National Register of Historic Places and the colony's office is located in what formerly served as Giles Chapel.
Images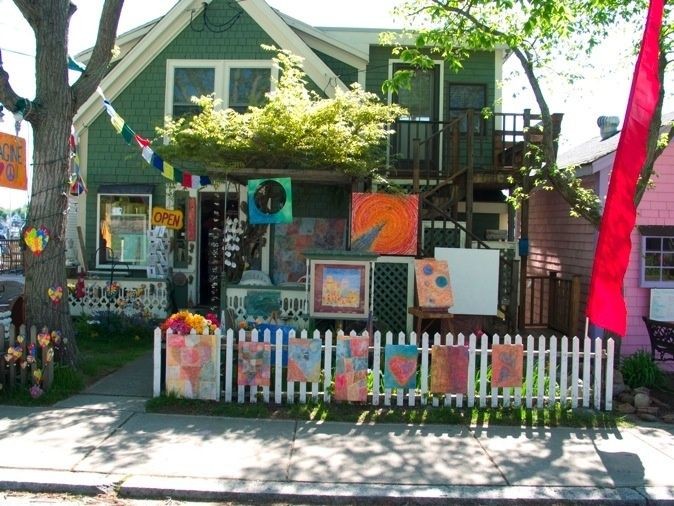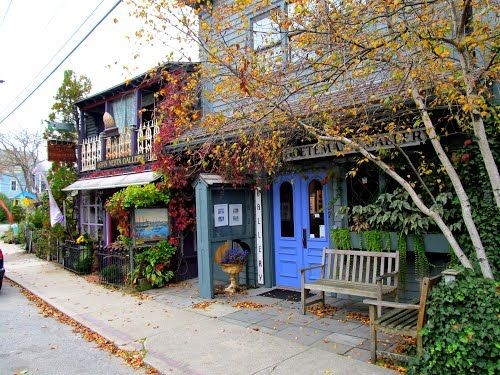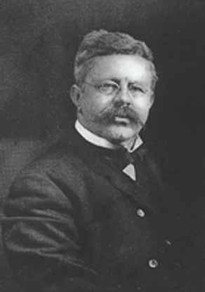 Backstory and Context
From its earliest years, Gloucester has had a rich maritime culture. In the mid-1800s, however, the town also began attracting artists because of its natural beauty, scenic harbor, and delicate light. There was a distinct division between Gloucester's hardy fisherman and sailors and the refined artists who spent their summers in the town and eventually area artists formed their own community, the Rocky Neck Art Colony.

The first major artist to make a home in Gloucester was arguably Fitz Henry Lane, who became famous for his renderings of the town's harbor. Over the course of the mid-1800s, more artists continued to come to Gloucester, mostly for summer visits. Winslow Homer summered in Gloucester in 1873 and 1880, bringing national attention to the community.

Regarding the founding of the artists' colony, perhaps no other artist had a more influential role than Frank Duveneck. Duveneck visited Rocky Neck numerous times over a quarter-century span, though the exact location of his studio is unknown. It is also possible that Duveneck simply painted on the grounds of the Rockaway House, a hotel which catered to the area's artists. Numerous members of Duveneck's coterie, often referred to as "Duveneck Boys" spent at least some time in Rocky Neck.

Over the years, numerous artists spent time at Rocky Neck, including Edward Hopper, Stuart Davis, Milton Avery, and Mark Rothko, to name just a few. The community still functions as an artists' colony, with its office located at 6 Wonson Street, in the building that was formerly Giles Chapel.



Sources
The History of Rocky Neck. Rocky Neck Art Colony. . Accessed August 19, 2018. https://rockyneckartcolony.org/history/.

Rocky Neck Art Colony. Essex National Heritage Area. . Accessed August 19, 2018. https://essexheritage.org/attractions/rocky-neck-art-colony.


Additional Information