Griffin Museum of Photography
Introduction
Born in Winchester, Massachusetts, photographer Arthur Griffin (1903-2001) worked as a photojournalist for the Boston Globe, Life, and Time before going freelance in 1946 and publishing multiple books. Griffin experimented with a number of photographic techniques, and was a pioneer of color photography. He also established the first Boston-area museum dedicated to photography in 1992. Today, the Griffin Museum of Photography features world-renowned and newly emerging photographers, as well as the works of Griffin himself, boasting three galleries and three satellites (1; 2).
Images
Griffin Museum of Photography (image from Wikimedia)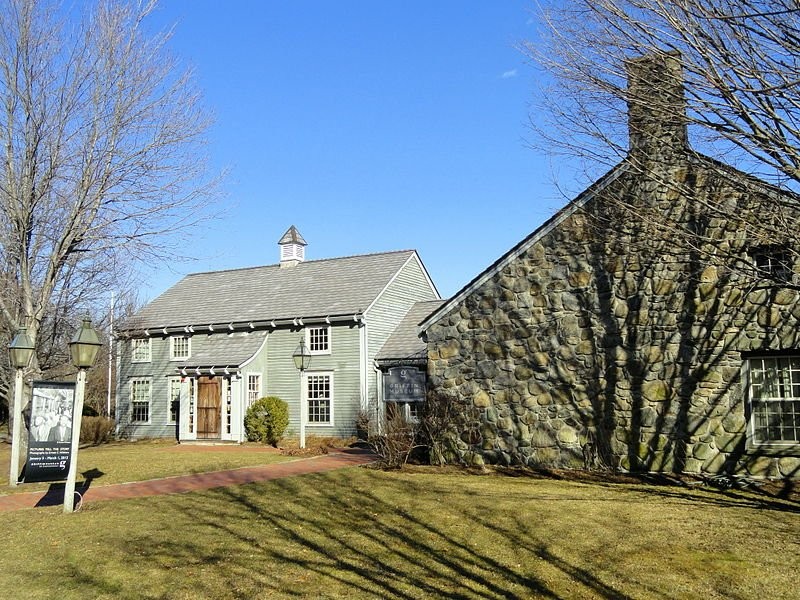 Interior of the Griffin (image from Griffin Museum of Photography)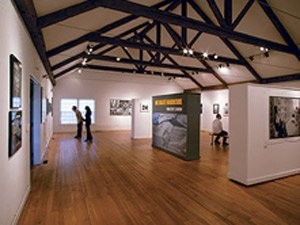 Arthur Griffin (image from Griffin Museum of Photography)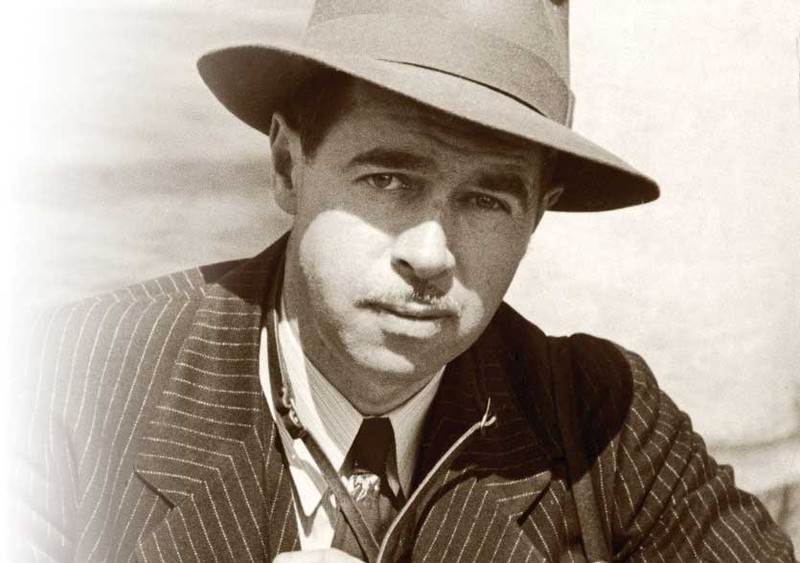 An early Griffin photograph (image from Digital Commonwealth)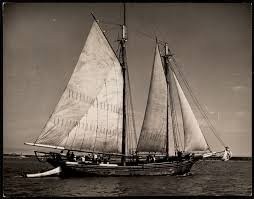 By Arthur Griffin (image from the Griffin Museum official website)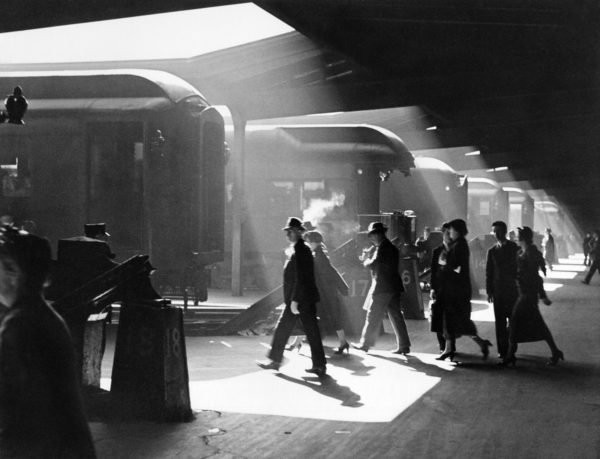 Color photo by Arthur Griffin (image from Yankee Magazine)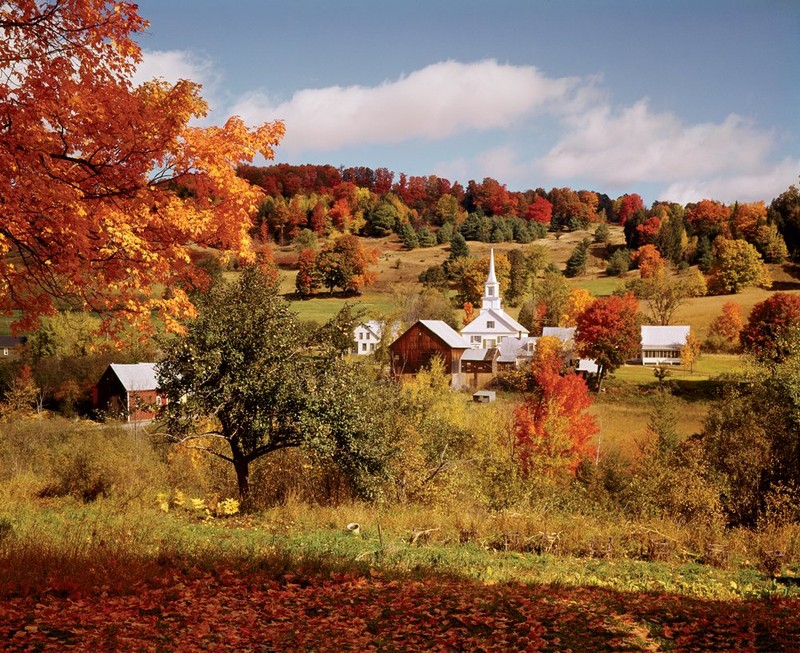 Backstory and Context
Arthur Griffin
Born in Lawrence, Massachusetts in 1903, Arthur Griffin received a degree in graphic design and illustration from the New School of Design in Boston in 1924. He worked for the Brand Company as a designer of light fixtures and electric signs, as well as taking on freelance work with House Beautiful, Houghton Mifflin, The Boston Globe, and other clients. In 1929, Griffin purchased his first camera, a second-hand Eastman Kodak Brownie, prompting him to take his artistic career in an entirely new direction. During a photography trip to France, Germany, and Italy in 1932, Griffin began using the Bromoil Process, in which a photographic print is hand-inked as part of the development. Back in Massachusetts, he studied under portrait photographer John Garo in Boston. The mid-1930s brought many changes to Griffin's life, including his marriage to Claire Kress, the birth of their daughter Lee, and the first sale of any of Griffin's photographs. The next several years brought one success after another. In 1936, Griffin was hired as the exclusive photographer for the new Boston Globe Rotogravure Magazine. The next year, he became the New England photojournalist for both Life and Time, and in 1938 one of his photographs made the Life cover in August. As a pioneer in the use of color film, he was the first photographer to take a color picture of Red Sox player Ted Williams in 1939 and of Joe Louis in 1940. Meanwhile, Griffin's first photography exhibition toured the country (1; 2).
Griffin went freelance in 1946 and began using the dye transfer process for color, the same year the Saturday Evening Post ran its first color photographs (taken by Griffin). The following year, he collaborated with Esther Forbes on The Boston Book, then in 1948 released Village Greens of New England with Louise Andrews Kent, and in 1962 published New England, a photo essay which became a prototype for the "coffee table book," (1). His wife, Claire, who continued with Black-and-white photography after Griffin had switched to color, died in1977. Griffin remarried two years later, to Polly Lee, another fellow artist. The photographer was involved with a number of philanthropic efforts, including donations of darkrooms to local schools, and founded his non-profit museum in 1992. Griffin died at age 97 in 2001 (1; 2). John Updike, a friend of Griffin's, remarked in 1994, "[Griffin] has caught on film the New England we all would like to think we live in; but perhaps only he really has lived in it, with a friendly fury that has rendered him ageless," (1).
The Arthur Griffin Museum of Photography
In 1992, Griffin founded the Arthur Griffin Center for Photographic Art, now known as the Arthur Griffin Museum of Photography (1; 2). The museum was intentionally designed by Griffin to look like an historic New England gristmill, utilizing local fieldstone and salvaged materials from old barns (2). The initial collection consisted of 75,000 images taken by Griffin, and was the only gallery in the Boston area dedicated exclusively to photography at the time it was opened. The museum today holds three galleries in-house and three satellite galleries in the Greater Boston area. The on-site galleries are the Griffin Gallery, which displays a rotation of Arthur Griffin's work; the Atelier Gallery, which displays works by new photographers; and the Main Gallery, which holds rotating exhibitions from around the world (1; 2).
The museum offers photography classes, portfolio development and marketing classes, lectures and receptions, summer camps, high school programming, and Senior Sunday programs (1; 2). The organization also collaborates with groups including the Jenks Center, the Winchester Community Music School, the local library, the Winchester Multicultural Network, Northeastern University, Lesley University, and Fenway Park. The Griffin Museum also hosts the annual Focus Awards, given to non-photographers such as teachers or curators in order to increase awareness of the photographic arts (2).
Sources
1. Griffin Museum of Photography. Official Website. Accessed August 18, 2018. https://griffinmuseum.org/.
2. Harrington-Davis, Becki. "Winchester's Griffin Museum of Photography honors local roots, international impact." Wicked Local Winchester. May 9, 2011. Accessed August 18, 2018. http://winchester.wickedlocal.com/x855738450/Winchesters-Griffin-museum-of-photography-honors-local-....
Additional Information