Corliss-Brackett House
Introduction
Built in 1875, this Italian Villa-style home is best known for its designer and first resident, George Henry Corliss. A mechanical engineer and inventor of the Corliss Steam Engine, George Henry Corliss's work had a significant impact on the United States during the Industrial Revolution. His inventions also brought economic prosperity as demonstrated by this lavish mansion that includes many innovative features such as an elevator and thermostat-controlled heat. After Croliss died, the house passed on to his relative, Charles Brackett, an Oscar Award winner for his screenwriting. Today, Brown University uses it for its It Department of Economics and the Department of Philosophy.
Images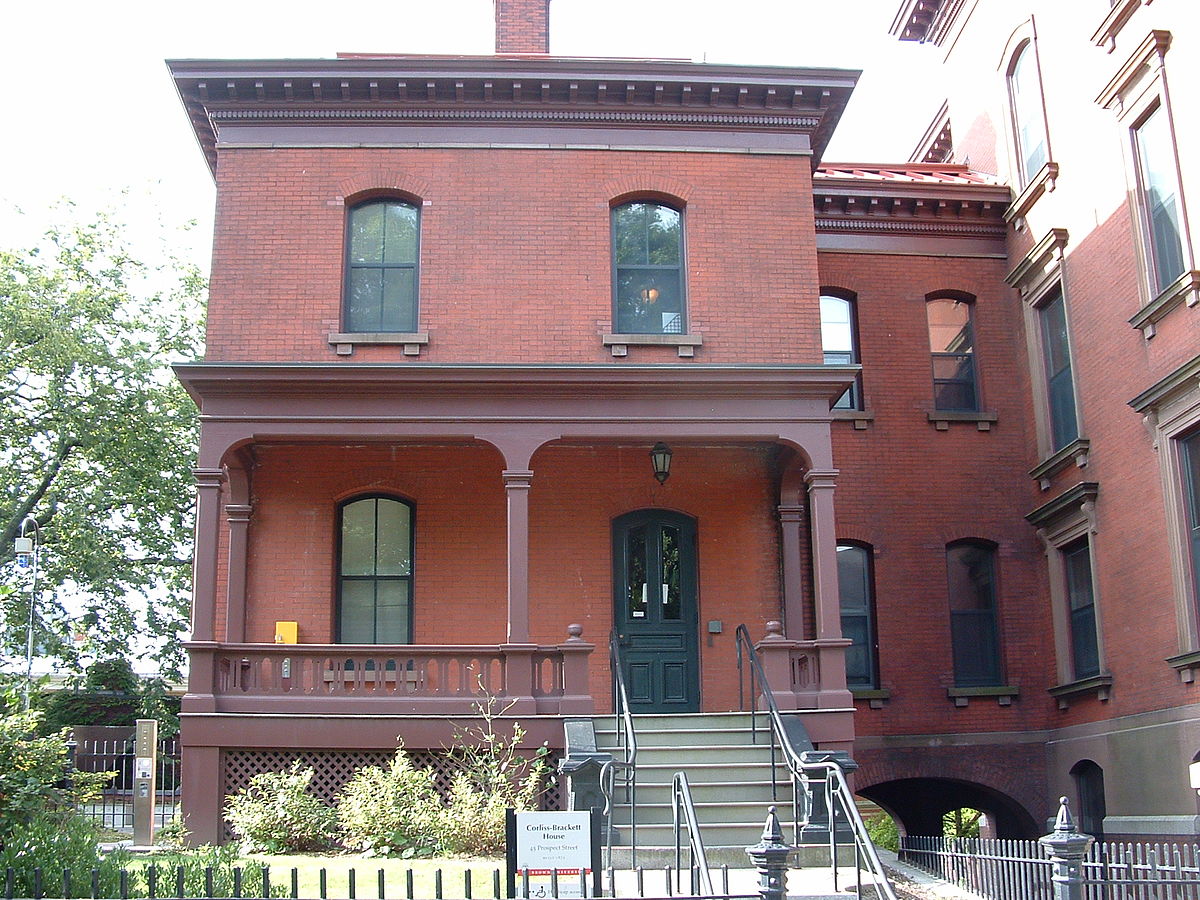 Corliss-Brackett House, side-view.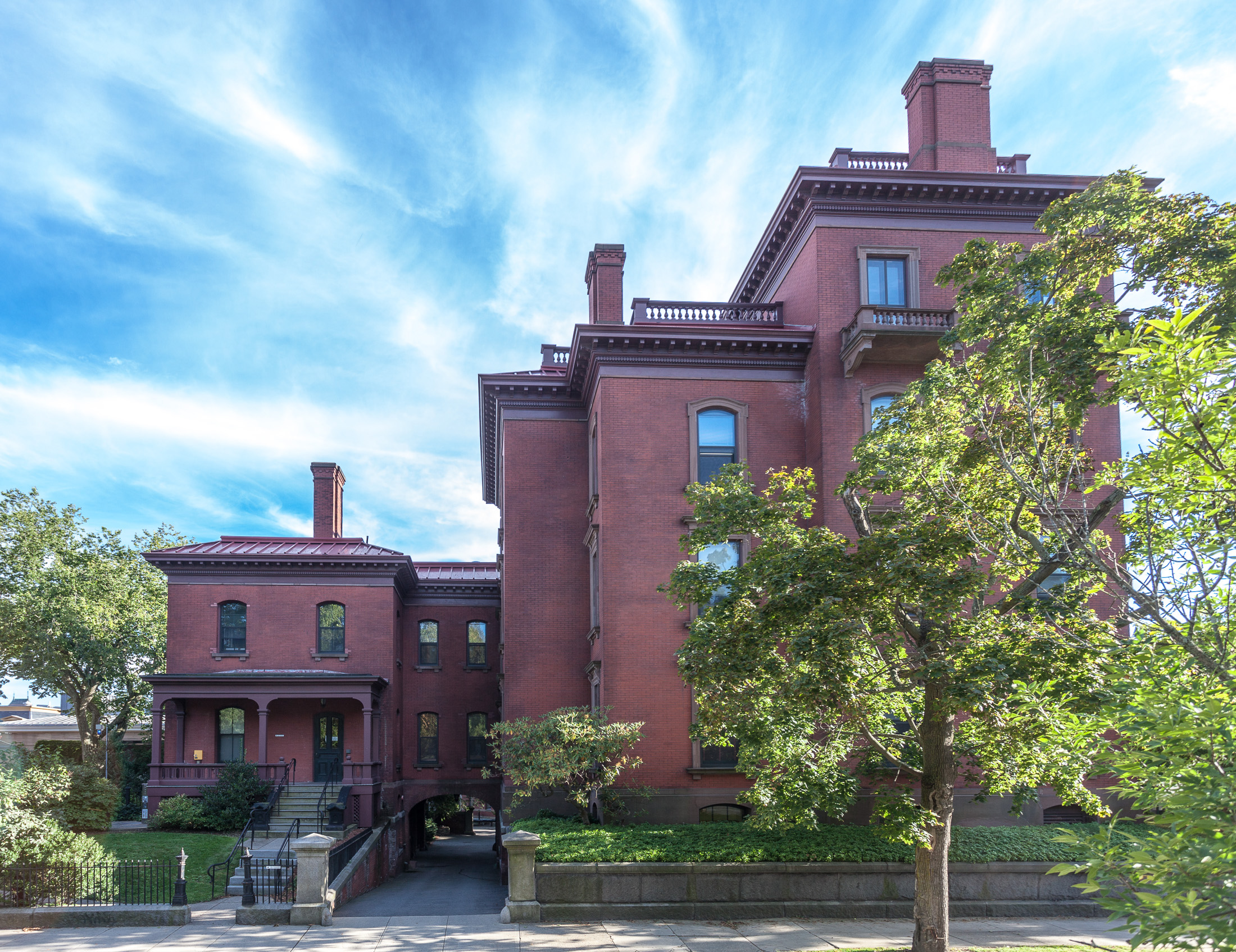 Fraser & Chalmers' horizontal Corliss engine (New Catechism of the Steam Engine, 1904).jpg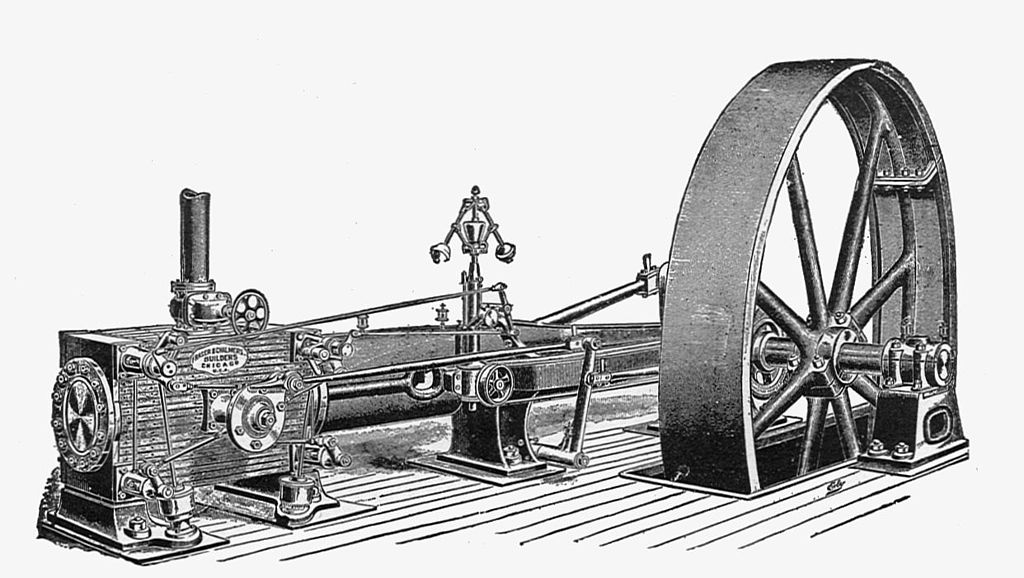 Backstory and Context
Built in 1875, the house and today remains one of the few examples of Italian (Tuscan) Villa style. The inside is filled with an abundance of luxury, Victorian decor and modern conveniences. The house and all its lavishness is a living monument to the memory of entrepreneur an inventor George Corliss, inventor of the Corliss Steam Engine that proved highly influential to the progress of many industries during the Industrial Revolution. Its second prominent resident was Corliss' nephew and an Oscar-Award winning screenwriter, Charles Bracket.
George Henry Corliss' journey to fame started in Easton, New York, where he was born on June 2, 1817. One of his first jobs involved working for a textile manufacturer for four years. He quit that to head to Vermont to go to school, and then returned to New York at the age of twenty-five and opened his a boot store. He procured his first notable patent at the boot store when he invented a boot stitching machine.
Two years later he left the boot store and worked as a draftsman for the Providence, Rhode Island engineering firm that helped him with the patent. While there, he concentrated on steam engines, which set him on the path through which he would gain much success. Four years after obtaining that draftsman position, he opened his own business. He received patents in 1849 and 1851 and followed that with the opening of the Corliss Engine Company in 1856. He developed the Corliss steam engine, which proved to be vastly superior to the steam engines that existed at the time.
By 1859, cotton mills in Scotland purchased his machines, but the Corliss engine truly gained fame at the 1867 World's Fair in Paris, and even more so as a centerpiece of the 1876 Centennial Exposition in Philadelphia. In fact, he set up a 700-ton, 1400-1600 horsepower Corliss engine that provided continuous power for six months to every exhibit at Machinery Hall in Philidelphia. Over time, it aided factories located far from reliable sources of water power to expand, an achievement that afforded Corliss international acclaim.
The house he built in 1875 not only offers evidence of his financial prosperity with all its ornate details but notes his work as a mechanical engineer. The Victorian mansion was the first radiantly heated house controlled by a thermostat, featured a hydraulic elevator, had concealed insect screens in the windows.
Corliss lived in the house with his wife and family but only remained in the house for fourteen years before his passing on February 21, 1888, at the age of 70.
The house passed to Corliss' daughter, Maria, who later sold it Charles Brackett, a motion picture screenwriter who won an Oscar with Billy Wilder for "The Lost Weekend." Bracket then donated the house to Brown University in 1955, and Brown renovated it in 1973 for use by the admission office. Today, the house serves Brown University as the home to the Philosophy and Economics Departments.
Sources
Goddard, Dwight. Eminent Engineers: Brief Biographies of Thirty-Two of the Inventors and Engineers Who Did Most to Further Mechanical Progress. New York: Derry-Collard Company, 1906.

Harrington, Richard B. "Nomination Form: Bracket (Charles) House, Corliss (George H.) House." National Register of Historic Places. April 3, 1970. https://npgallery.nps.gov/GetAsset/3589be04-91e4-4ce1-80f6-fd650d7dc54a

Mitchell, Martha. Brown University Library: Encyclopedia Brunoniana. 1993. http://www.brown.edu/Administration/News_Bureau/Databases/Encyclopedia/search.php?serial=C0710

Photo Sources
Corliss-Brackett House: By Apavlo at English Wikipedia - Transferred from en.wikipedia to Commons by Common Good using CommonsHelper., Public Domain, https://commons.wikimedia.org/w/index.php?curid=16635864

Corliss-Bracket House, side view: By Kenneth C. Zirkel - Own work, CC BY-SA 3.0, https://commons.wikimedia.org/w/index.php?curid=28112872

Fraser & Chalmers' horizontal Corliss engine (New Catechism of the Steam Engine, 1904).: By Andy Dingley (scanner) - Scan from Hawkins (b.1833), Nehemiah (1904 edition of 1897 book. Originally published in 1897, later expanded to cover internal combustion engines.) New Catechism of the Steam Engine, New York: Theo Audel, Public Domain, https://commons.wikimedia.org/w/index.php?curid=7063639


Additional Information