RCA Studio A
Introduction
RCA Studio A is a historic recording studio in Nashville's Music Row. It was created in 1965 by music producers and musicians Chet Atkins, Harold Bradley, and Owen Bradley. Over the decades the studio has hosted recording sessions for many pop and country musicians such as Elvis Presley, Dolly Parton, and Keith Urban. The studio became the center of an intense public debate over historic preservation in Music Row after it was threatened with demolition in 2014. Community efforts succeeded in saving the building and it was restored to its 1960s appearance. Today Studio A continues to function as an active music recording studio. It was added to the National Register of Historic Places in 2015.
Images
Built in 1965, Studio A was one of the most successful and popular recording studios in Music Row during its heyday. Image obtained from Brentwood Home Page.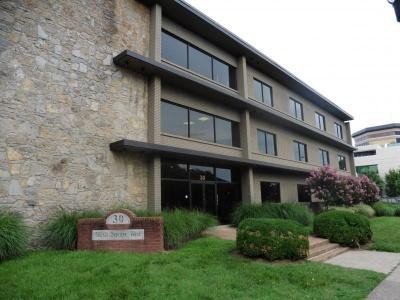 Studio A continues to operate as an active recording session, and was restored to its 1960s appearance following preservation efforts in 2014. Image obtained from Wikipedia.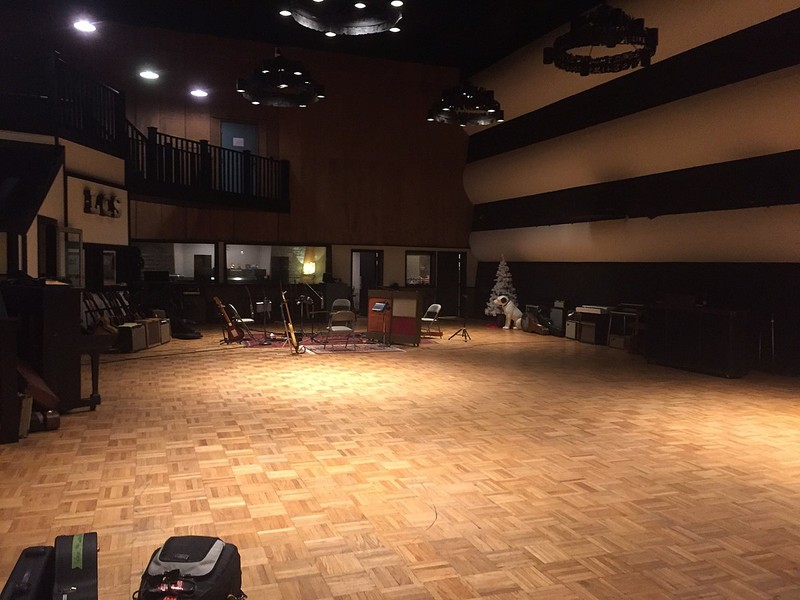 Studio A in the 1960s. Image obtained from Rolling Stone magazine.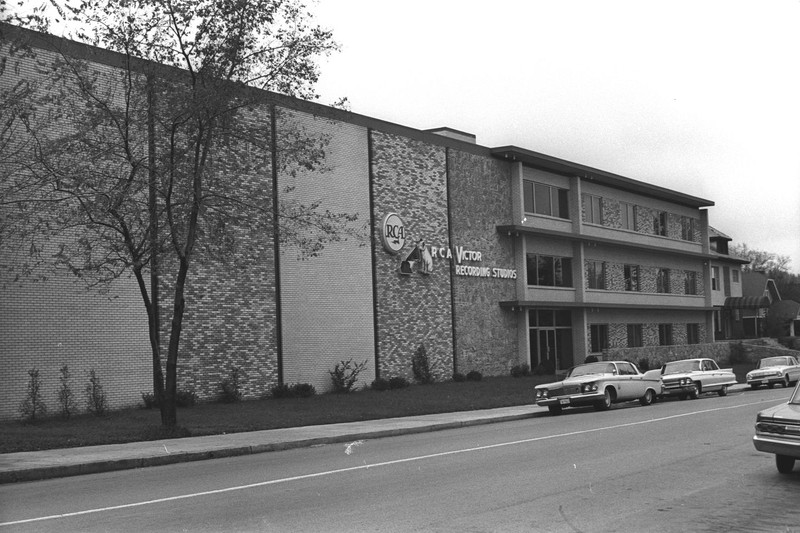 Backstory and Context
The 16th Avenue neighborhood of Nashville first became known as "Music Row" when studios, record labels, and musicians began flocking to the area in the 1950s. Studio A was built in 1965 by musicians and music producers Chet Akins, Owen Bradley, and Harold Bradley. The Bradleys had previously owned and operated their own studio, the famous Quonset Hut, before selling it in 1962. From its inception Studio A was operated by RCA Records, the music label for RCA Victor. It was actually RCA's second studio in Music Row; the adjacent Studio B was opened in 1956. The three-story, 95,000 square foot was built at the cost of $1 million and opened to much fanfare; it was considered to be one of the most technologically-advanced music recording studios at the time.
The success of Studio A brought Music Row to a new level of growth and prosperity in the 1960s. The studio attracted both pop and country singers, and was considered the center of Southern gospel music. A long list of famous musicians had recording sessions at Studio A, including Dolly Patron, Willie Nelson, the Oak Ridge Boys, Tony Bennett, Waylon Jennings, George Strait, Elvis Presley, the Beach Boys, Johnny Cash, and the Monkees. More recent artists to use the studio include Shania Twain, Keith Urban, Miranda Lambert, Carrie Underwood, Kacey Musgraves, and Keith Stapleton. RCA Records closed its studios in 1977. Studio A -still owned by the Bradley and Atkins families- continued to operate on its own, albeit with less traffic.
During the 2010s Studio A was the focus of a highly publicized preservation battle, and became part of a larger debate over historic preservation and redevelopment in Music Row. In 2014 the studio was sold for $4 million to a developer that planned on demolishing it and constructing new condominiums. A number of historic music studios in Music Row had been lost to development, and soon efforts emerged to stop Studio A from being destroyed. Members of the community, including philanthropists Mike Curb, Aubrey Preston, and Chuck Elcan, rallied to save the building. A public debate ensued, both in meetings and the media. The Bradley family came out in support of demolishing the studio, arguing that Nashville's music history survives not in buildings, but in the music that was recorded. Ben Fold, a longtime tenant at Studio A, wrote an impassioned open-letter urging that it be saved.
Demolition was avoided in an eleventh-hour deal when Aubrey Preston arranged to purchase the studio from the property developer for $5.6 million in October 2014. Soon afterwards it underwent a three-year, $500,000 restoration to return it to its original 1960s appearance. It was also added to the National Register of Historic Places in 2015. In 2017 the building became home to Grammy Award-winning producer Dave Cobb and his studio Low Country Sound. The preservation battle brought newfound attention to Studio A, and today it is used by many contemporary artists.
Sources
Garrison, Joey. "Iconic signs at Nashville's historic Studio A return after nearly 50 years." Tennessean. October 21, 2017. Accessed August 9, 2018. https://www.tennessean.com/story/money/industries/music/2017/10/21/rca-studio-a-iconic-signs-after-nearly-50-years/787238001/
Gold, Adam. "Three Years After Being Saved, Studio A Still Makes an Impact." Nashville Scene. February 8, 2018. Accessed August 9, 2018. https://www.nashvillescene.com/music/features/article/20991582/three-years-after-being-saved-from-the-wrecking-ball-studio-a-still-makes-an-impact
Gonzalez, Tony and Nate Rau. "Revolution and rebirth at Studio A." Tennessean. March 28, 2018. Accessed August 9, 2018. https://www.tennessean.com/story/news/local/2015/03/28/studio-a-nashville-50th/70463174/
"Historic RCA Studio A Saved From Demolition." Rolling Stone. December 23, 2014. Accessed August 9, 2018. https://www.rollingstone.com/music/music-country/historic-rca-studio-a-saved-from-demolition-183201/
National Museum of American History. "RCA Victor Studio A, Nashville, TN: Places of (Musical) Invention" (video). Posted June 24, 2015. Accessed August 9, 2018. https://www.youtube.com/watch?v=Y7uWZjO6kGc
Rau, Nate. "Historic Studio A to get $500k facelift." Tennessean. January 27, 2017. Accessed August 9, 2018. https://www.tennessean.com/story/money/2017/01/27/historic-studio-get-500k-facelift/97088578/
Sisson, Patrick. "Nashville's Studio A Added to Nat'l Register of Historic Places." Curbed. August 3, 2015. Accessed August 9, 2018. https://www.curbed.com/2015/8/3/9934558/nashville-studio-a-national-register-of-historic-places
Skates, Sarah. "RCA Studio A Celebrates Return to 1960s-Era Glory." Music Row. November 10, 2017. Accessed August 9, 2018. https://musicrow.com/2017/11/rca-studio-a-celebrates-return-to-1960s-era-glory/
Image 1: https://brentwoodhomepage.com/plans-for-historic-rca-studio-a-to-be-told-monday-2/
Image 2: https://en.wikipedia.org/wiki/RCA_Studio_A#/media/File:RCA_Studio_A_Main_Sound_Room.jpeg
Image 3: https://www.rollingstone.com/music/music-country/historic-rca-studio-a-saved-from-demolition-183201/
Additional Information