Effa Manley's House
Introduction
This is the location of Effa Manley's former home in Newark. The first woman inducted in Major League Baseball's Hall of Fame, Manley oned and managed the Newark Eagles. Effa Manely was a white woman whose husband, African American businessman Abraham Lincoln Manley, acquired the Eagles and she managed the team. She was also a social activist who supported many of the boycotts of white merchants that refused to employ African Americans and also served as the treasurer of the local NAACP chapter. Furthermore, the Newark Eagles donated funds to support important community institutions such as the Booker T. Washington hospital which offered both medical services to the Black community and training for physicians and nurses.
Images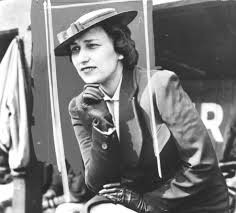 Effa Manley's lived at this former building on Newark's Crawford Street which is now home to a charter school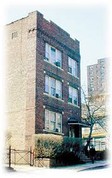 Learn more about Manley's life with this book by James Overmeyer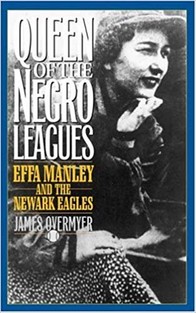 Backstory and Context
As a girl, Effa grew up among the Black community of Philadelphia with her white mother and Black step-father. She met her husband in New York in 1933 at a Yankees game. When they married a year later, they were both listed "colored" on their marriage certificate.

Effa Manley served as the business manager of the Newark Eagles and was responsible for scheduling games, public relations, and purchasing uniforms and equipment. The Newark Eagles played baseball until 1948 and produced many well-known African American baseball players, including five who were inducted into the Baseball Hall of Fame. She was also a leading local philanthropist and civil rights activist.

Sources
Effa Manley's House, Alice Paul Institute, New Jersey Women's History. Accessed August 10, 2018. http://www.njwomenshistory.org/item/effa-manleys-house/.

Manley, Effa (1900-1981). Blackpast.org. . Accessed August 10, 2018. http://www.Blackpast.org/aah/manley-effa-1900-1981.



Additional Information