Frontier Village, Fort Gaines Georgia
Introduction
Located on a spectacular bluff high above the Chattahoochee River, this historic spot served as a frontier fort in 1814, an Indian fort in 1836 and a Confederate fort in 1863. Highlights here include the historic cemetery, Civil War cannon and the giant wood carved statue of a Creek Indian Chief. Included in the Fort Gaines Self-Guided Walking Tour.
Images
Most of the buildings in Frontier Village are at least a century old. Most of them have been moved from various parts of Clay County, donated by former owners.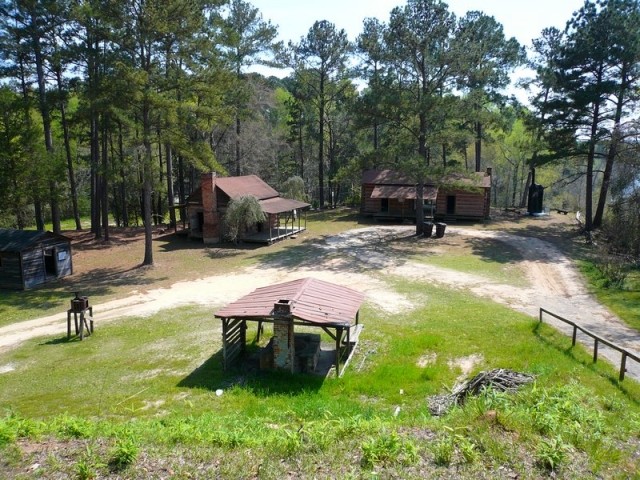 This watchtower is all that remains of a Confederate fort erected on the bluff to overlook the river.

Additional Information