American Sound Studio
Introduction
Between 1965 and 1972, many of the leading musicians recorded their albums at Memphis's American Sound Studio. A Family Dollar now occupies the original site and there is only a small historical marker to let the public know the significance of this location to the history of American music. In addition to recording hits, studio owner Lincoln "Chips" Moman created his own house band with guitarist Reggie Young, drummer Gene Chrisman, pianist Bobby Wood, organist Bobby Emmons, and bassists Mike Leech and Tommy Cogbill. This house band provided the background for many leading musicians, including Elvis Pressley.
Images
American Sound Studio. Photo: Obscure Memphis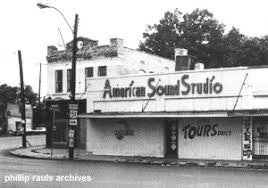 Dusty Springfield. Photo: Stan Meagher/Getty Images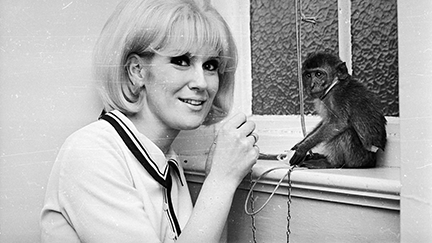 Elvis Presley with the house band for the American Sound Studio.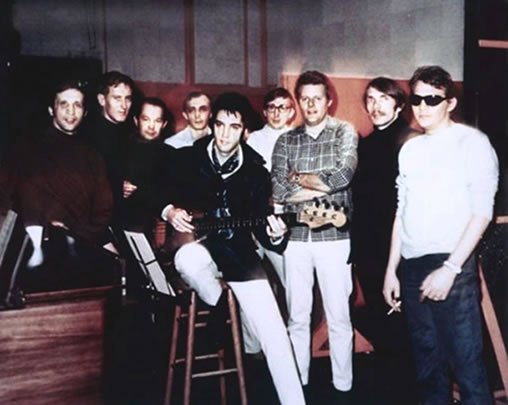 Backstory and Context
Lincoln "Chips" Moman, a songwriter, producer, and musician created American Sound Studio after splitting from Stax Records and starting his own studio with some partners. The studio recorded its first hit when a teenage garage band named The Gentrys recorded the song "Keep On Dancing."
The creation of the house band would prove instrumental, as several famous musicians had their sound in the background. They included the likes of Elvis Presley, Dusty Springfield, Neil Diamond, BJ Thomas. Atlantic Records, who had a tenuous relationship with Stax Records, made the change to the American Recording Studios and things took off from there.
Most of the soul stars from Atlantic were recording there, but one artist was determined to change the direction of her music and career - Dusty Springfield. Her "Dusty In Memphis" album featuring the hit song "Son Of A Preacher Man" was recorded here. Others who recorded hits here include Neil Diamond's "Sweet Caroline," "Hooked On A Feeling" by BJ Thomas, The Box Tops with "The Letter," Wilson Pickett's "I'm In Love." But the most famous artist who recorded there was Elvis Presley, who cut "In the Ghetto."
Momon sold the studios in 1972 after Atlantic Records did not renew the contract with the studio. The current American Recording Studios was an offshoot of the original studio and remains today as a place where artists record. It is located at 2272 Deadrick Ave. The old site is now a Dollar General and a historical marker shows the place where the hits were made. There is also a marker for Elvis Presley's recording at American Sound Studio in the same location.

Sources
1. Elvis Presley: The American Sound Studios Sessions 1969. For Elvis Fans Only. Accessed August 06, 2018. https://www.elvis.com.au/presley/reinventing-elvis-memphis-1969.shtml.

2. Mehr, B. Memphis recording studios provided the sounds that changed the world. Commercial Appeal - USA Today. Accessed August 06, 2018. https://www.commercialappeal.com/story/entertainment/music/2017/11/13/memphis-recording-studios-prov...
3. Ward, E. The Forgotten Story Of Memphis' American Studios. National Public Radio. Accessed August 06, 2018. https://www.npr.org/2012/09/10/156482702/the-forgotten-story-of-memphis-american-studios.
Additional Information