Ritzy Lunch, Clarksburg
Introduction
Ritzy Lunch was established in 1933 by Joseph and Mary Selario and has become one of the best-known downtown Clarksburg institutions. The restaurant is known for its family recipe of chili sauce and its unique style of hot dogs that include sauce and slaw, a style that has become a regional standard throughout southern Ohio and the state of West Virginia. While the city and surrounding buildings and businesses have changed, Ritzy Lunch appears just as it did when the business opened.
Images
Picture of a parade in 1953 by Ritzy's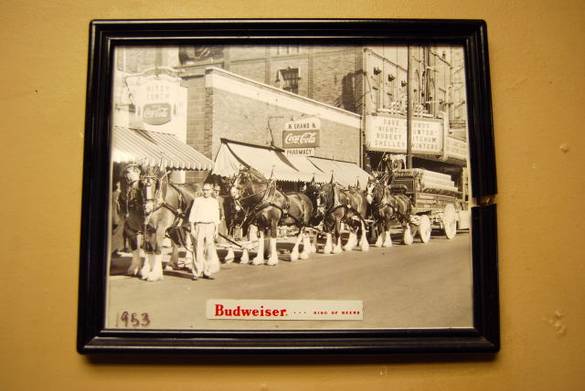 Picture inside Ritzy's showcasing the 1950s atmosphere.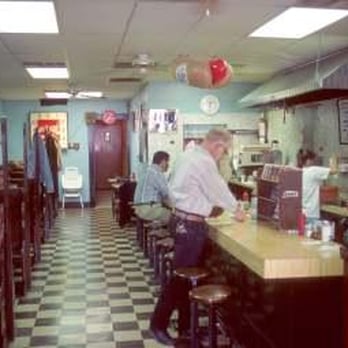 Ritzy Lunch has been in business for eighty-five years.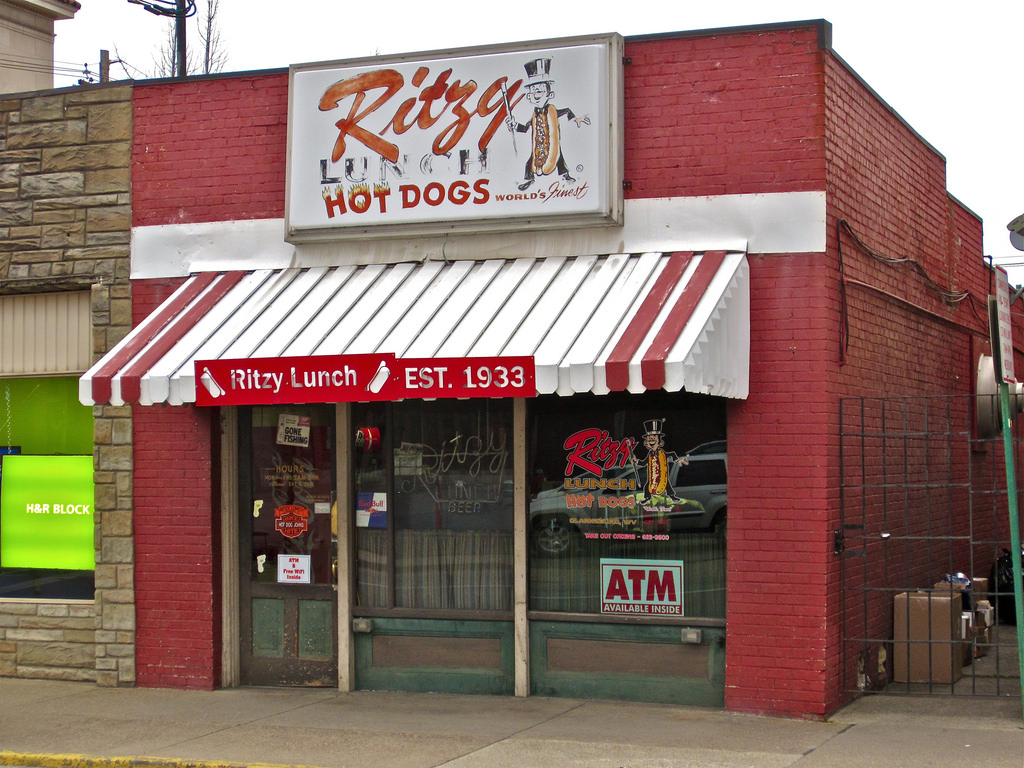 Owners John and his son Antonio Selario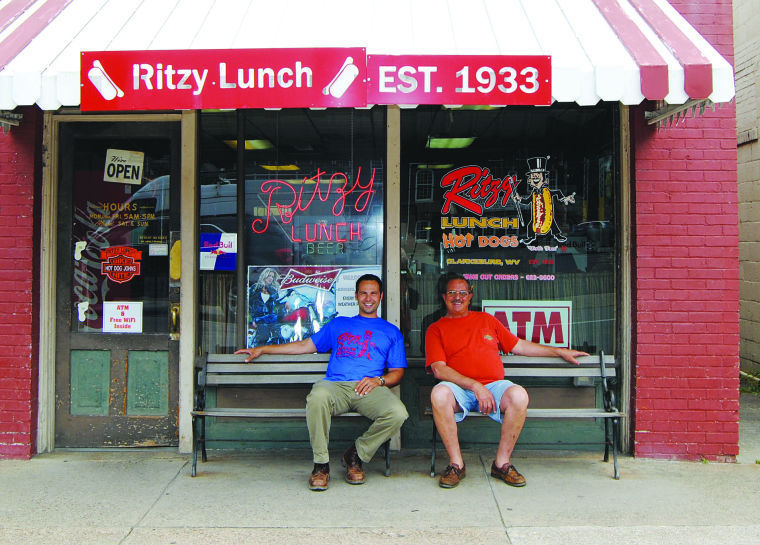 Backstory and Context
Many things change over time, but Ritzy Lunch has offered the same experience for the past 85 years. One of several lunch counters that introduced the style of hot dog that has become the standard throughout the state, a Ritzy Lunch hot dog includes slaw and sauce along with onion and mustard as part of their standard dress. Ritzy chili is spicy, meaty and full of flavor, but the tables also include a salt shaker full of chili powder in case the hot dog chili doesn't pack enough punch.
Ritzy is best known as a popular downtown lunch counter, but it once provided supper service to patrons. During the early 20th century, Clarksburg was booming and people came to the downtown area in the evening to enjoy a show at the Robinson Grand Theatre and other theaters. This created demand for dinner service. During these years, a plate of spaghetti and meatballs cost 35 cents and a beer, depending on brand, was between 10 and 15 cents. Ritzy was the first diner in the area to offer both beer and television.
In 1970, Joseph's son John took over the family business and maintained the same 1950s atmosphere of a comfortable restaurant. He added his son, Antonio, to the business and together they have worked to keep the business in the family. During the summer, the restaurant stays open on Thursday night for the themed Bike Night at Ritzy's. This tradition has been going on for ten years and both John and Antonio enjoy the chance to meet and eat fellow motorcycle enthusiasts.
Sources
Beck, Erin. Exponent Telegram. Ritzy Lunch: A Downtown Traditiona. July 7, 2013. August 3, 2018. https://www.wvnews.com/theet/news/local/ritzy-lunch-a-downtown-tradition/article_ab418b02-e683-11e2-b040-0019bb2963f4.html.

Stanton. West Virginia Hot Dog Blog. Clarksburg Hot Dog Review: Ritzy Lunch. October 2006. August 2018. http://wvhotdogblog.blogspot.com/2006/10/clarksburg-hot-dog-review-ritzy-lunch.html.


Additional Information