Argentine Historical Mural
Introduction
Author-Uploaded Audio
Nine artists including Jose Faus, Virginia Oropeza, Alisha Gambino, and Jesus Ortiz spent 10 months completing this 220-foot mural tracing the history of the Argentine neighborhood in Kansas City, Kansas. This expansive mural, which covers a 20-foot-tall, two-block-long wall, chronicles the histories, hardships and lifestyle of Argentine residents, beginning with depictions of the Osage, Kansa and Wyandot Indigenous groups, the art continues with the rise of industrialization and the middle class and depictions of racism and classism, the influence of the railroad, the impact of the 1951 flood on the region, and the cultural diversity of the people who settled and now live in Argentine including the Mexican community.
Images
Steel and Railroad laborers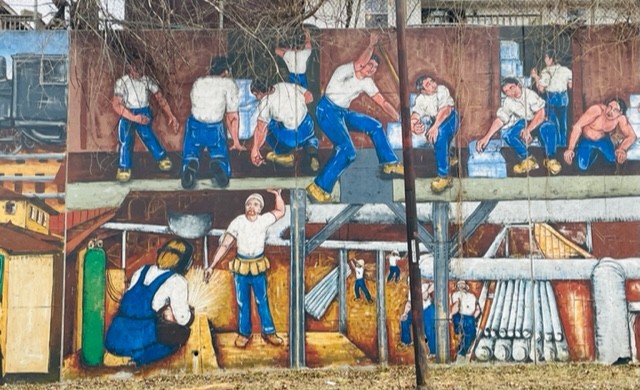 Boxcar Settlement and Racial Segregation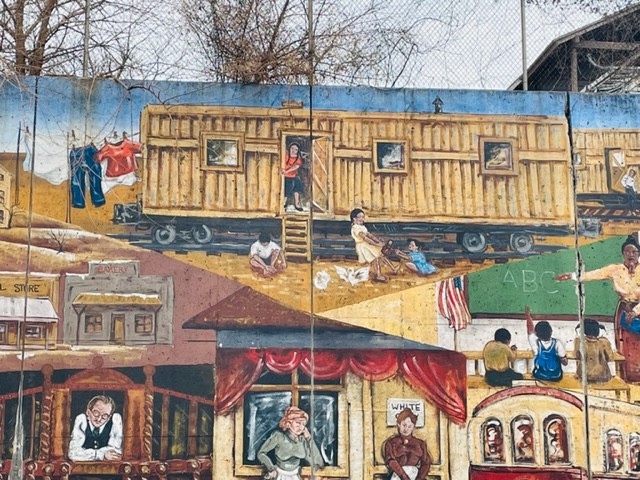 Threats of Violence Towards BIPOC Peoples in Kansas City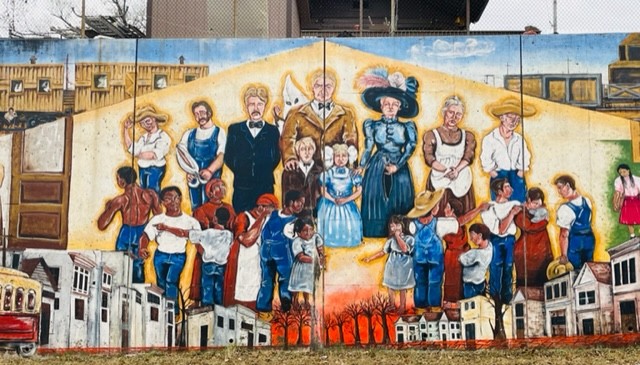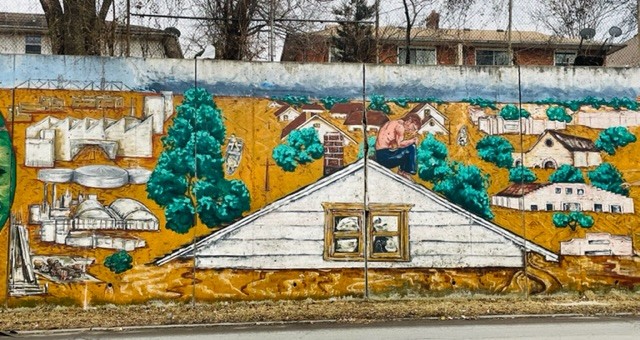 Diverse Children Playing Together and Reaping the Benefits of Harvest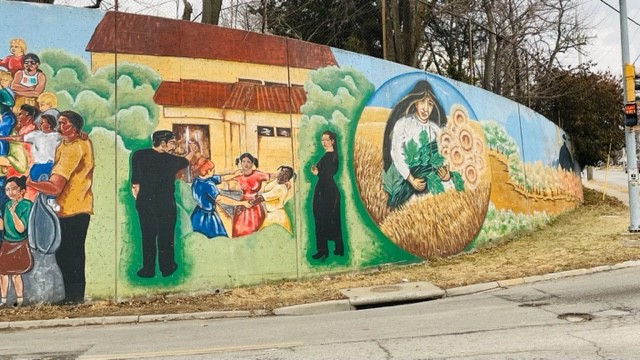 Osage, Kansa, and Wyandot Peoples of the Area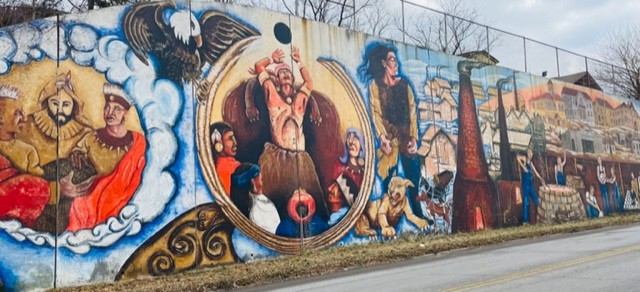 Destruction from Flood and Displacement of Community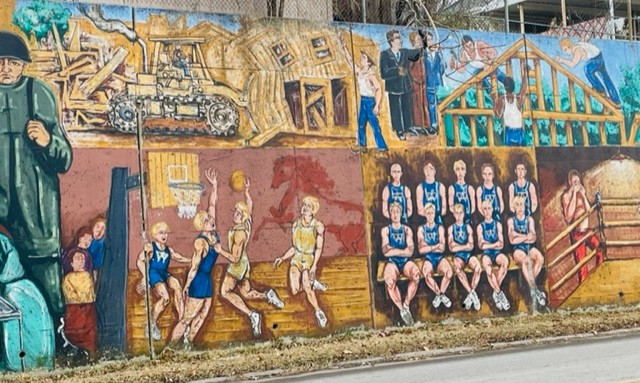 Backstory and Context
Author-Uploaded Audio
In 1998, the Latinx artists from varied places including Colombia, Mexico, and Kansas City created the Argentine mural around 1998. Jesus Ortiz and Alisha Gambino conducted the majority of the research at Carnegie Library in Kansas City, Kansas and put sketches together that they later presented to the community and city leaders. Jose then assisted them in the mural making process. The artists wanted to foster a sense of ownership over one's community within the Latinx population in the area. Jose Faus, who is originally from Colombia but has been living in Kansas City since he was 9 years old, describes the Argentine mural as one of his favorites. He describes that painting murals exposes "a lot of things about what it means to paint murals in a community, especially in distressed or marginalized communities." In a 2020 oral interview with Faus, he also explains that even some of the members of the Argentine community did not feel that their story mattered.
Sources
Faus, Jose. 2020. Interview by Ellie Rieber. Kansas City, Missouri. March 2, 2020.
Additional Information