Fitz Henry Lane House
Introduction
Fitz Henry Lane was born in Gloucester in 1804. At the time, the city was a thriving seaport and Lane's father was a sailmaker, meaning he grew up in a world shaped by the sea. Lane began drawing as a child, presumably because of an illness which left him unable to walk. By the time he was in his 20s, Lane was a skilled lithographer and had a special talent for recreating harbor scenes, particularly those at Gloucester. Lane designed and built the home at Harbor Loop, from which he could look out over the waterfront for inspiration.
Images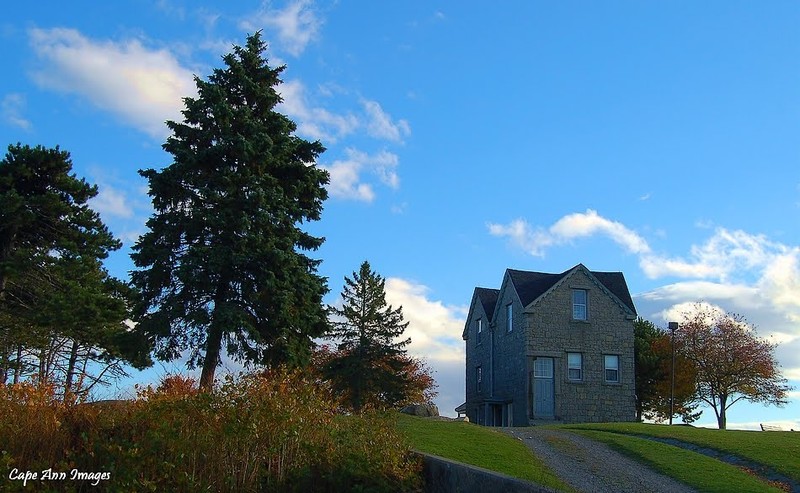 Statue of Fitz Henry Lane with his home in the background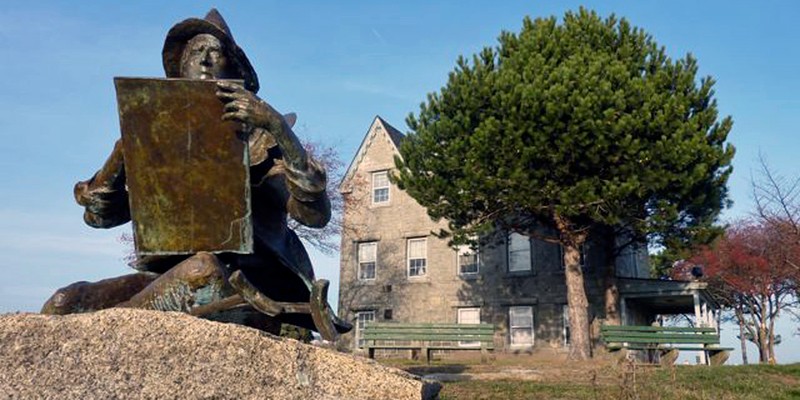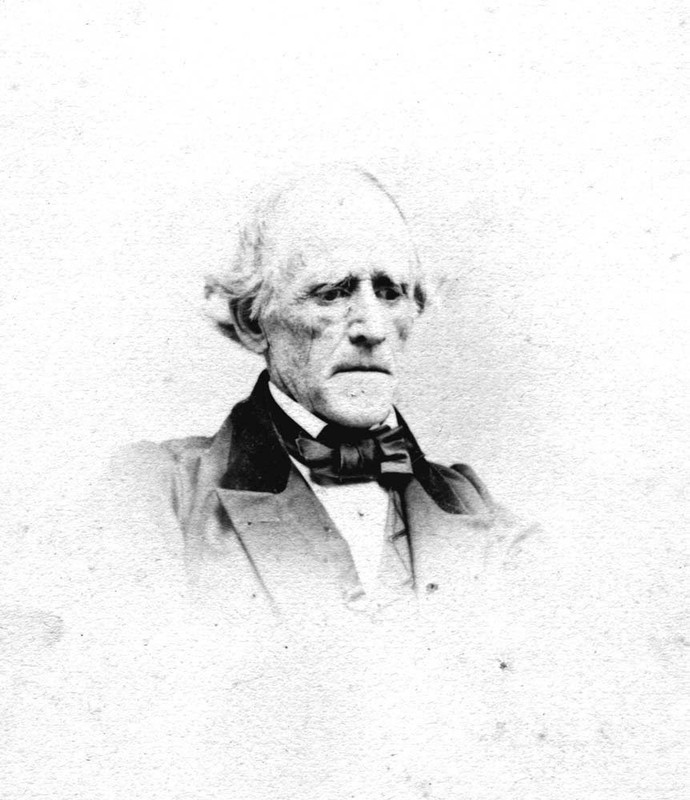 Backstory and Context
Fitz Henry Lane, christened Nathaniel Rogers Lane, was born in Gloucester, Massachusetts, in 1804. At the time, Gloucester was a bustling seaport, and many of the residents made a living in sailing, fishing, or related businesses. Lane's father was a sail-maker and the family lived on the periphery of the harbor.

As a young child, Lane suffered an illness the exact nature of which is unknown. Whatever the illness, Lane was apparently left partially or completely paralyzed, and as a consequence was not able to play as other children did. Though details of Lane's early life are sparse, it is believed that Lane developed an interest in drawing because of his disability.

It was clear from an early age that Lane was talented. He became an apprentice lithographer in Boston, often creating works with a maritime theme. It was during his time in Boston that Lane created View of the Town of Gloucester, Mass, a lithograph that encompassed virtually the entire Gloucester waterfront.

Lane was a highly regarded artist when he returned to Gloucester in the 1840s. He designed and built the home that bears his name in the late 1840s and lived there with his sister and her family. Built of granite, the home sits on a hill overlooking the harbor. Lane's studio was on the third floor, giving him the best views, but his frail health meant hoisting himself up a narrow staircase to do his work.

Lane lived in the home until his death in 1865. The home's interior has changed significantly over the years, but the exterior is largely as it was when built. The home is listed on the National Register of Historic Places.
Sources
Fitz Henry Lane Biography. Fitz Henry Lane. . Accessed July 30, 2018. http://fitzhenrylaneonline.org/page/?name=biography.

Cape Ann History. Cape Ann Museum. . Accessed July 30, 2018. http://www.capeannmuseum.org/about/history-cape-ann/.

Fitz Henry Lane House. Essex National Heritage Area. . Accessed July 30, 2018. https://essexheritage.org/attractions/fitz-henry-lane-house.


Additional Information