Mary Baker Eddy House
Introduction
Mary Baker Eddy, the founder of Christian Science, was born in New Hampshire but spent much of her adult life in Massachusetts. Eddy lived in her home in Lynn from 1875 until 1881, when she moved to Boston. It was in the home in Lynn that she wrote "Science and Health With Key to the Scriptures."
Images
The Mary Baker Eddy house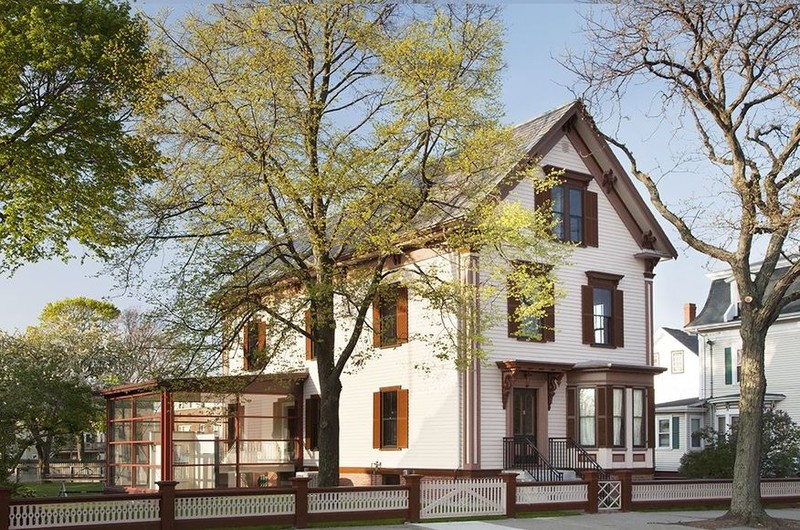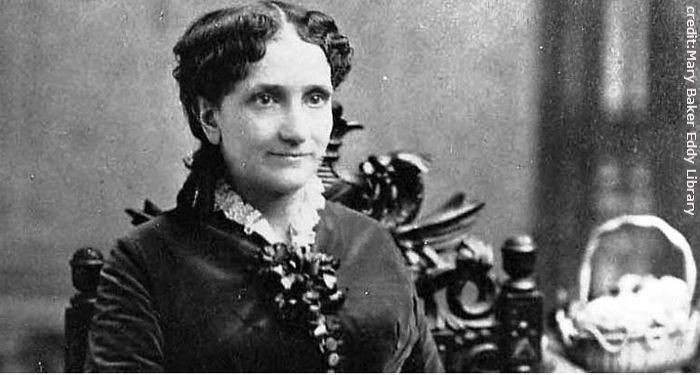 Backstory and Context
Mary Baker Eddy, who would later be known throughout the world as the founder of Christian Science, was born in New Hampshire in 1821 and lived there until early adulthood. Eddy was raised in a strict Congregationalist household, and though she was fervently religious, she often found the teachings of the Congregational church oppressive.

For much of her young life, Eddy suffered from poor health, though the nature of her maladies is not entirely clear. As a young woman, she suffered several traumatic losses in the span of a few years, beginning with the death of her brother, Albert, who she regarded as a mentor, and then her first husband, who died after six months of marriage while Eddy was pregnant with their son.

Within a few years, Eddy also suffered the death of her mother and her fiance. It was at roughly this time that her son was taken from her to be raised by family members, not an uncommon occurrence for a widowed woman of limited means. Eddy would eventually discover that her son was told she had died, and it was only by chance that they met again when he was in his 30s.

The losses and traumas she suffered apparently caused Eddy to question her faith, or at least to question why a God of love and mercy would allow such suffering. She also began to study homeopathy and was influenced by Phineas Quimby and his hypnotic healing methods.

In 1866, shortly after the death of Quimby, Eddy slipped on ice (either at her home in Lynn or nearby in Swampscott; sources differ) and suffered a severe injury, apparently to her spine. Eddy was apparently incapacitated by the injury for a brief time following the fall, until she began an intensive study of the Gospel. It was during this time of intense study that Eddy had an epiphany which would lead to the founding of Christian Science, as well as what neighbors described as a miraculous recovery.

By 1875, Eddy was living in Lynn and purchased the home on Broad Street. The home was located in what was then known as the Diamond District because of the wealth of many of the residents. It was in the Broad Street home that Eddy began to formulate the beliefs of Christian Science, and it was in the front parlor of the home that the first meeting place of the Church of Christ, Science.

For the next few years, Eddy lived and wrote largely in the attic of the house and rented out the downstairs rooms to her followers. It was here that she wrote "Science and Health With Key to the Scriptures," which outlined the guiding principles of the new faith.

Eddy eventually moved to Boston but her time in Lynn was formative in her own development and that of her faith. The Eddy home is open for tour by appointment.



Sources
Mary Baker Eddy House. nps.gov. . Accessed July 29, 2018. https://www.nps.gov/nr/travel/pwwmh/ma53.htm.

Lynn, Massachusetts Honors Mary Baker Eddy. Christian Science Journal. March 01, 2001. Accessed July 29, 2018. https://journal.christianscience.com/shared/view/1o5td360ws4.