Massacre Rock State Park Visitors Center
Introduction
Narrow passages that included large rock formations were regarded by travelers of the Oregon and California Trail as dangerous locations owing to several deadly ambushed by Native peoples from the 1840s to the 1860s. One attack near the current state park led to the death of ten emigrants in 1862. The rocks were often referred to by emigrants as "Gate of Death" or "Devil's Gate" because of the potential peril. Although several documented attacks occurred along the Snake River, the area that is now part of this state park has not been documented as a site of a massacre. Today, it is home to a campground and visitors center with exhibits about the natural and human history of the area.
Images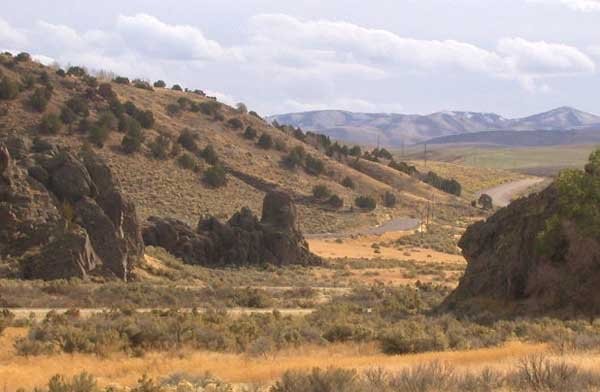 Backstory and Context
The rock features of the park were formed during the last Ice Age as a result of volcanic activity and flooding about 14,000 years ago. The narrow canyons and rock faces made emigrants vulnerable to attacks by both criminals and local Native American. According to historic accounts, on August 9-10, 1862 settlers clashed with the local Shoshone tribe killing 10. The 995-acre state park offers boating, hiking, camping, mountain biking, and horse trails opportunities.
Additional Information