West 1st and Diagonal Street.
Introduction
English/Spanish. Frozen in time between West 1st and Diagonal Street one can witness the trains that brought several Mexican immigrant workers to the area of Newton, Kansas. In this intersection, one can see some remaining trains and train tracks that used to carry goods to the rest of the city. Mexican workers were indispensable for the growth of the town. Although, the train tracks are not used in the same way, it still forms part of an important public history.
Images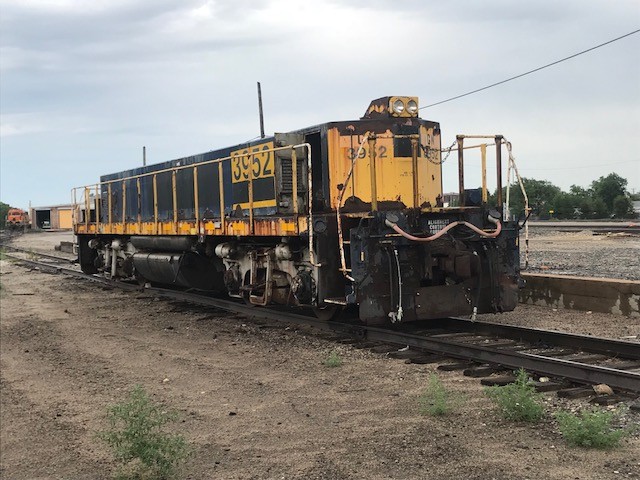 Backstory and Context
Spanish Translation/Traducción en Español
Congelado en tiempo entre las calles West 1st y Diagonal uno puede ser testigo de los trenes que trajeron a varios trabajadores mexicanos inmigrantes al área de Newton, Kansas. En esta intersección, uno puede ver los trenes y ferrocarriles que quedan en los ferrocarriles y que transportaban bienes para el resto de la ciudad. Los trabajadores mexicanos eran indispensables para el crecimiento de la ciudad. Aunque las vías de tren ya no son usadas del mismo modo, todavía forman una parte importante de la historia pública.
Additional Information