Special Collections & Archives (Crabbe Library)
Introduction
*To visit Special Collections & Archives, come to Library 126 during office hours.* A cold blast of air hits you when you open the door. Walls of materials—books, boxes, files, films, audio cassettes—stand before you like monoliths. In these moving shelves are the histories of families, Eastern Kentucky University, and Kentucky, alongside the words of Kentucky's best writers. Oral histories capture the voices of ordinary people, politicians and more. They're all here and more, in the storage room of Special Collections and Archives. Since the purchase of the John Wilson Townsend book collection in 1931, the Kentucky Room evolved into the Townsend Room which merged with the University Archives and Special Collections in 1991 to create the current Special Collections and Archives. Over the years all these units have gathered an invaluable amount of materials, which are stored in a humidity and temperature controlled environment to ensure long-term preservation. Some student archivists lovingly call this back room "the tundra." These materials help students and community researchers in personal or local history inquiries, and all can be used in the Townsend Reading Room, which is open to the public.
Images
Alumni inspecting the University Archives, 1995. EKU Photo Collection.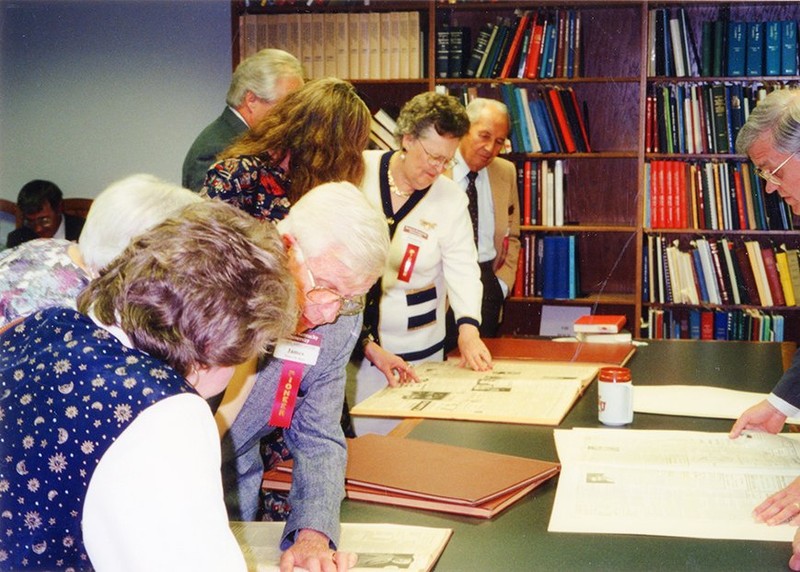 Archives assistant Trisha Henson looking through a file, 1996. EKU Photo Collection.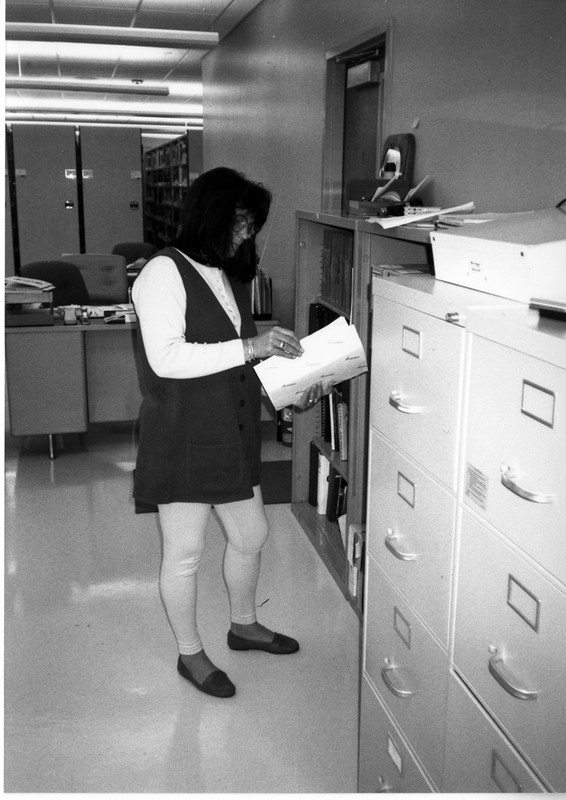 Shelves in the archives, 1996. EKU Photo Collection.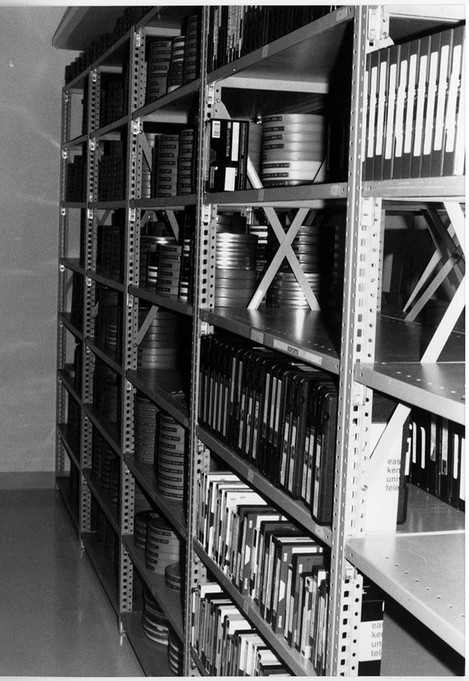 Additional Information