Model Laboratory School
Introduction
Over 100 years ago, Model Laboratory School was established with a unique relationship to Eastern. Model was conceptualized as a school for observation and training by Eastern students. According to Three Decades of Progress: Eastern Kentucky State Teachers College, 1906-1936, "academic work is done in every school, and all branches of learning including the theory of education, may be pursued in other institutions of learning; but only in a training school for teachers are pupils taught the art of teaching as well as the science, and given systematic instruction in both theory and practice." The school has been located in the University Building, the Roark Building, the Cammack Building, and its current location in the Donovan Building as of 1961. Model continues today not only as an award-winning school, but as an opportunity for Eastern students to gain field experiences and training opportunities. *Note: Model is a functioning K-12 school with their own visitor policies and regulations. Please contact the Model main office for more information: (859) 622-3766.* *To continue the EKU x 100 tour, travel across the Eastern Bypass to the other side of campus.*
Images
Students engaged in art projects during class, 1939. EKU Photograph Collection.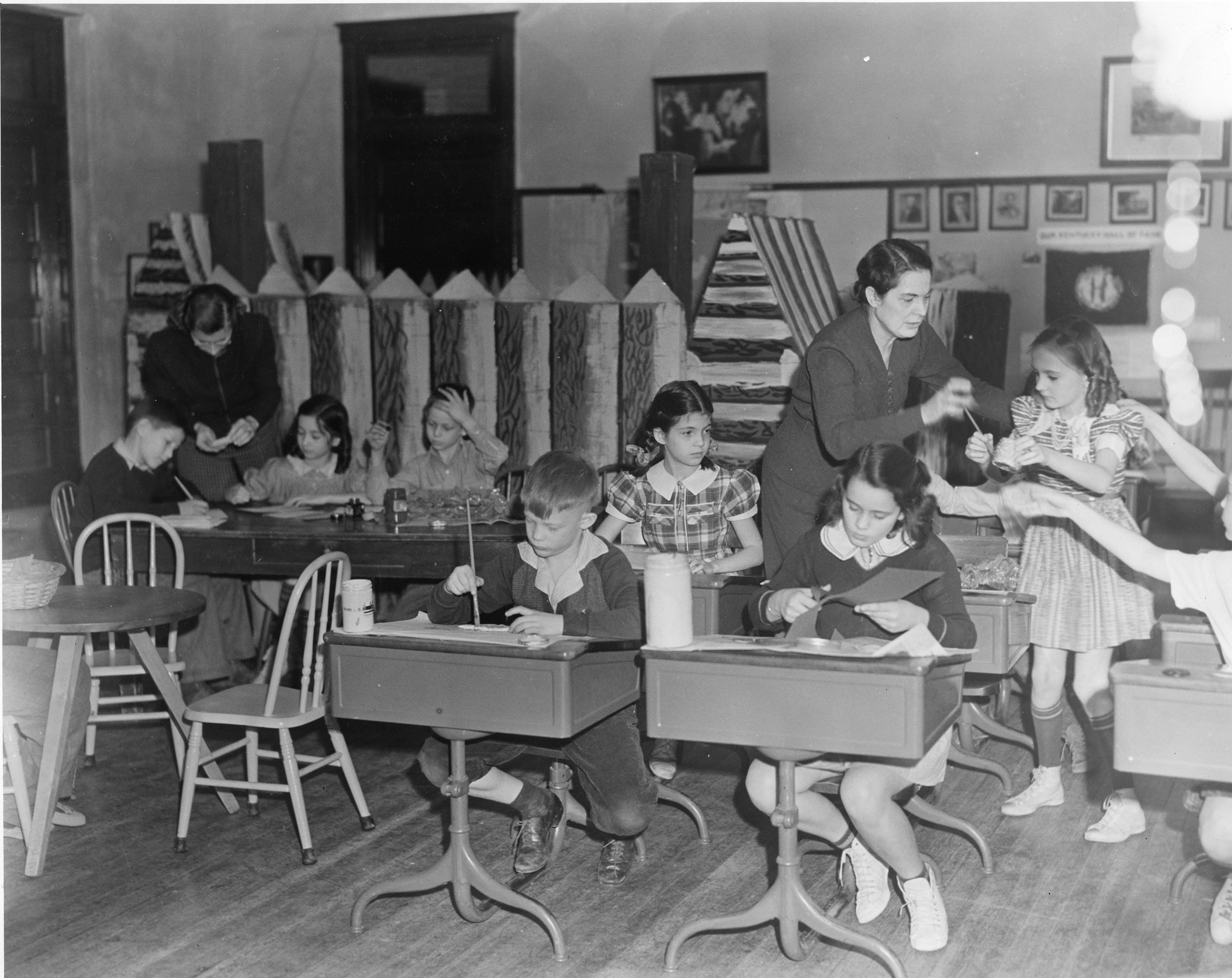 John Grant Crabbe (in doorway) and a class of students from Model Training School in a classroom in the Roark Building, ca. 1915. EKU Photograph Collection.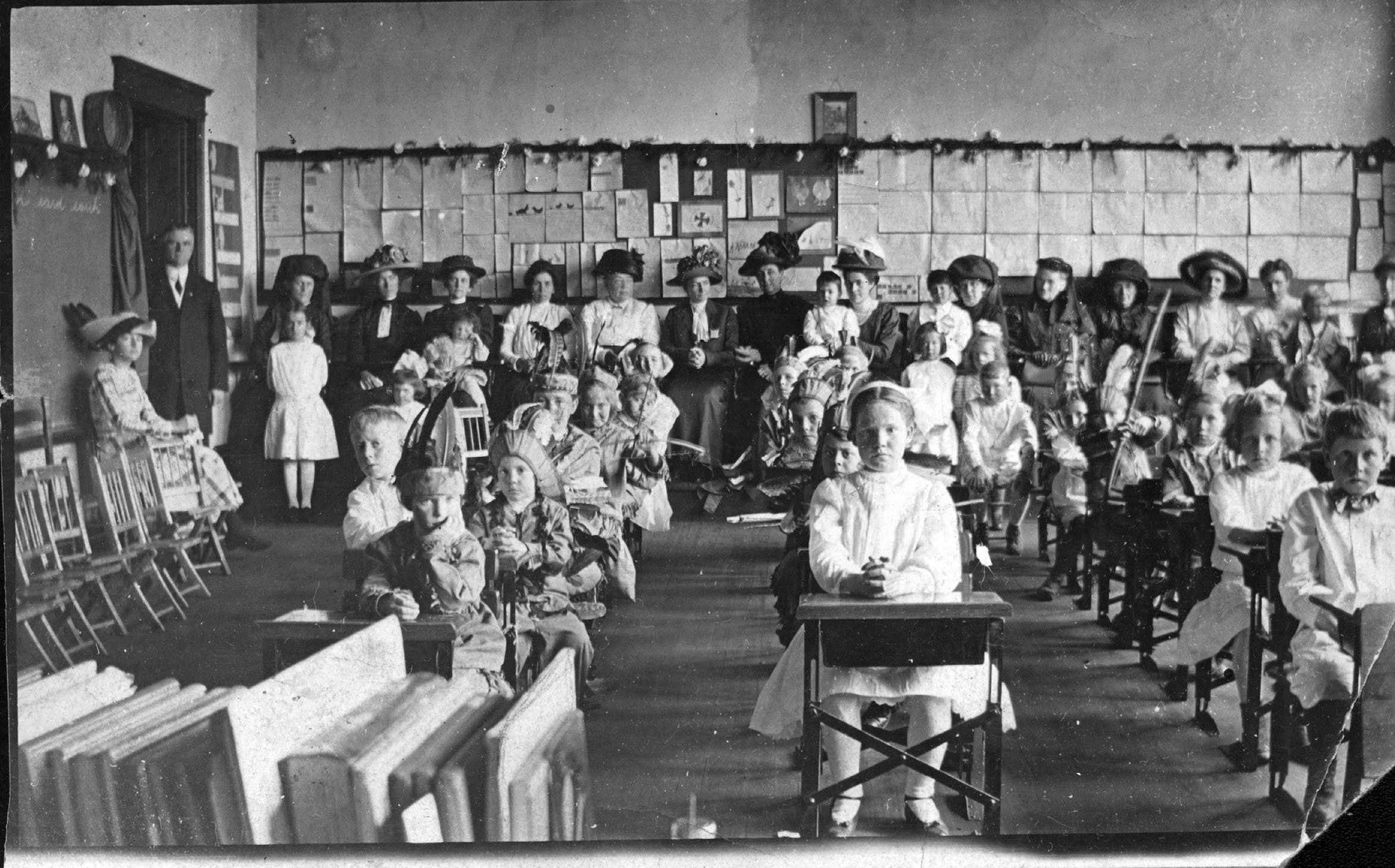 Sources
Dorris, Jonathan Truman. 1957. Five decades of progress: Eastern Kentucky State College 1906-1957, Richmond, Kentucky. n.p.: Richmond, 1957.

Ellis, William E. 2015. A history of Eastern Kentucky University : the school of opportunity. n.p.: Lexington : The University Press of Kentucky, ©2015.

Additional Information