Hiram Brock Auditorium (Coates Building)
Introduction
EKU is home to many theatres and auditoriums, but none quite as distinctive as Hiram Brock Auditorium. Added to the Coates Building in 1929, it has room for 18,000 people and houses a pipe organ. The Coates Building resembles others on campus, but Brock makes it a stand-out. The auditorium is a breathtaking piece of EKU's history. Grecian-style statuettes grace alcoves in the walls. Trims on the ceiling, pastel colors, and marble flooring make one feel elegant walking through. It is a charming, old-fashioned experience that differs from the modernity of the newer EKU Center for the Arts across campus.
Images
Stage decorated for commencement, ca. 1938. EKU Photograph Collection.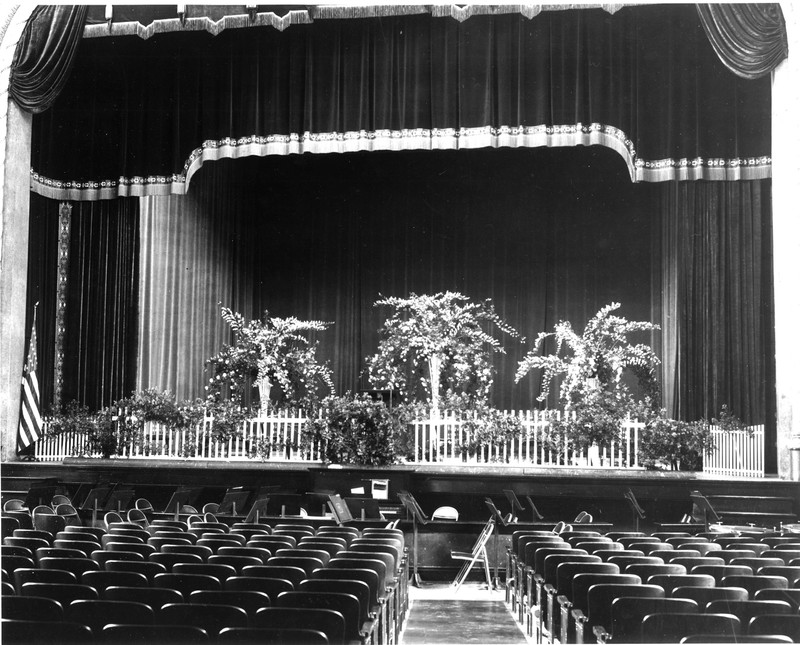 Brock Auditorium, ca. 1938. EKU Photograph Collection.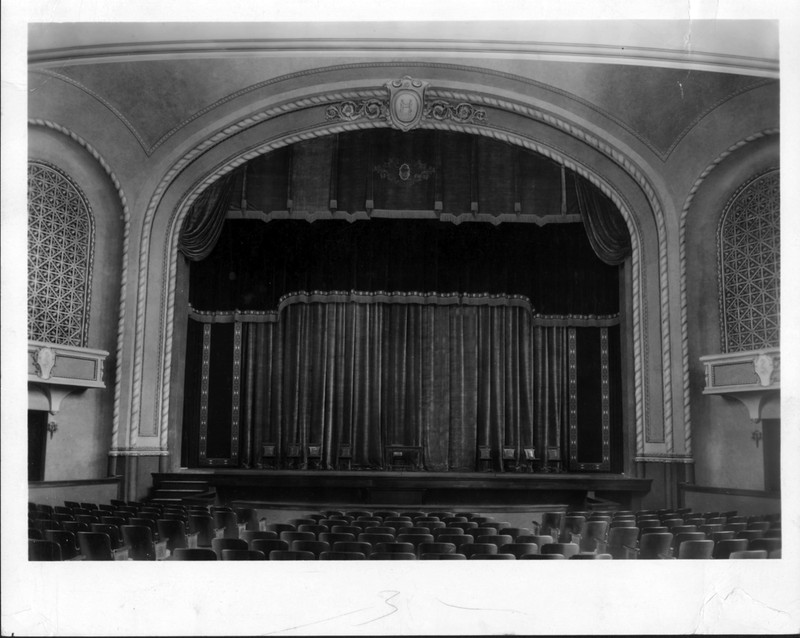 Sources
Ellis, William E. 2015. A history of Eastern Kentucky University : the school of opportunity. n.p.: Lexington : The University Press of Kentucky, ©2015.

"Hiram Brock Auditorium ," Discover EKU, accessed July 25, 2018, https://discovereku.omeka.net/items/show/823.