Student Health Services (Rowlett Building)
Introduction
Everyone knows the dreadful feeling of waking up with a slight tickle in the throat that only gets worse as the day goes on. When illness strikes, what's an Eastern student to do? The health of students at EKU has long been a topic of conversation on campus and Student Health Services has helped serve those in need. Throughout the years, Student Health Services has tended to the ill, provided vaccinations, special health programs, and other clinical services. It's adapted with the times and has offered birth control, education on sexually transmitted illnesses, and smoking cessation programs over its years of operation. Students have had a say in their healthcare, too. In 1970, a Student Health Advisory Committee was formed to give students a voice in the kinds of services offered by the on-campus clinic.
Images
A posed shot with a nurse and patient in the Infirmary when it was located in Cottage 2, 1912. EKU Photo Collection.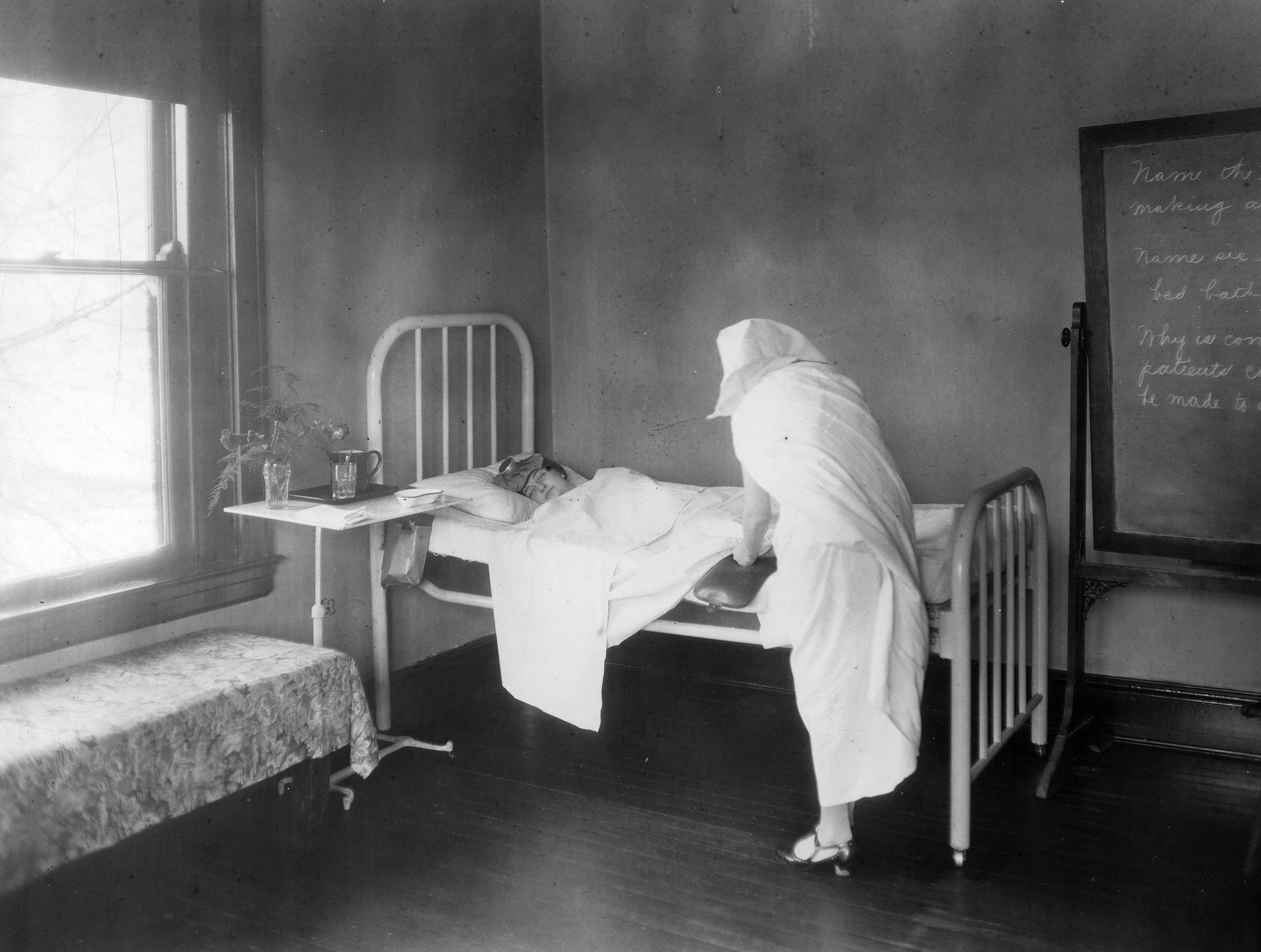 Nurse with student giving him water while he is sick in bed, 1964. EKU Photo Collection.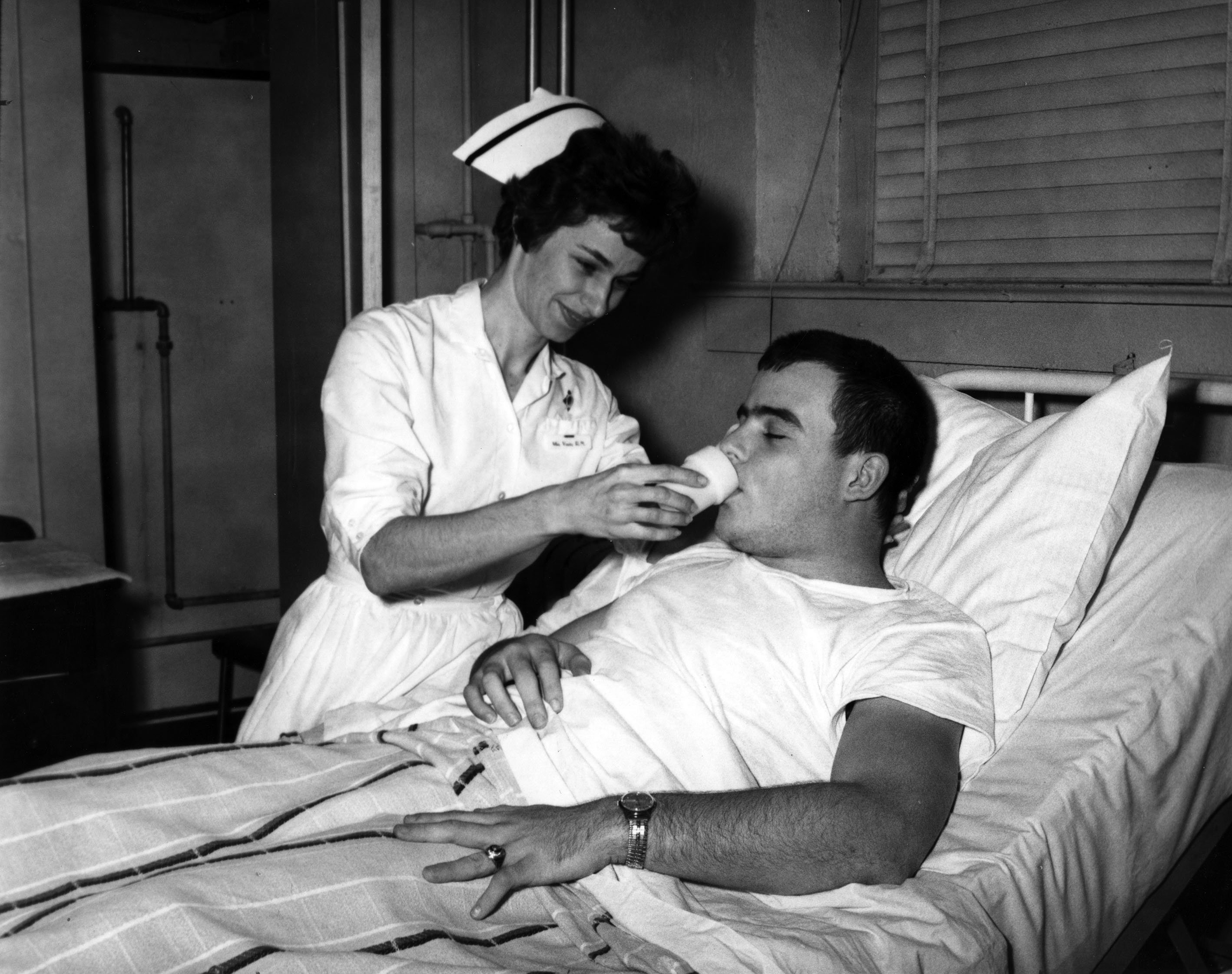 Sources
Ellis, William E. 2015. A history of Eastern Kentucky University : the school of opportunity. n.p.: Lexington : The University Press of Kentucky, ©2015.