Jane F. Campbell Building
Introduction
The Campbell Building, dedicated in 1974 to former music professor Jane Campbell, is home to all things art and theater, making it a hub for student creativity and expression. The C.H. Gifford Theatre is inside Campbell, and the Department of Art and EKU Theatre also call the building home. Also located in the building is the Fred P. Giles Art Gallery. This gallery offers exhibits throughout the year. It showcases EKU students and faculty, high school students, and other artists from around the world.
Images
Exterior, ca. 2000. EKU Photograph Collection.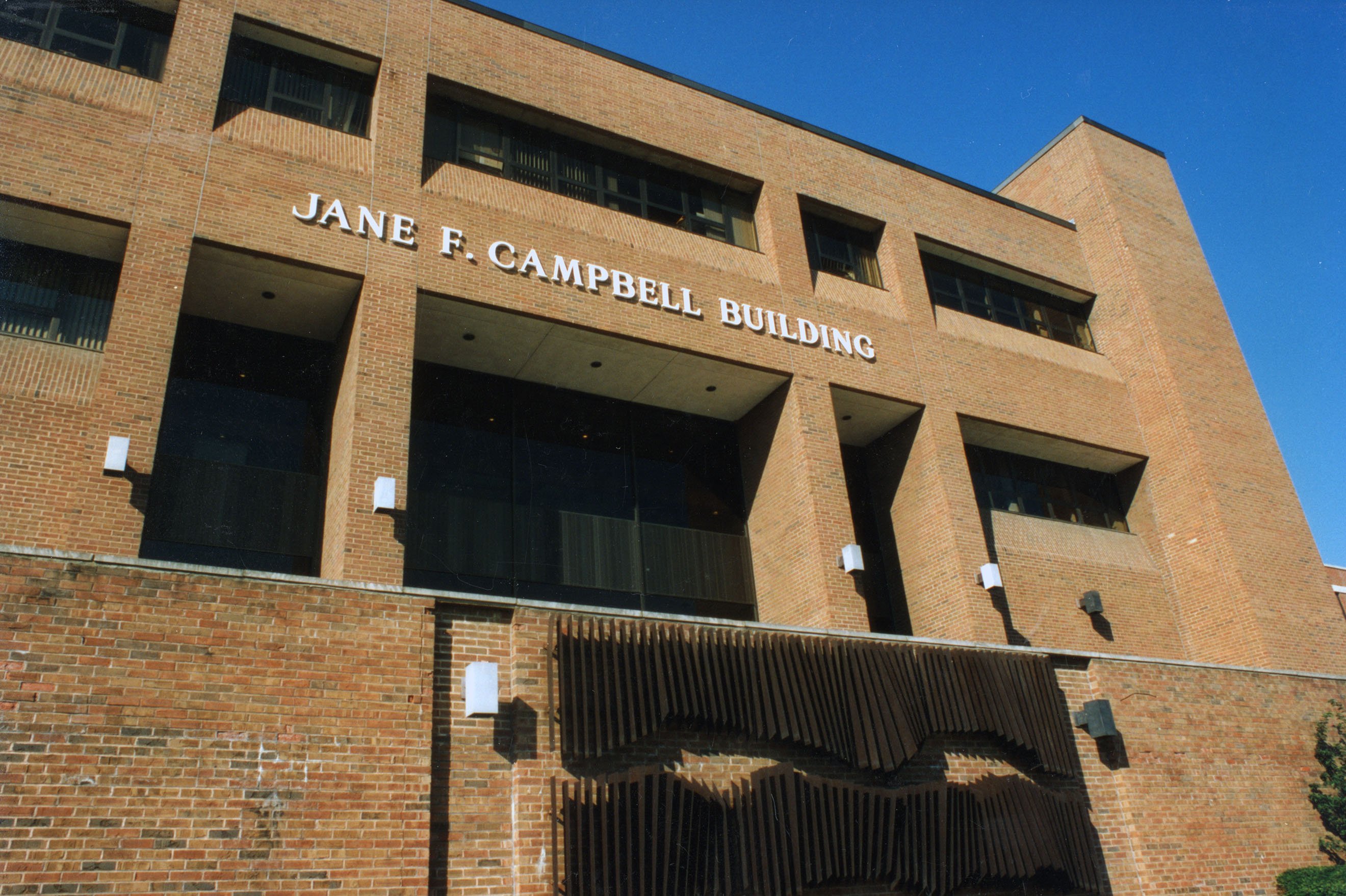 An overview of the audience, Gifford Theater. EKU Photograph Collection.