Baseball (Earle B. Combs Stadium)
Introduction
When we think of "America's pastime," the unanimous answer is "baseball." EKU is no stranger to the cherished sport. The baseball team began around 1906-1907, just as Eastern was beginning as well. However, baseball was also played on campus in the late 19th century when Central University students studied here. While Eastern's original baseball diamond was located close to the University Building, the team plays near the Alumni Coliseum today. The names of two great connections to Eastern athletics grace the stadium. The field itself, established in the 1960s, is Turkey Hughes Field, named for the legendary football, basketball, tennis, track, and of course, baseball coach, Charles "Turkey" Hughes. That field is a part of the Earle B. Combs Stadium. Combs came to Eastern as a student in 1917, where he quickly rose as a baseball star and went on to play for the New York Yankees from 1924 to 1935, alongside Lou Gehrig and Babe Ruth. He was inducted into the Baseball Hall of Fame in 1970.
Images
An unidentified baseball player with the University Building in the background. ca. 1930s. EKU Photograph Collection.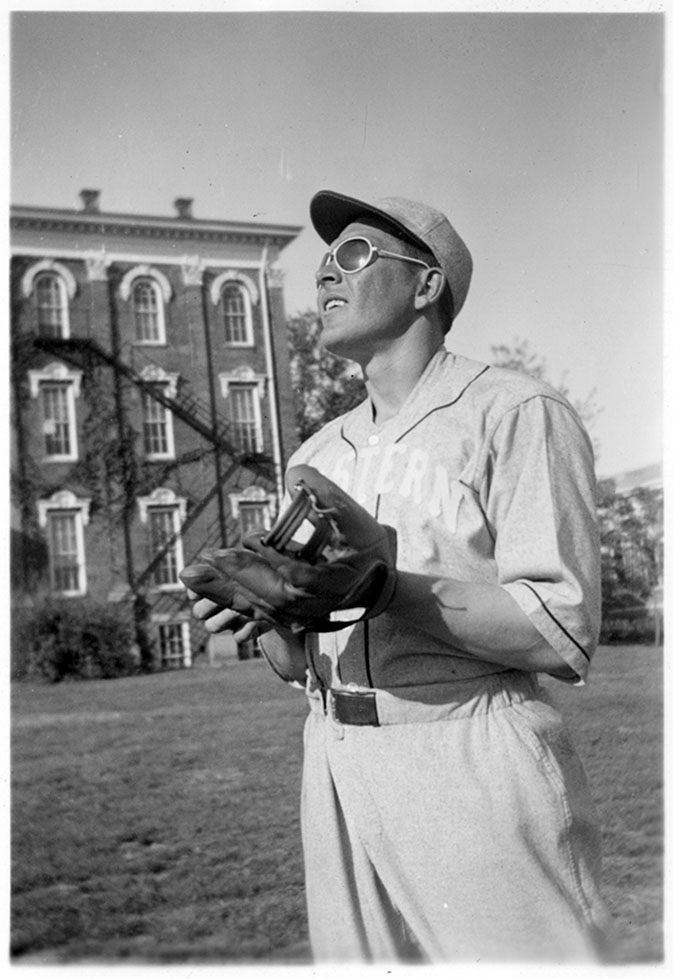 Team photo. ca. 1925. EKU Photograph Collection.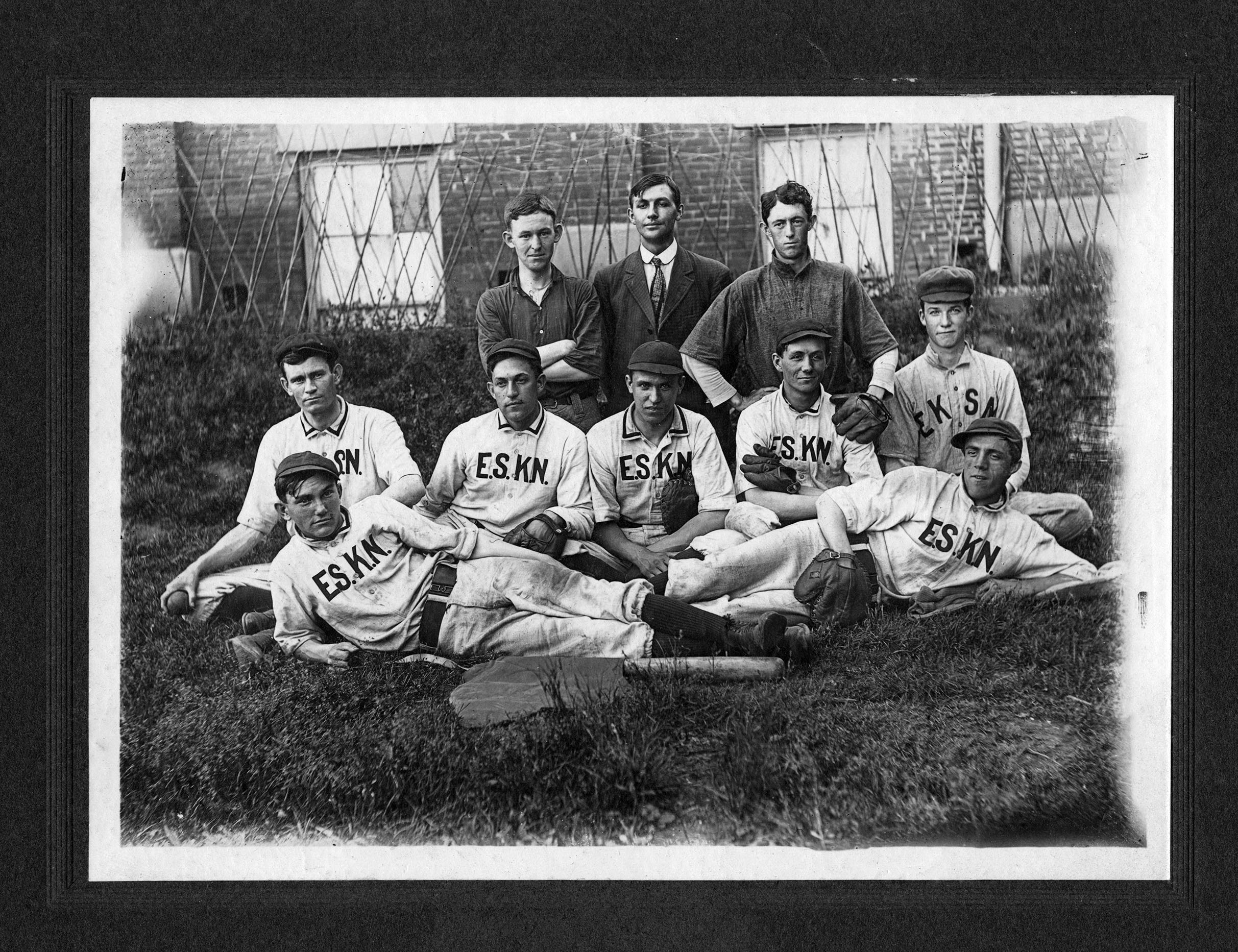 An Eastern baseball player sliding into base in a game against the University of Louisville. 1970s. EKU Photograph Collection.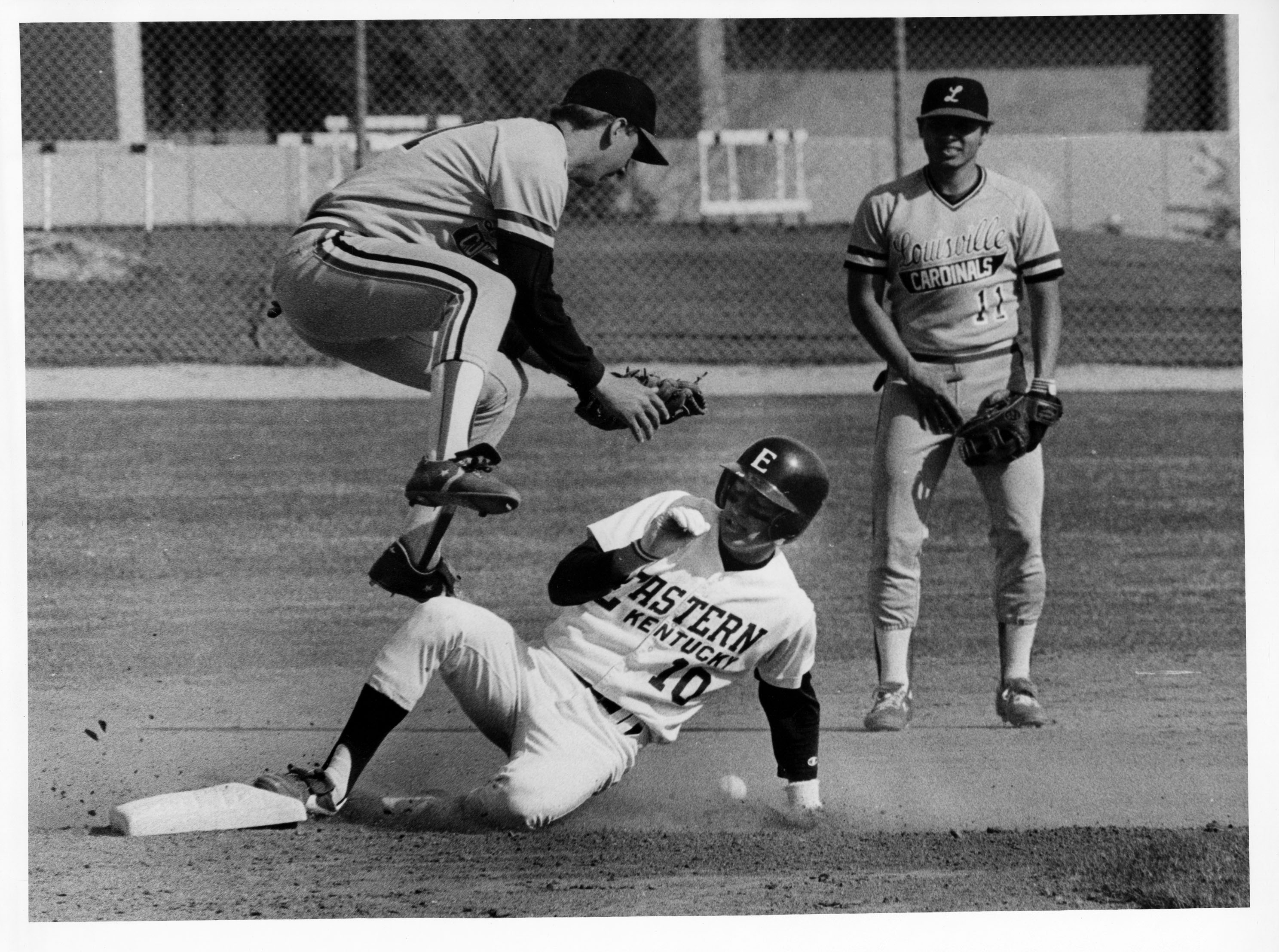 Aerial view of Earle B. Combs Stadium and Turkey Hughes Field.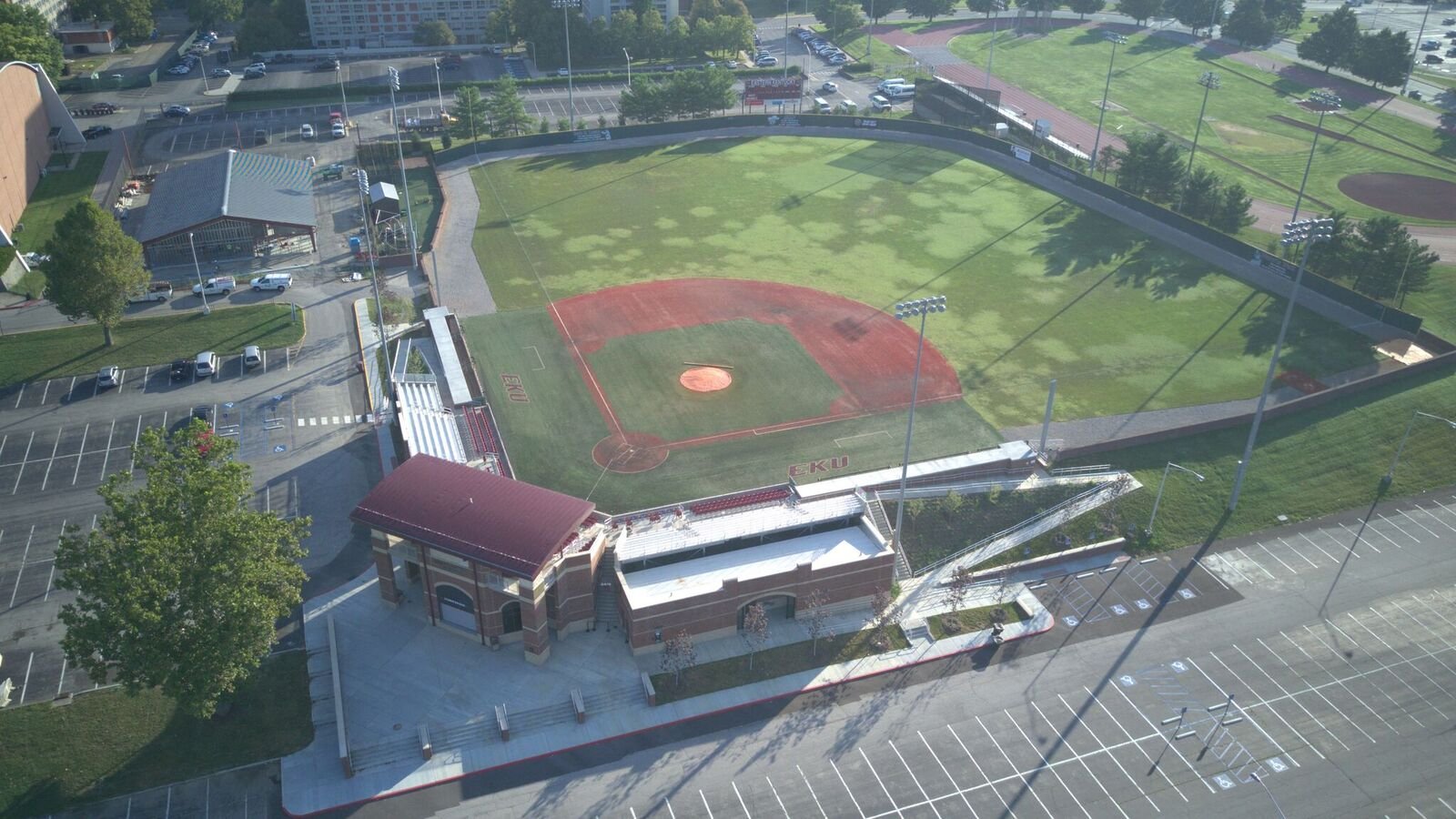 Sources
Ellis, William E. 2015. A history of Eastern Kentucky University : the school of opportunity. n.p.: Lexington : The University Press of Kentucky, ©2015.
Additional Information