Alumni Coliseum
Introduction
EKU's home arena for basketball, the Paul S. McBrayer Arena, has been in use since 1963. Students may know this arena better as Alumni Coliseum, a structure most recognizable on campus. Its arching form, constructed from southern pine, is viewable from many places on campus. Its arches weren't as sturdy in the building's developing stages. In fact, as it was being built, Alumni Coliseum collapsed due to a cable malfunction. With two workers injured, a beam damaged, and equipment under rubble, it was hard to say if Alumni would finish on time. But after the collapse, President Martin saw the project to its end. From its dedication in September 1963 to the present, Alumni has provided a home for EKU's basketball team. Today, Alumni Coliseum is also home to EKU's volleyball team, which has played there since 1991.
Images
Construction of Alumni Coliseum, January 1963. EKU Photograph Collection.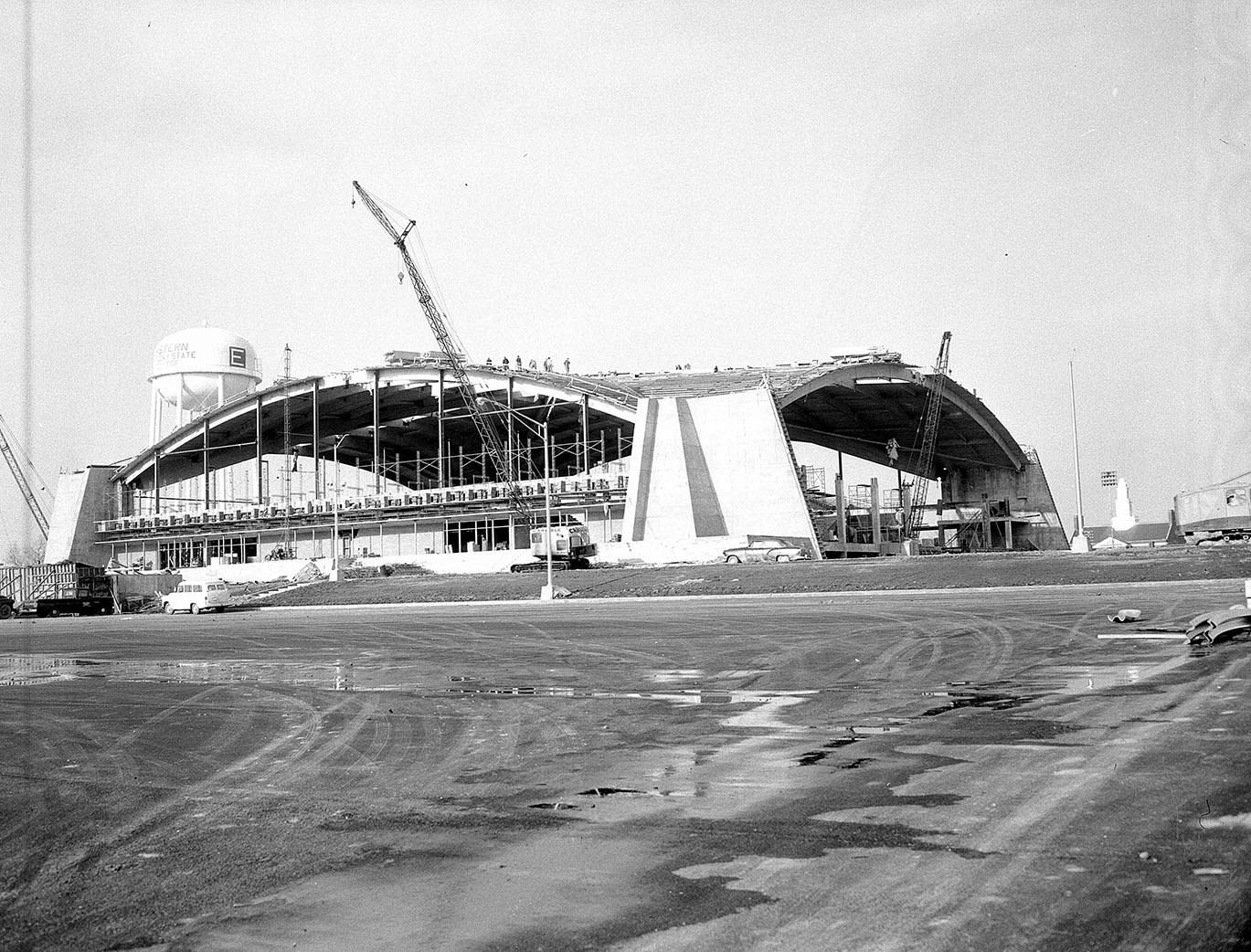 A man looking at the collapse of the main support beams, August 1962. EKU Photograph Collection.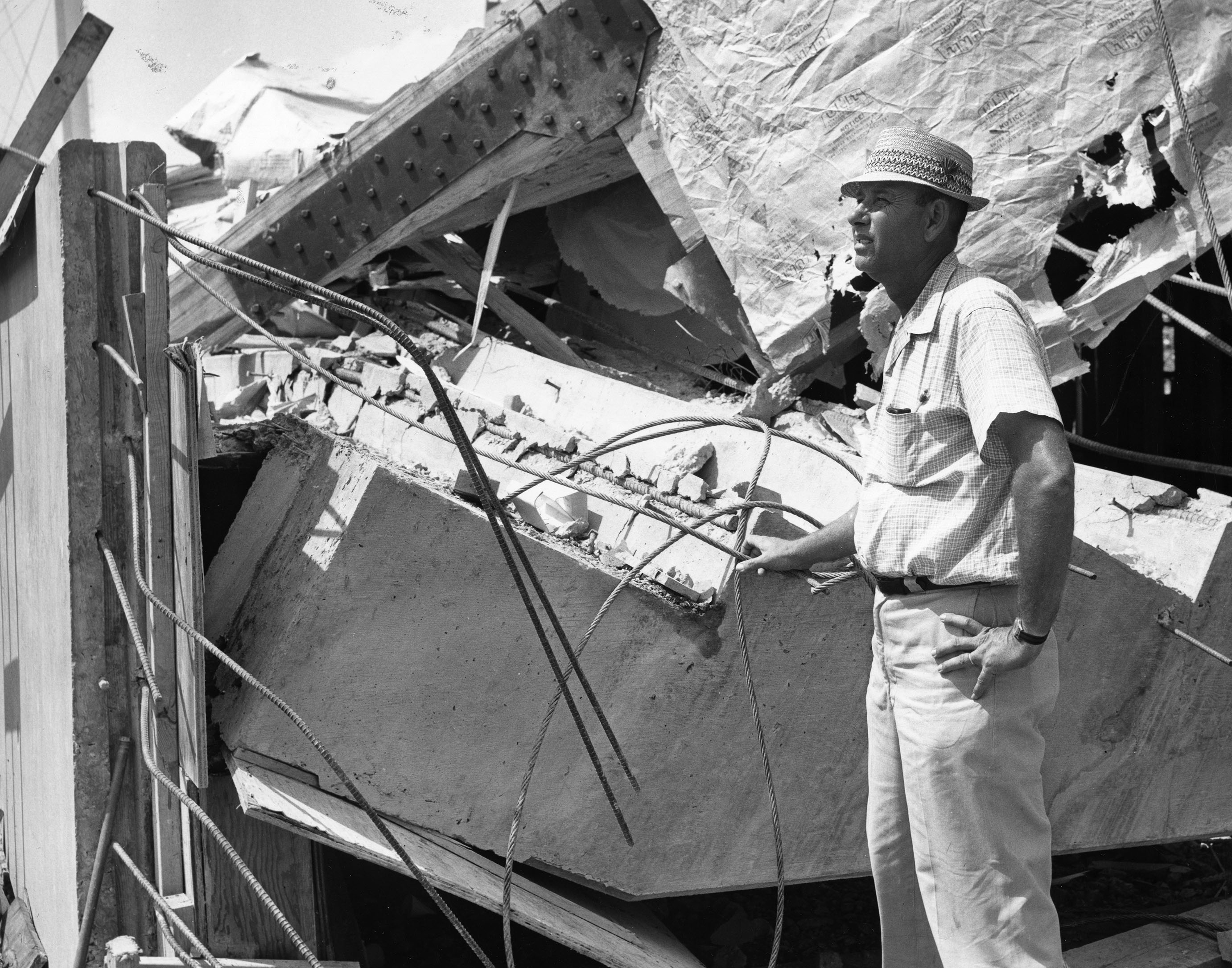 The women's basketball team playing a game in the Alumni Coliseum, ca. 1976.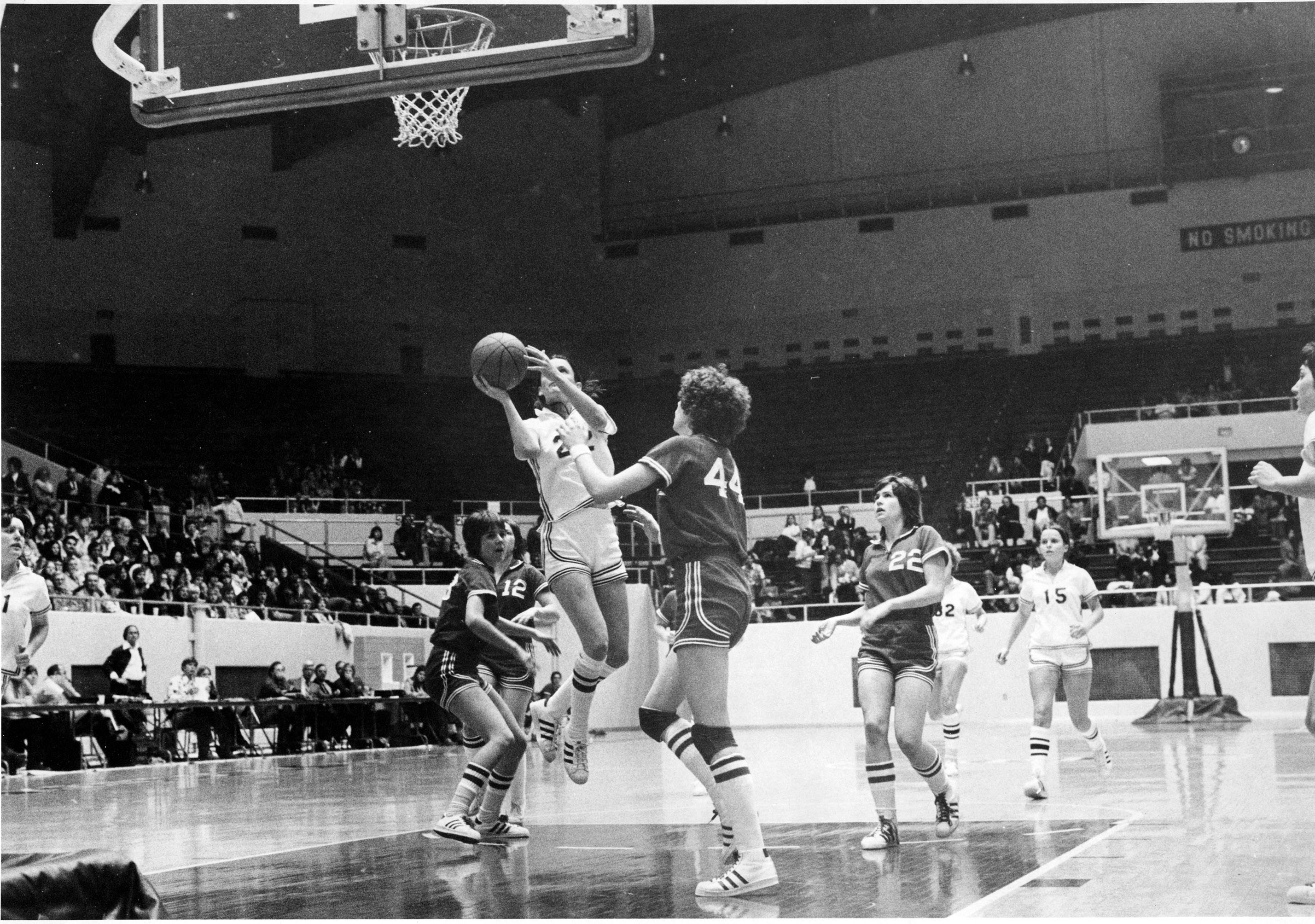 Alumni Coliseum exterior, ca. 2000. EKU Photograph Collection.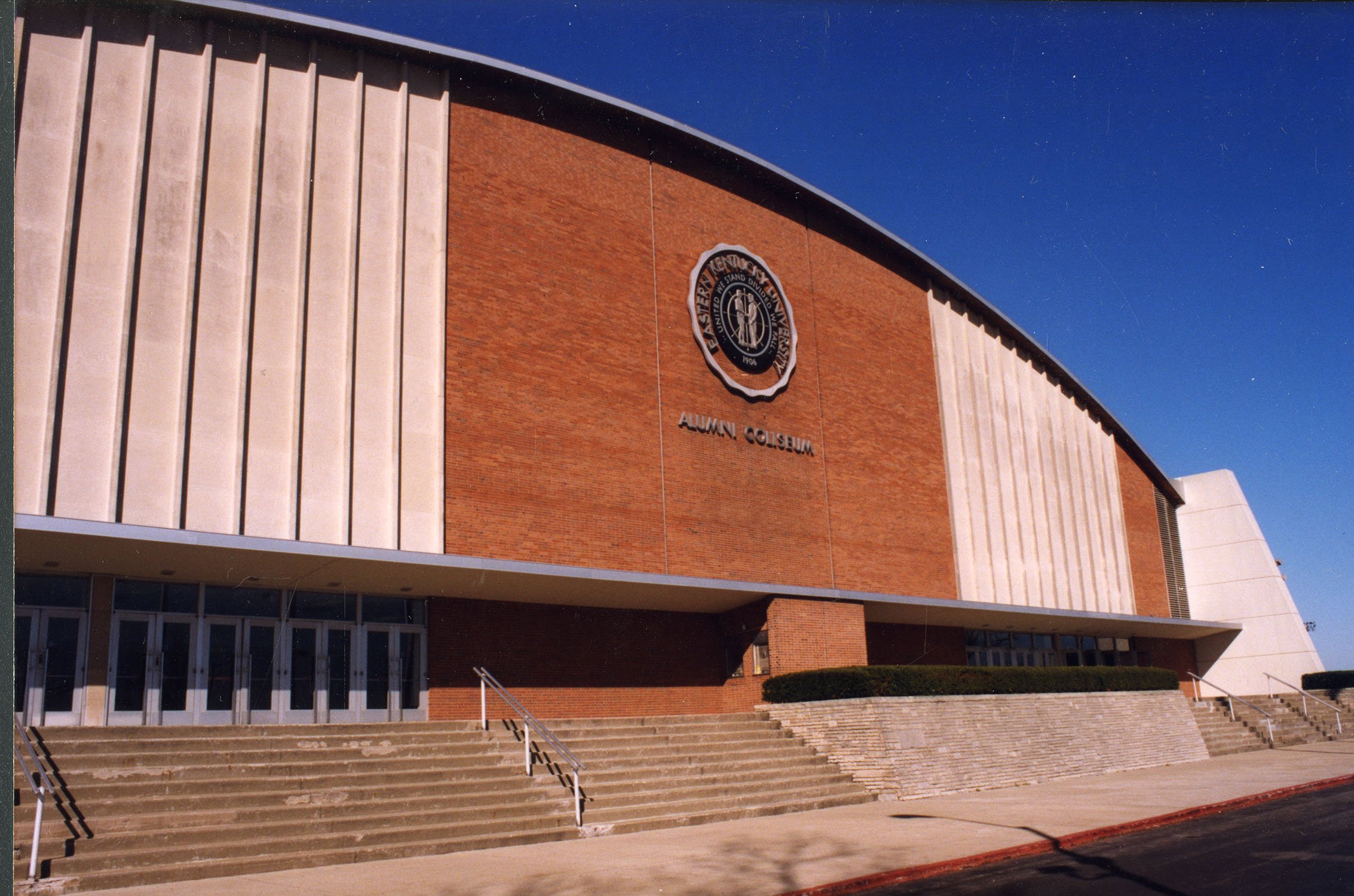 Sources
Ellis, William E. 2015. A history of Eastern Kentucky University : the school of opportunity. n.p.: Lexington : The University Press of Kentucky, ©2015.

"Alumni Coliseum," Discover EKU, accessed July 23, 2018, https://discovereku.eku.edu/items/show/1497.

Additional Information