Middlebourne United Methodist Church
Introduction
With the majority of the building being built and dedicated in 1911, the Middlebourne United Methodist Church hosts Middlebourne's most impressive religious architecture. Though the most of the building was erected in the teens, the back section is actually the ca. 1890 building turned sideways and pushed back on the lot, with the front part being technically a large addition.
Images
The impressive 1911 edifice. Notice the back left "steeple". That is the steeple from the ca. 1890 building, shown in the below photograph.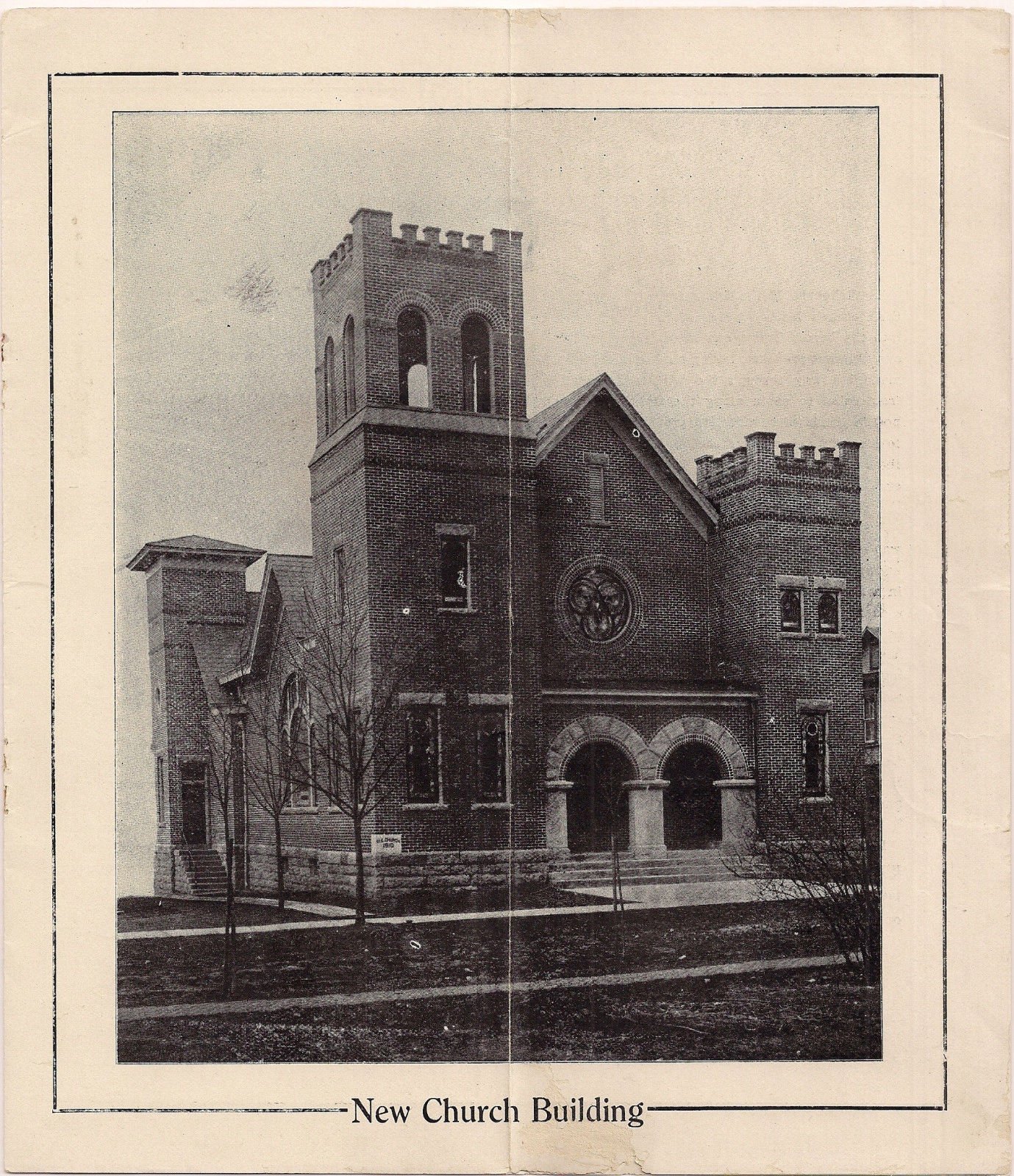 Middlebourne Methodist Episcopal Church before the 1911 remodeling and "addition".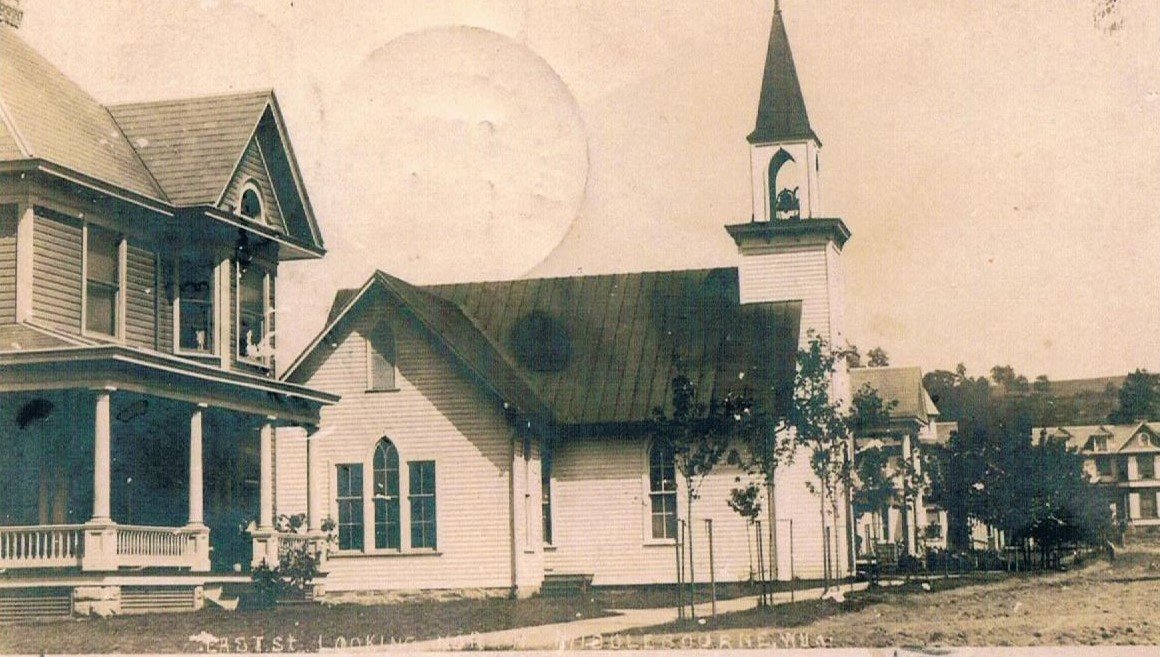 This back steeple, is the steeple of the 1890 building, in the above photograph. It was turned around, shoved back on the lot, and the impressive 1911 building added on the front.