Liberty Arming the Patriot
Introduction
This bronze sculpture and memorial was dedicated in 1897 in honor of citizen soldiers who left their farms and factories to defend the Union in the Civil War. The Pawtucket monument is entitled "Liberty Arming the Patriot" and was created by English-born American sculptor William G. Hastings (1868-1902), whose works are displayed around the country. The sculpture is significant for a few reasons. While most Civil War monuments depict soldiers, sailors, or officers, this monument is unique in its elaborate depiction of a young farmer being called to serve his nation by a female figure who represents liberty- a reference to the ancient idea of the citizens who defended republics in Greek and Roman times. Rather than depict a soldier standing at parade rest, the young man in this monument takes the sword given to him by Lady Liberty and sets aside his plow.
Images
Lady Liberty was created in 1897 is listed on the National Register of Historic Places.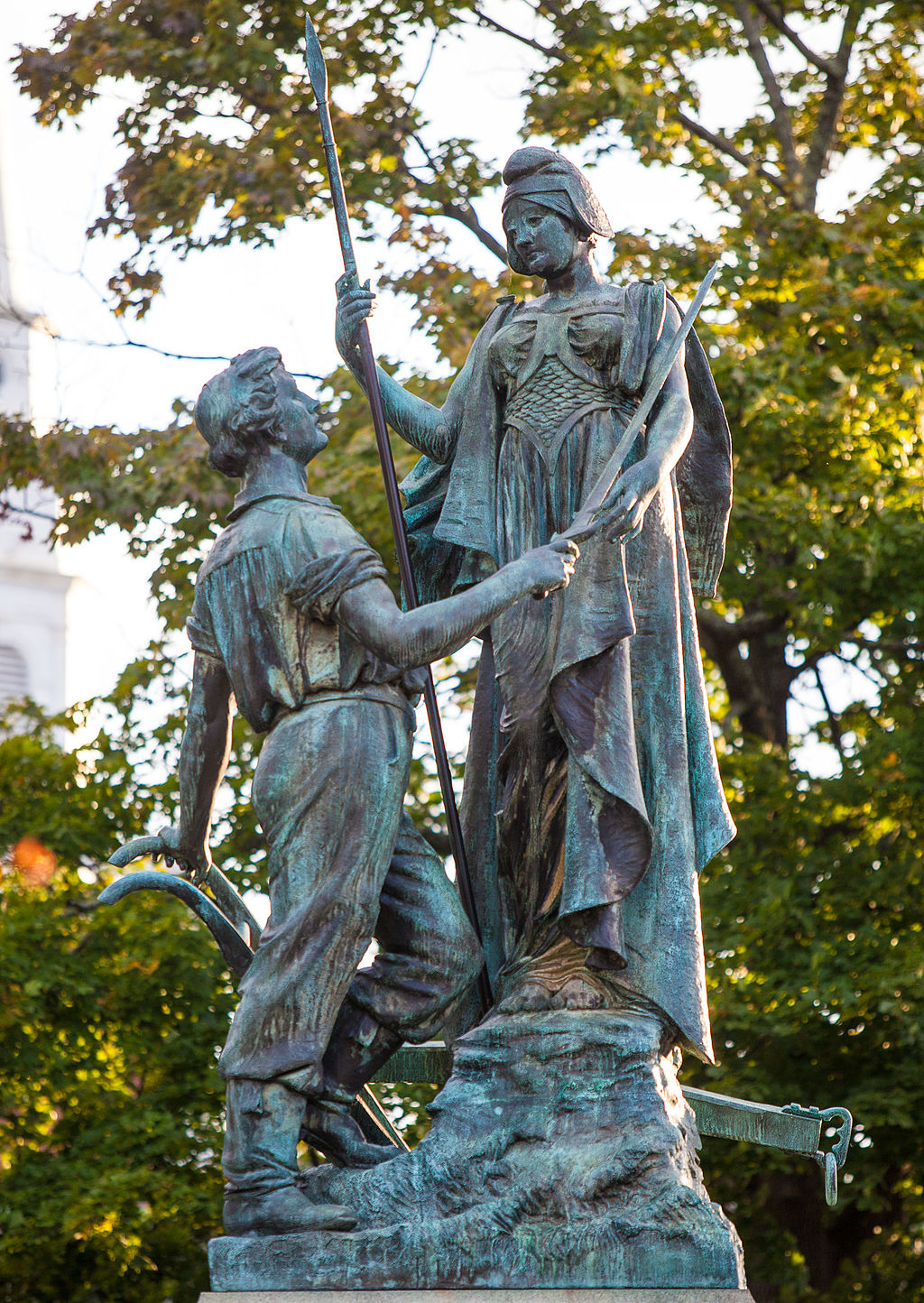 The sculpture stands on top of a granite base.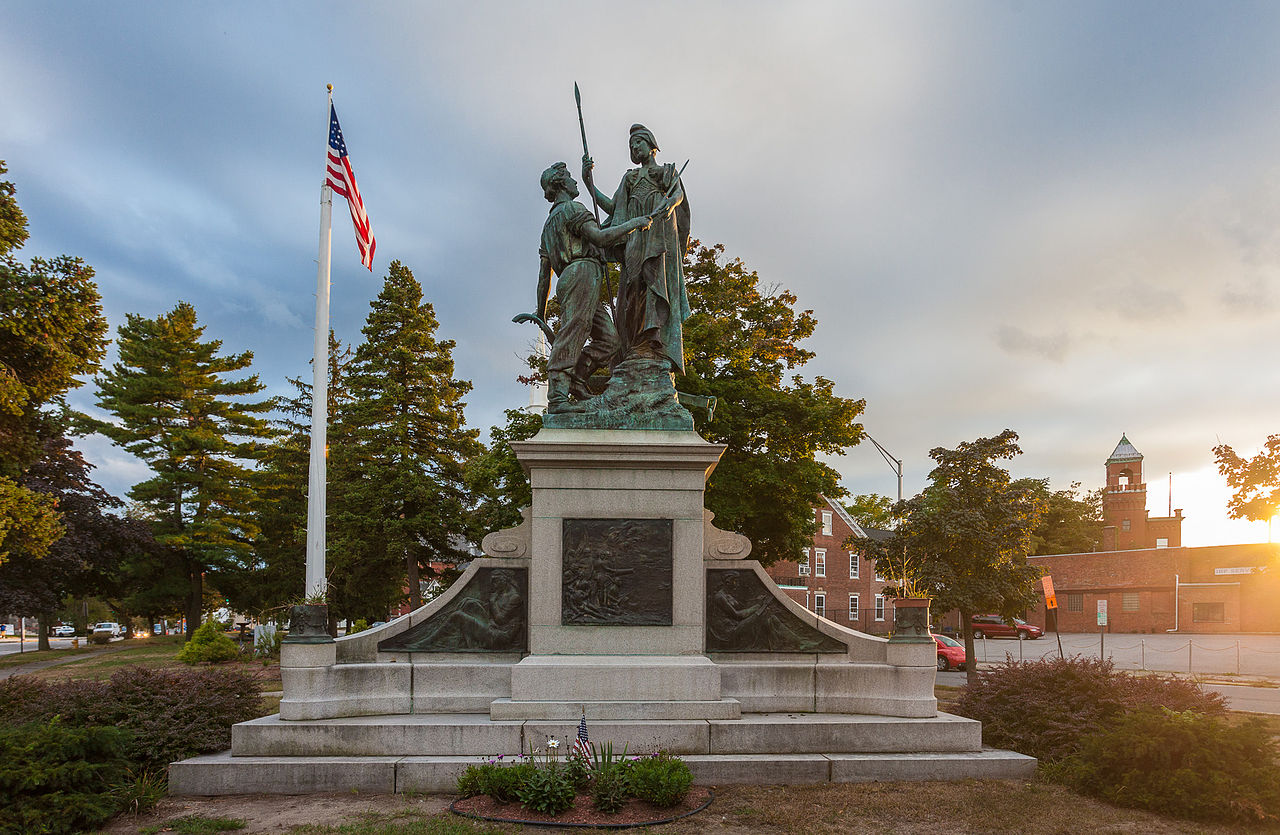 Backstory and Context
The sculpture stands atop a grey granite base that features bronze plaques, one of which depicts a Union battery capturing a bridge at the Battle of Antietam. The sculpture is also important for the fact that it was cast by the Gorham Manufacturing Company, which was a major bronze sculpture manufacturer at the turn of the century. Finally, Lady Liberty is significant as a symbol of Pawtucket's effort to honor the seven local citizens who fought in the war. The Ladies' Soldiers' Memorial Association raised money over 11 years for the monument.
Sources
Onorato, Ronald J. "Lady Liberty." National Park Service - National Register of Historic Places Nomination Form. October 19, 2001. https://npgallery.nps.gov/GetAsset/a5c92d68-264b-4de0-b29a-e2c73f4dbd6b.

Photos: Wikimedia Commons