Augustine Beach Hotel (now the Augustine Inn)
Introduction
This historic structure was built around 1814 and served as an inn. During the late nineteenth and early twentieth centuries, the Augustine Beach Hotel was one of the most popular spots on the Delaware coast. At the peak of its popularity, visitors arrived by steamer from Wilmington to spend their holiday at the elegant property. Now operating as the Augustine Inn, the property continues to provide overnight accommodations and is listed on the National Register of Historic Places.
Images
The Augustine Beach Hotel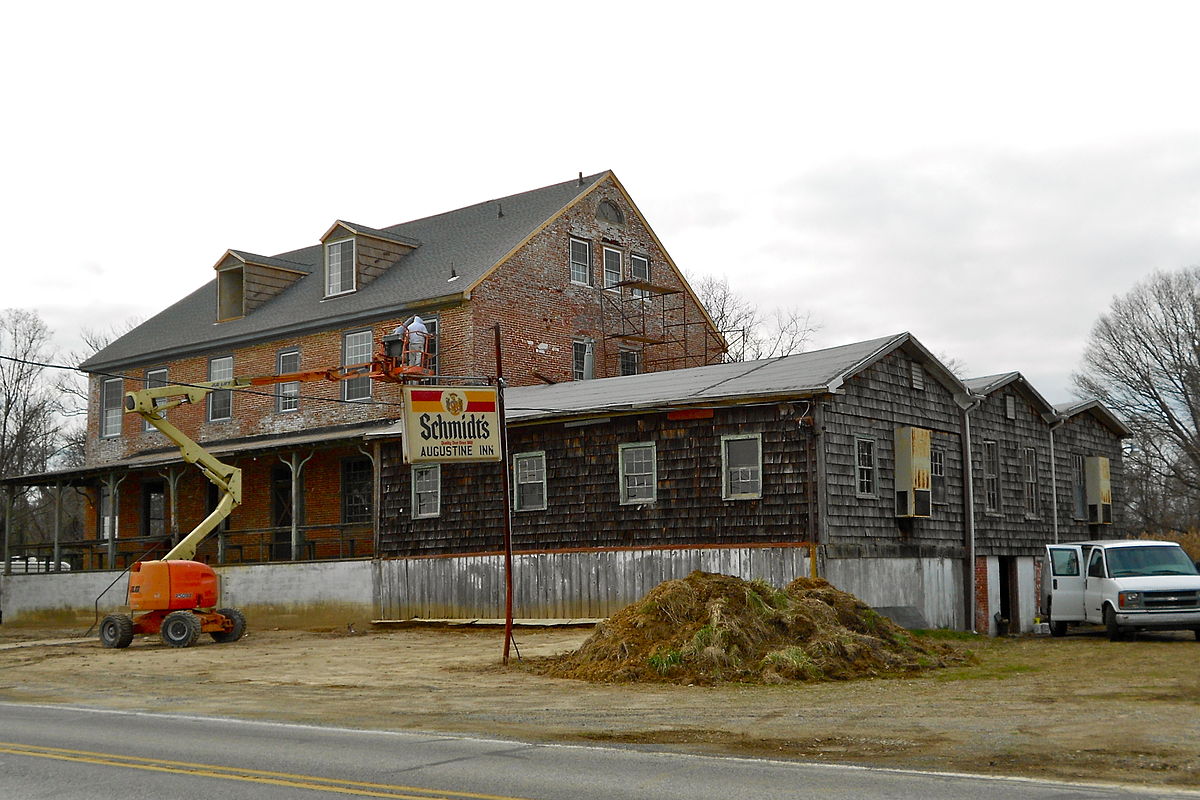 The Augustine Beach Hotel, circa 1920s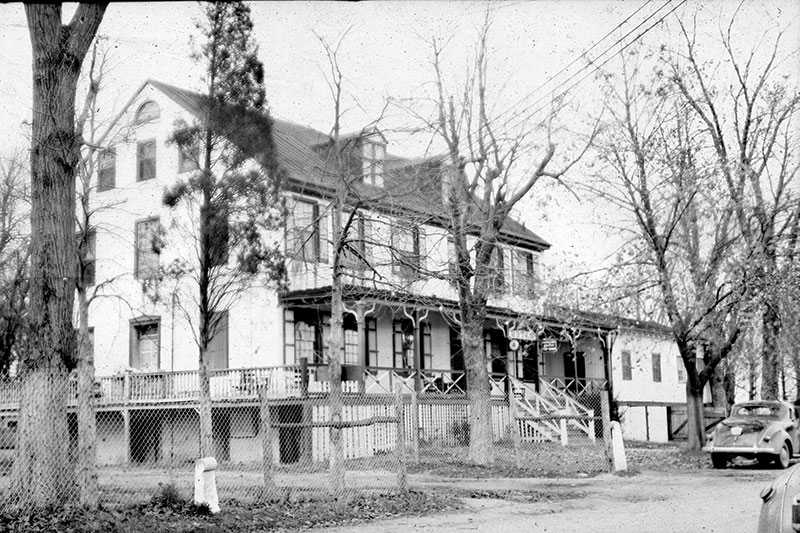 Backstory and Context
The exact date of the building's construction is uncertain, but was likely 1814. The building was built by Adam Diehl, who arrived in the Port Penn area in the 1790s and quickly became a prosperous cattle farmer. By the mid-1810s, Diehl constructed the building, which served as a hotel and restaurant from its inception. The building's design suggests that Diehl intended that it be used as a hotel.

The hotel reached its peak between 1870 and 1920, when families could easily travel by steamer from Philadelphia or Wilmington to the area. At least one steamer made daily excursions to "The Piers," as the area was known locally. A trip by steamer to the area cost thirty cents and visitors from every US state signed the hotel's register in its heyday.

In the 1920s, the steamers ceased making their runs to the Augustine Beach area, and the hotel eventually closed and fell into disrepair. The property changed owners several times over the years, eventually reopening in 2011 after a new owner purchased the property and made significant renovations. At the time of this writing, the former hotel serves as a VFW post. It was added to the National Register of Historic Places in 1973.
Sources
Sheppard, Rebecca. Augustine Beach Hotel. UD Space. . Accessed July 02, 2018. https://udspace.udel.edu/bitstream/handle/19716/12524/Augustine%20Beach%20Hotel%20Narrative.pdf?sequence=12&isAllowed=y.

Augustine Beach Hotel. NPS Gallery. . Accessed July 02, 2018. https://npgallery.nps.gov/NRHP/GetAsset/NRHP/73000537_text.