Stephens-Lee High School
Introduction
Stephens-Lee High School was built in 1922 and served African American students during the era of segregation. The city and state of North Carolina refused to integrate their schools following Brown v. Board, the 1954 Supreme Court decision that made segregation illegal. With gradual integration came the board's decision to close Stephens-Lee and send students from the African American community to other schools rather than send white children to Stephens-Lee.
Images
Stephens-Lee is now a community recreation center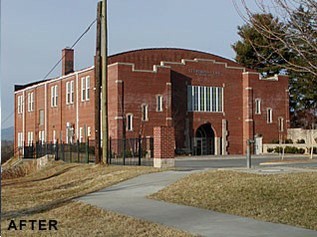 In contrast to Stephens-Lee, white students attended Lee Edwards High School, built in 1929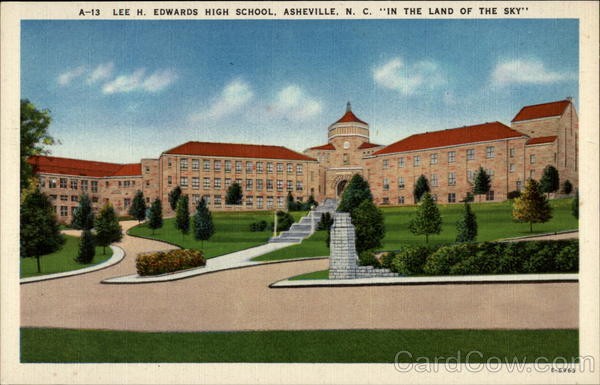 Greater than Equal: African American Struggles for Schools and Citizenship in North Carolina, 1919-1965, a book detailing African American struggles with segregation in North Carolina
Backstory and Context
Stephens-Lee High School was a segregated school that served African American students from 1922 to 1965. Even after the supreme court ruling making segregation illegal in 1954, segregated school persisted in North Carolina. When the state finally decided to integrate schools, Stephens-Lee was closed and its students were sent to other schools.

Graduates of Stephens-Lee during the 1960s often became trailblazers for racial integration at colleges and universities. For example, future NBA guard and North Carolina Sports Hall of Fame inductee Henry Logan became the first African American student at a public university in North Carolina, joining the team at Western Carolina in 1964. Logan remains the highest-scoring player of all time at Western Carolina.

In 1975, most of the school was demolished, leaving only the gym left standing. It is now known as the Stephens-Lee Recreation Center. In 2014, the center was renovated. It reopened in 2015 with new floors, walls, and lighting.
Sources
Forbes, David. Stephens-Lee remembered. Mountain Xpress. February 13, 2008. Accessed June 02, 2019. https://mountainx.com/news/community-news/021308stephens/.

Whelan, Sarah. In photos: Stephens-Lee Recreation Center reopening. Mountain Xpress. June 08, 2015. Accessed June 02, 2019. https://mountainx.com/news/in-photos-stephens-lee-recreation-center-reopening/.


Additional Information