Getty Villa
Introduction
The Getty Villa, home to one of the two J. Paul Getty Museums, is an education site and museum devoted to studying the arts, histories, and cultures of Etruria, Rome, and Ancient Greece. Among the Getty Villa's 40,000+ antiquities are 23 permanent galleries and 5 galleries dedicated to ever-changing displays. To compliment its astounding artwork collection, the Villa also reenacts various classic Greek and Roman dramas.
Images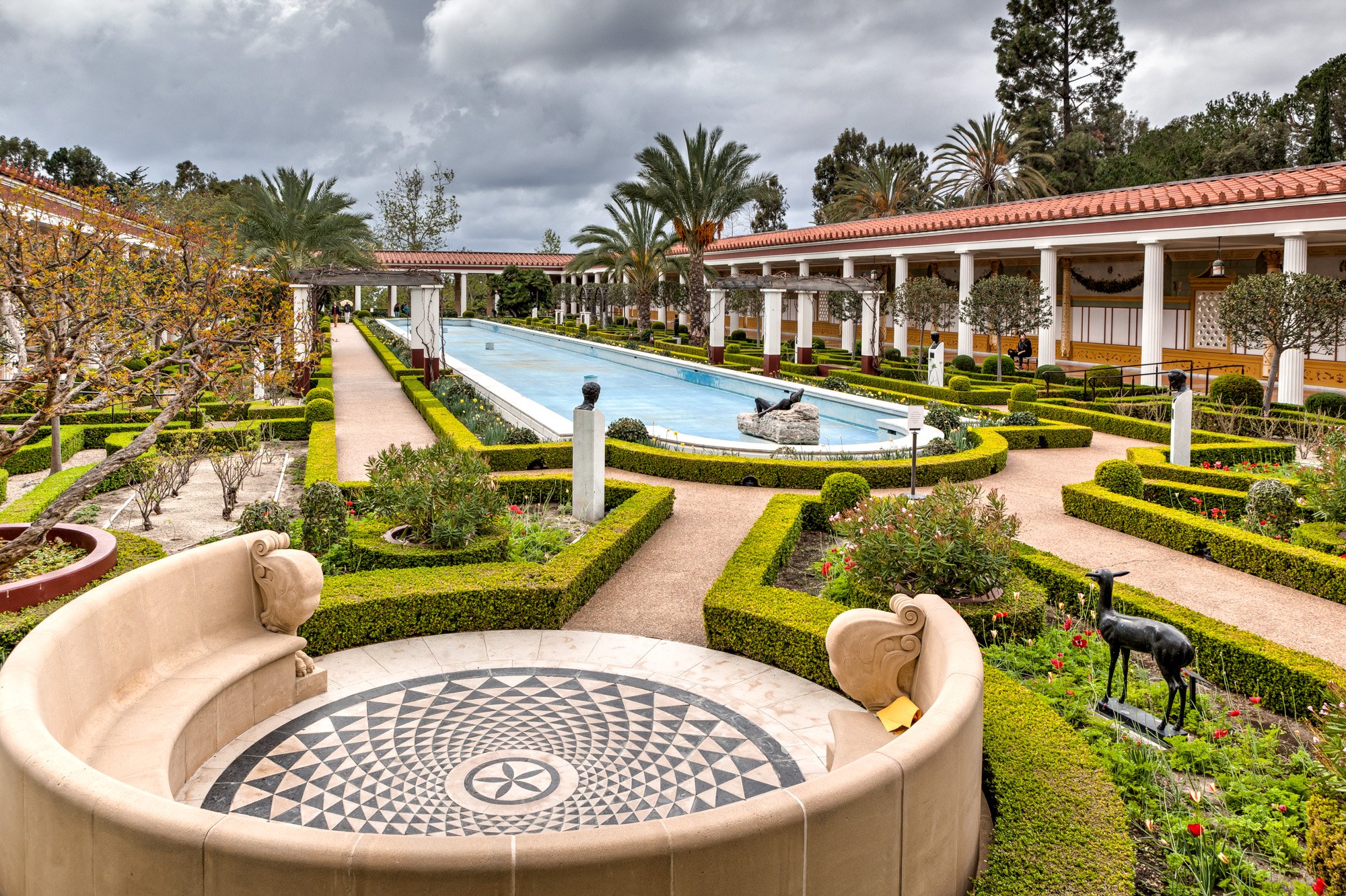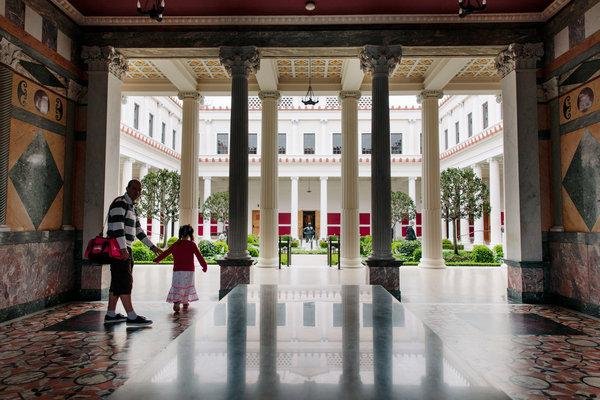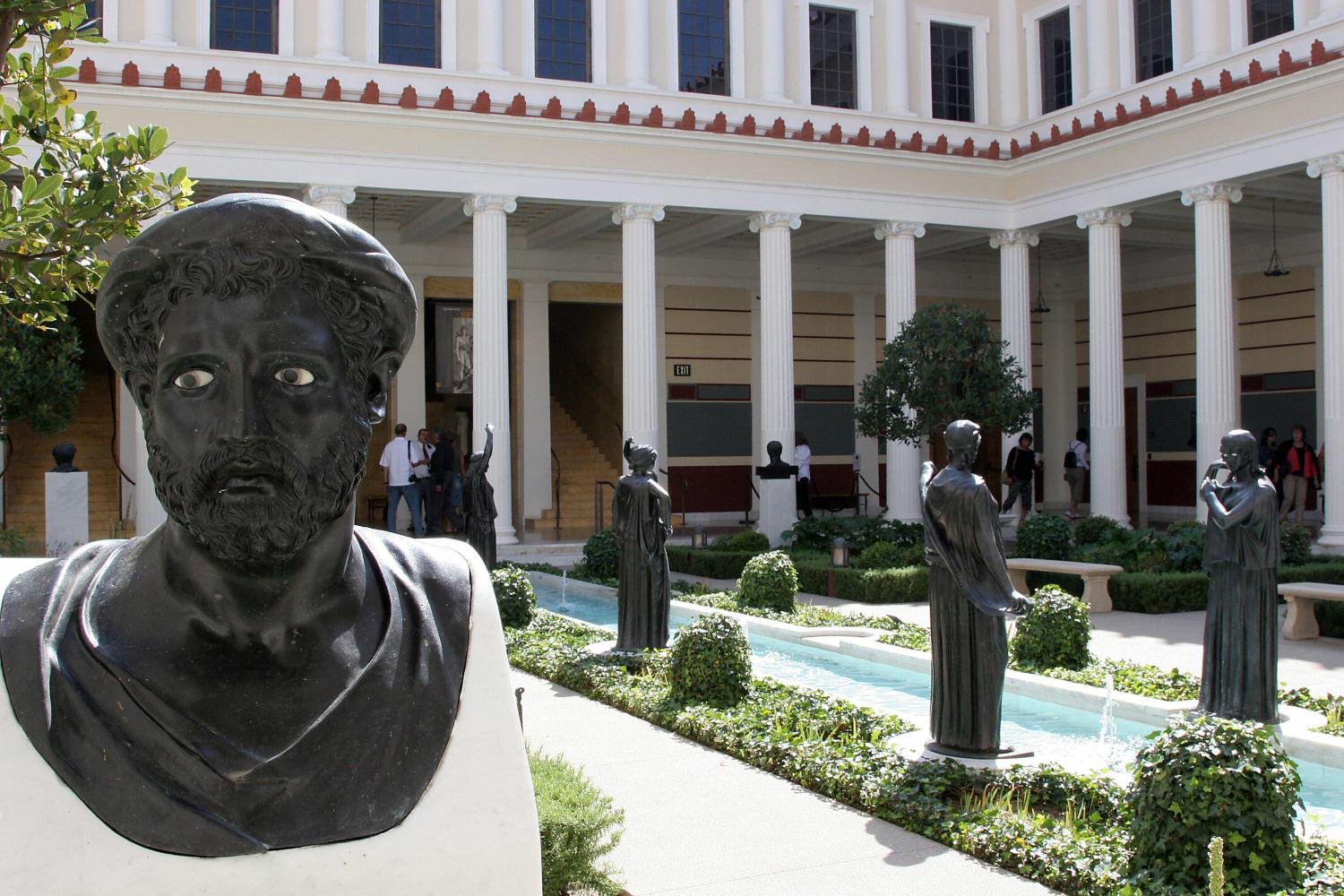 Backstory and Context
The Getty Villa is the first of the two museums built by J. Paul Getty. Getty attempts to provide a glimpse into the beauty a Roman Villa, as well as storage for his many antiquities. In particular, however, the architectural design of the Villa was to resemble the Villa of the Papyri at Herculaneum.2

The Villa opened in 1974 and was eventually split into two locations in order to meet spacial needs. In 1997, much of the antiquities were relocated while the Getty Villa closed for renovation. During this renovation, in 2004 & 2005, the museum partnered with UCLA to begin studying the conservation of Middle Eastern Art via summer institutes in Turkey as well as a UCLA/Getty Master's Program on the Conservation of Ethnographic and Archaeological Materials.3 The Getty Villa itself then reopened in 2006, featuring various themes and a new architectural plan.1
The Villa has evolved immensely over the years, and although the classic design remained, much has changed. Over 75,000 square feet of structure was added to the Villa, as well as other upgrades such as parking, a pavilion, and an outdoor theatre. The Getty Villa has transformed into one of the most influential sites in regards to this ancient world.
Sources
"About the Museum (Getty Museum)." Understanding Formal Analysis. Accessed June 27, 2018.
http://www.getty.edu/museum/about.html.1


"Los Angeles Conservancy." 1900s | Los Angeles Conservancy. Accessed June 27, 2018. https://www.laconservancy.org/locations/getty-villa.2
Sullivan, Meg. "Getty, UCLA Offer First Master's Degree Program in Archaeological Ethnographic Conservation." UCLA Newsroom. January 25, 2006. Accessed June 27, 2018. http://newsroom.ucla.edu/releases/Getty-UCLA-Offer-First-Master-6783.3
Additional Information