McPherson Museum & Arts Foundation
Introduction
The first half of the 20th century brought profound challenges to the United States, and McPherson, Kansas, was no exception. The Great Depression of 1929 to 1939 took its toll on residents, and World War II followed quickly on the depression's heels. But amid political, economic, and social turmoil, McPherson struck gold–or, rather, oil–with its amateur basketball team, the Globe Refiners. Visitors to the McPherson Museum & Arts Foundation can view exhibits dedicated to telling this story, which holds a cherished place in the community.
McPherson Museum and Arts Foundation offers many services to the public. The Museum houses a variety of artifacts: historical artifacts from the McPherson area; natural history artifacts such as meteorites, Ice Age fossils, and regional fossils; ethnic artifacts from China, Africa, and of Native Americans; and fine art, including an extensive collection of Birger Sandzen lithographs and original art pieces.
Images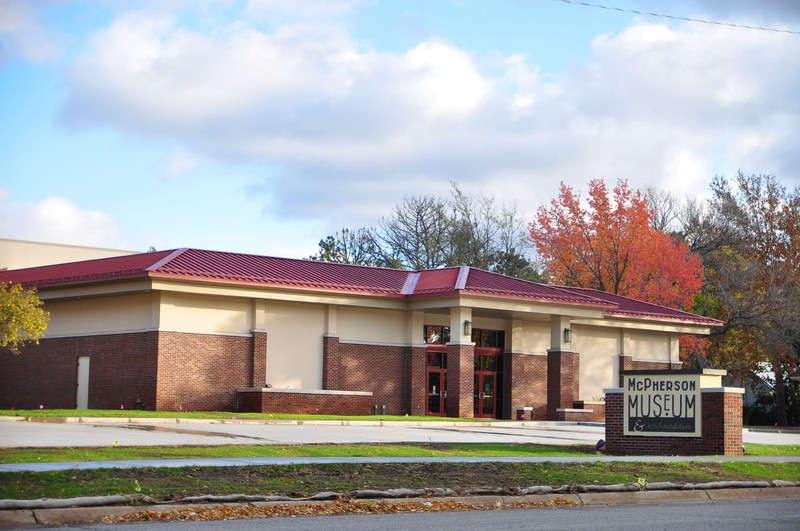 Some of the players who would join the Globe Refiners.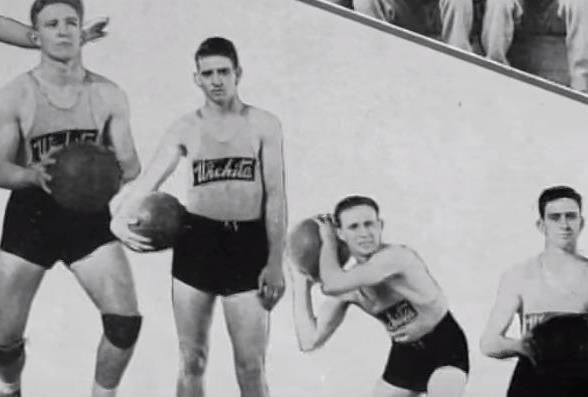 Backstory and Context
Before television ads, companies would often sponsor amateur basketball teams to drum up excitement for their products. When the Globe Oil & Refining Company built a refinery in McPherson in 1933, it founded a basketball team composed of local players. The Globe Refiners played against other teams in the Amateur Athletic Union (AAU), and players earned a steady wage in the Depression era.
After the Refiners' first season, coach Gene Johnson joined the team with big plans to recruit top players and lead them to success on the national level, which would provide exposure and good publicity for the Globe Oil & Refining Company and its parent company, Lario Oil & Gas. Johnson's plan worked, and the team won second place in the 1935 AAU National Tournament and then first place in 1936. Six team members went on to represent the United States at the 1936 Olympics, where the team won the first-ever gold medal in basketball.
The outbreak of World War II, however, spelled the end of the Globe Refiners' whirlwind success. The Olympics were not held again for 12 years, the players moved on to other jobs, and the dust settled. However, their story is still remembered and celebrated by the community.
The Refiners' story is not just a part of basketball history; it is inextricable from the economic, social, and political context of the 1930s, including of the effects of the Great Depression and World War II on McPherson, Kansas, and the United States as a whole. The basketball team spurred community members to take pride and engage in their community during a time of crisis, banding together instead of being split apart. The McPherson Museum & Arts Foundation tells this story and more in its gallery, exhibits, and archives.
Sources
https://www.humanitieskansas.org/get-involved/kansas-stories/people/oil-and-gold-the-mcpherson-globe-refiners-basketball-story
https://www.mcpcity.com/294/Globe-Refiners-Basketball
Image Sources
https://www.humanitieskansas.org/get-involved/kansas-stories/people/oil-and-gold-the-mcpherson-globe-refiners-basketball-story

Additional Information