Marshall County Historical Society
Introduction
Since 1989, this former West Virginia church mission has been operated as a local history museum by the Marshall County Historical Society. The museum includes exhibits drawn from their collection of local photographs, military artifacts and uniforms, antiques, and other items related to the history of the community that have been donated by local residents. Past Marshall County businesses are also represented with items from Marx Toys, the Moundsville Stamping Plant, and Fostoria, among others. The organization also operates a small local history and genealogy room that includes a collection of books on regional and West Virginia history, local newspapers and manuscripts, and Moundsville High School Yearbooks. The museum is staffed with volunteers, and while the organization has limited regular hours, these local residents are happy to accommodate requests for tours with advance notice.
Images
A refurbished carriage greets visitors in the main room.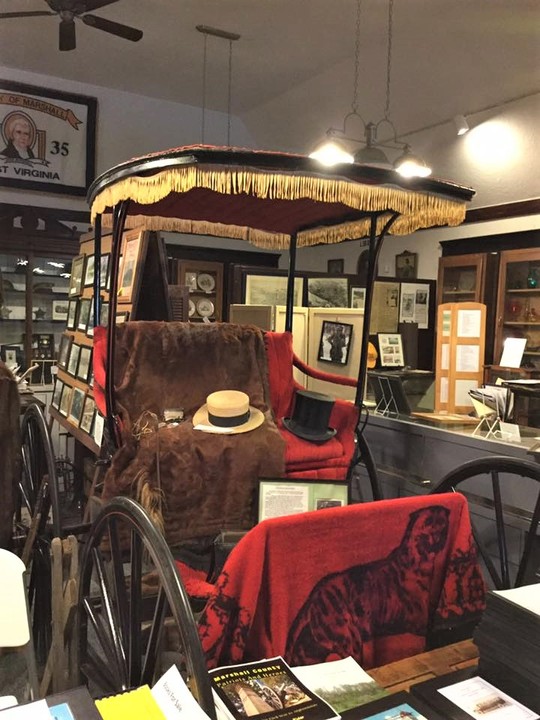 Antique agricultural tools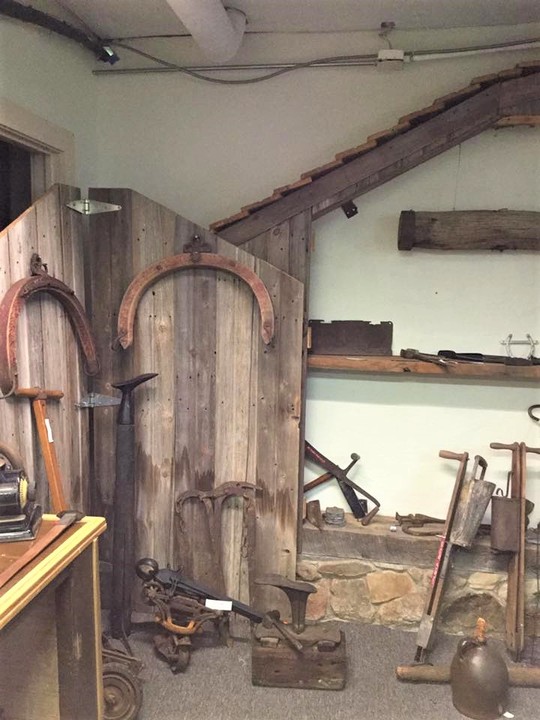 A genealogy room is available to visitors who wish to trace their Marshall County ancestry.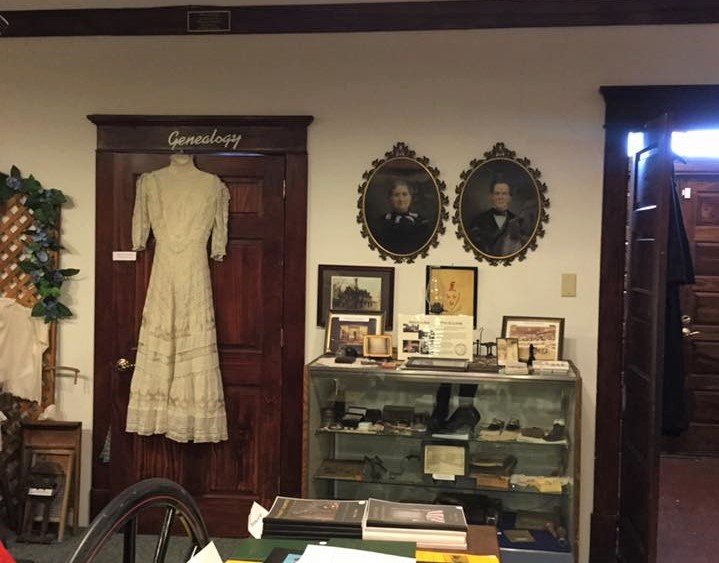 An industrial sewing machine and a bottler used by Gray's Dairy.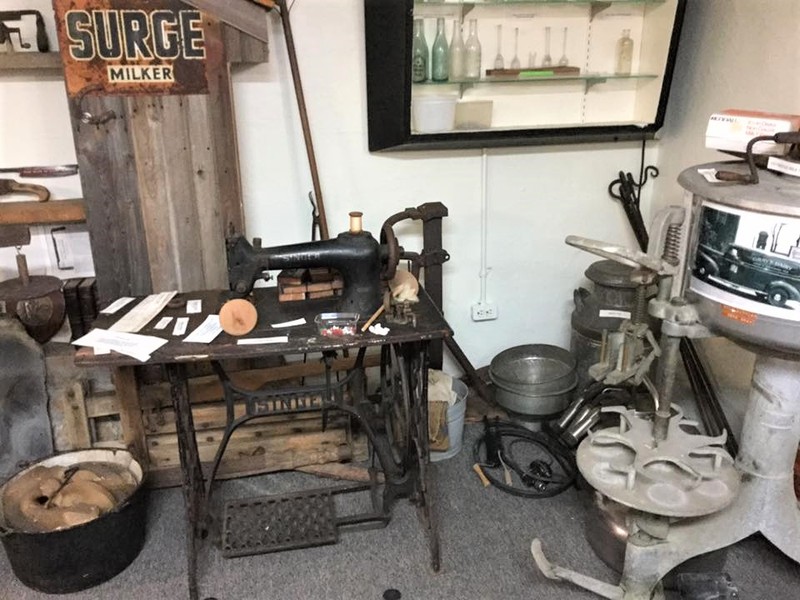 Old photographs from around Marshall County that once hung in Young's Cafeteria are now displayed at the museum.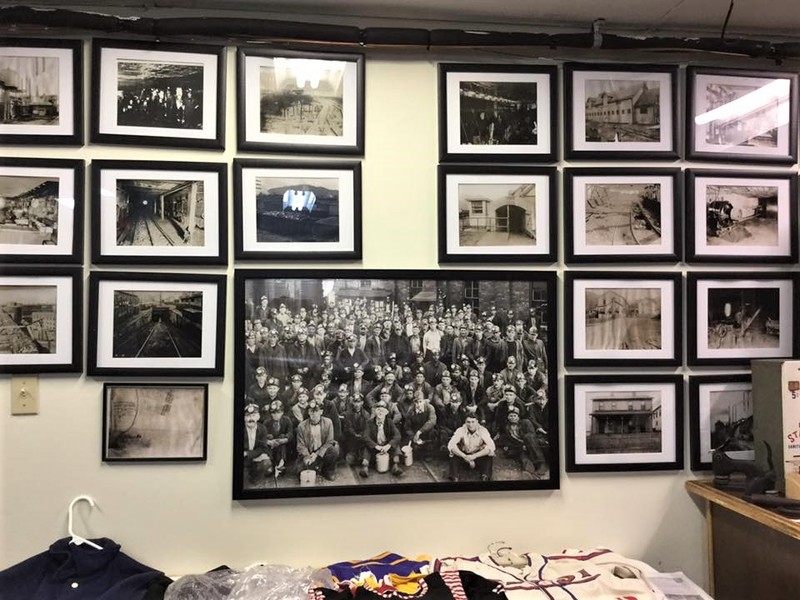 Antiques along with a military display that includes uniforms from various branches and time periods.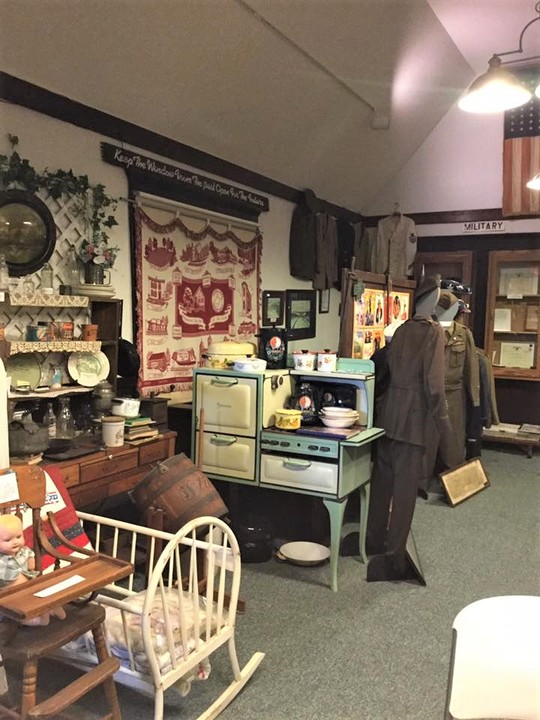 The piano that was once a part of the original Cockayne farmhouse. This was removed before the house near the present-day car wash in Glen Dale was torn down.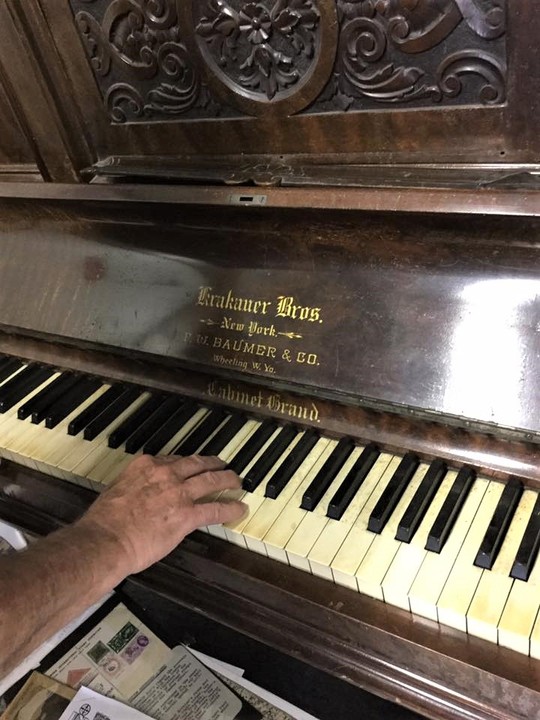 Backstory and Context
The building that houses the historical museum was built in the 1920s as a church mission. The decade of the 20s was part of the largest immigration period in the United States, and Moundsville had a growing immigrant population at that time as well. In response, the First Methodist Episcopal Church of Moundsville (now Simpson United Methodist Church) decided to build a mission church in the heart of Moundsville's immigrant population which was along the Ohio River in an area known as Spanish Row. The church served as a location for working-class immigrant families to worship as well as to connect them with available help in the area. It also served as a school for children who were struggling in public school due to their insufficient English language skills.

As fewer immigrants arrived in the area and future generations assimilated and intermarried, the need for the mission declined and many of the old family homes were torn down to make room for a widening of West Virginia Route. The former mission church was sold in the early 1970s to Bethel Christian Fellowship and served the community once again as a church for nearly two more decades. In 1989, the Moundsville Historical Society purchased the property and established the museum.
Sources
Gary Rider of Simpson United Methodist Church, interviewed by Susan Jones, June 21, 2018.
Nancy Murphy of Bethel Christian Fellowship, interviewed by Susan Jones, June 21, 2018.
Edmund Grose, Marshall County Historical Society volunteer, interviewed by Susan Jones, June 21, 2018.
Additional Information