The Grisell House Center for the Arts
Introduction
This cultural center is located in the former Elwood Grisell home which was built in 1936. The property was donated by Mr. Grisell's son, Sidney, to the Strand Preservation Society to support their efforts to create and maintain a cultural center for the citizens of Marshall County. In 2015, the house reopened as "The Grisell House Center for the Arts" and now offers art classes for both youth and adult, beginners and advanced. It also serves as a hospitality center for performers at the Strand Theater, displays the artwork of local artists, and is available as a rental space to local organizations looking for meeting rooms. The Center has a growing collection of pieces from artists with a tie to Marshall County, including acclaimed artist Joseph Hughes.
Images
The Grisell House from across 5th Street.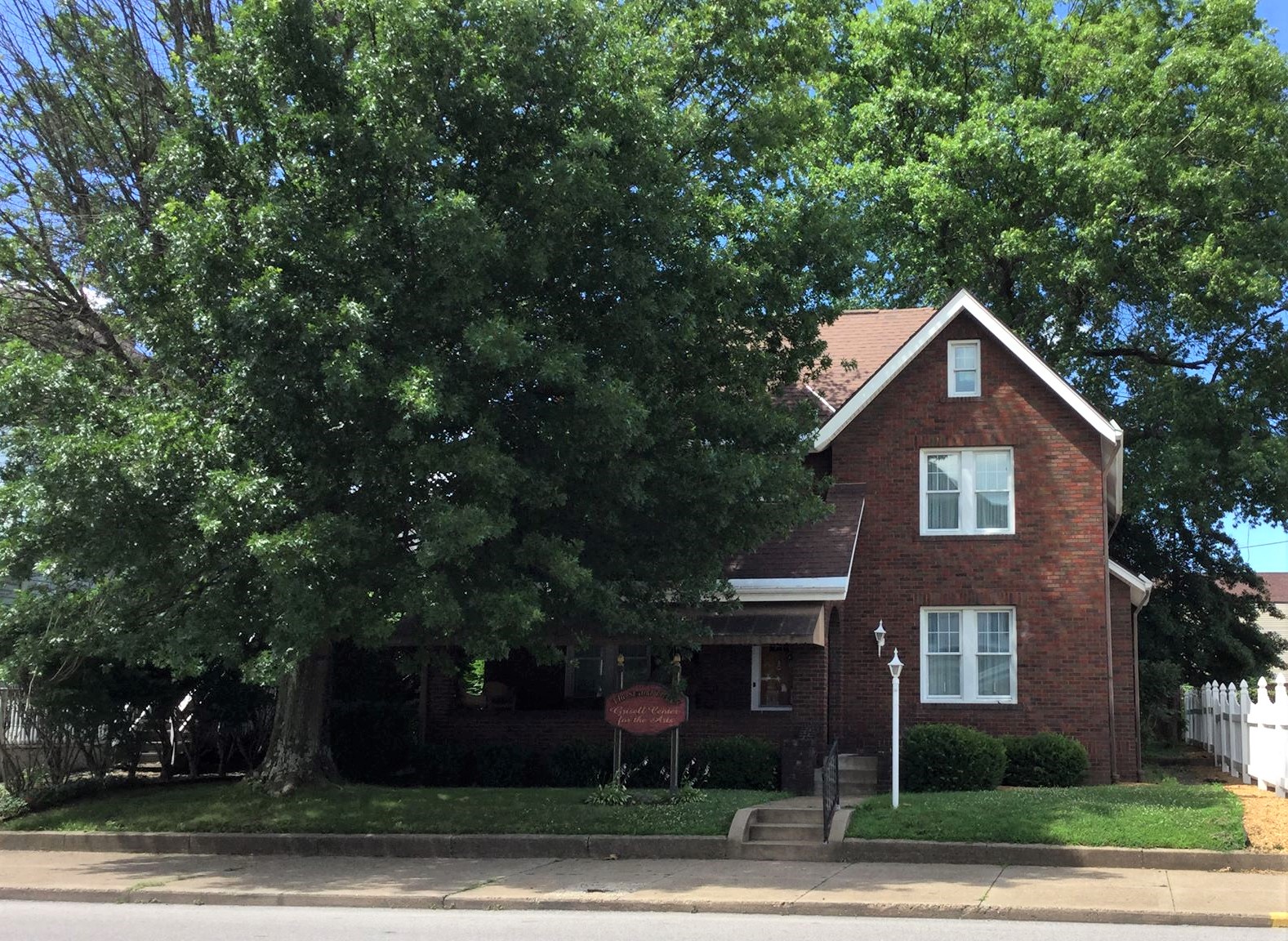 In the parlor, paintings using various mediums adorn the walls.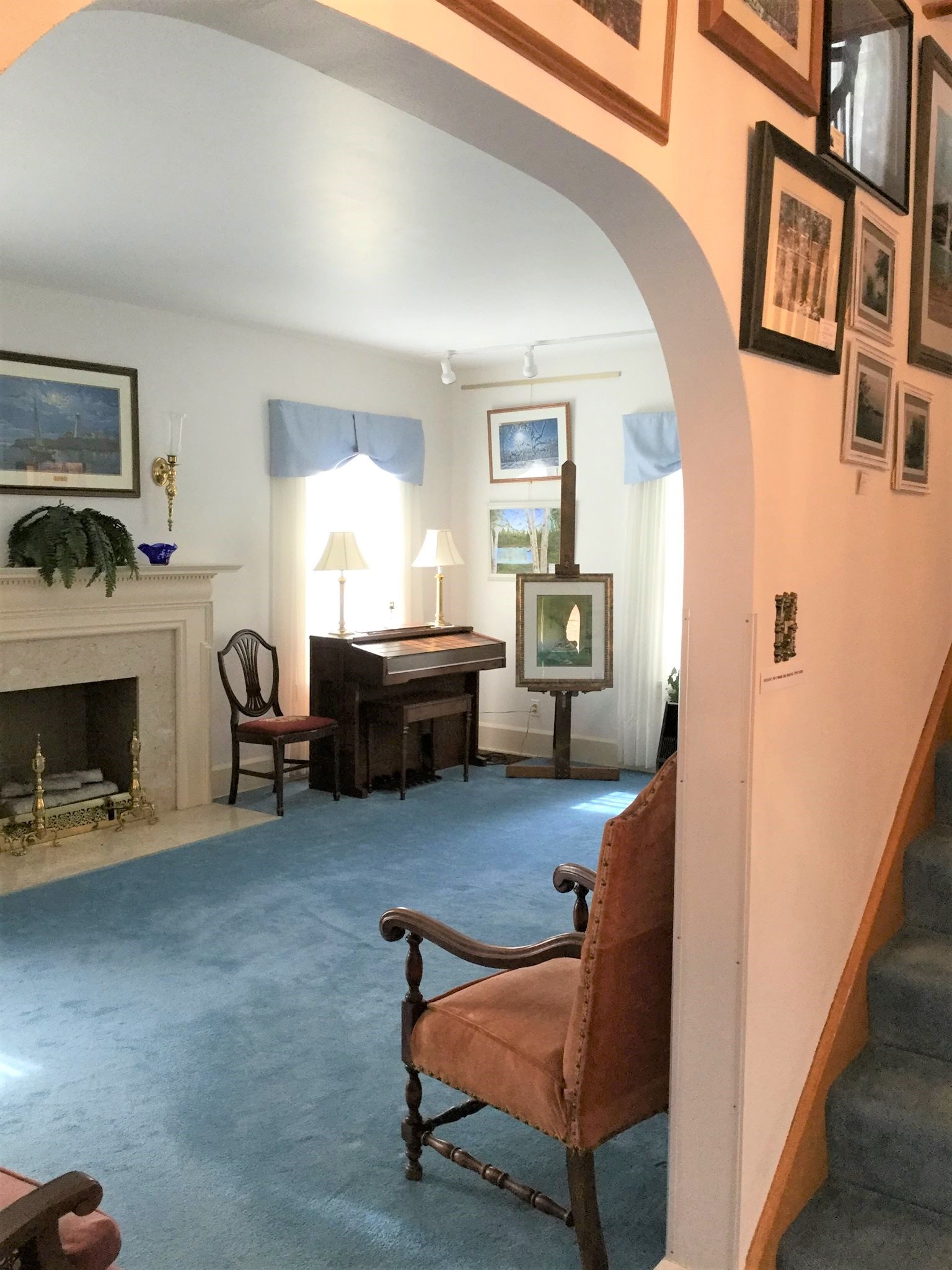 The work of local photographers lines the stairway.
Needlework is displayed in one of the upstairs rooms.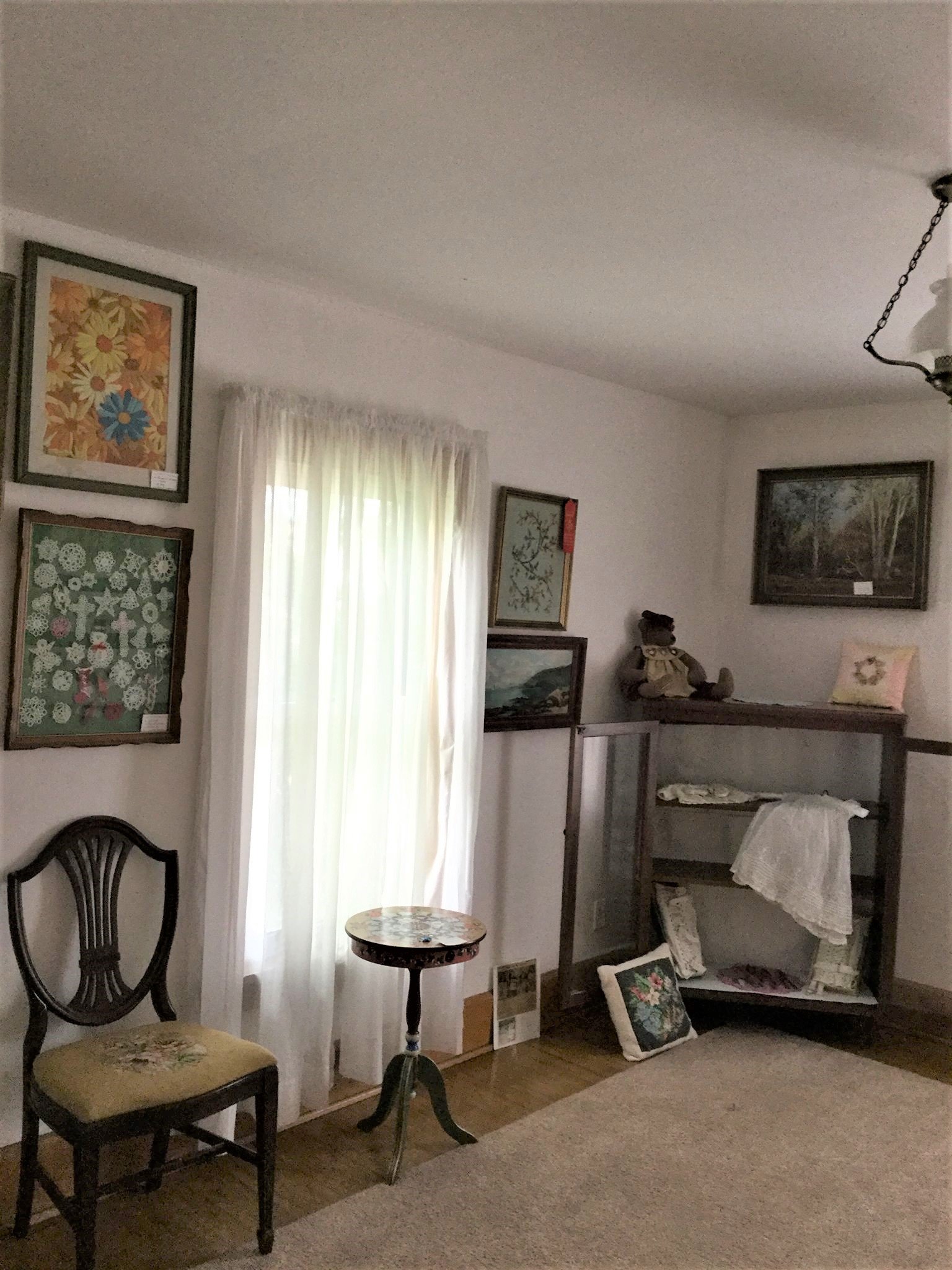 Work area for painting classes.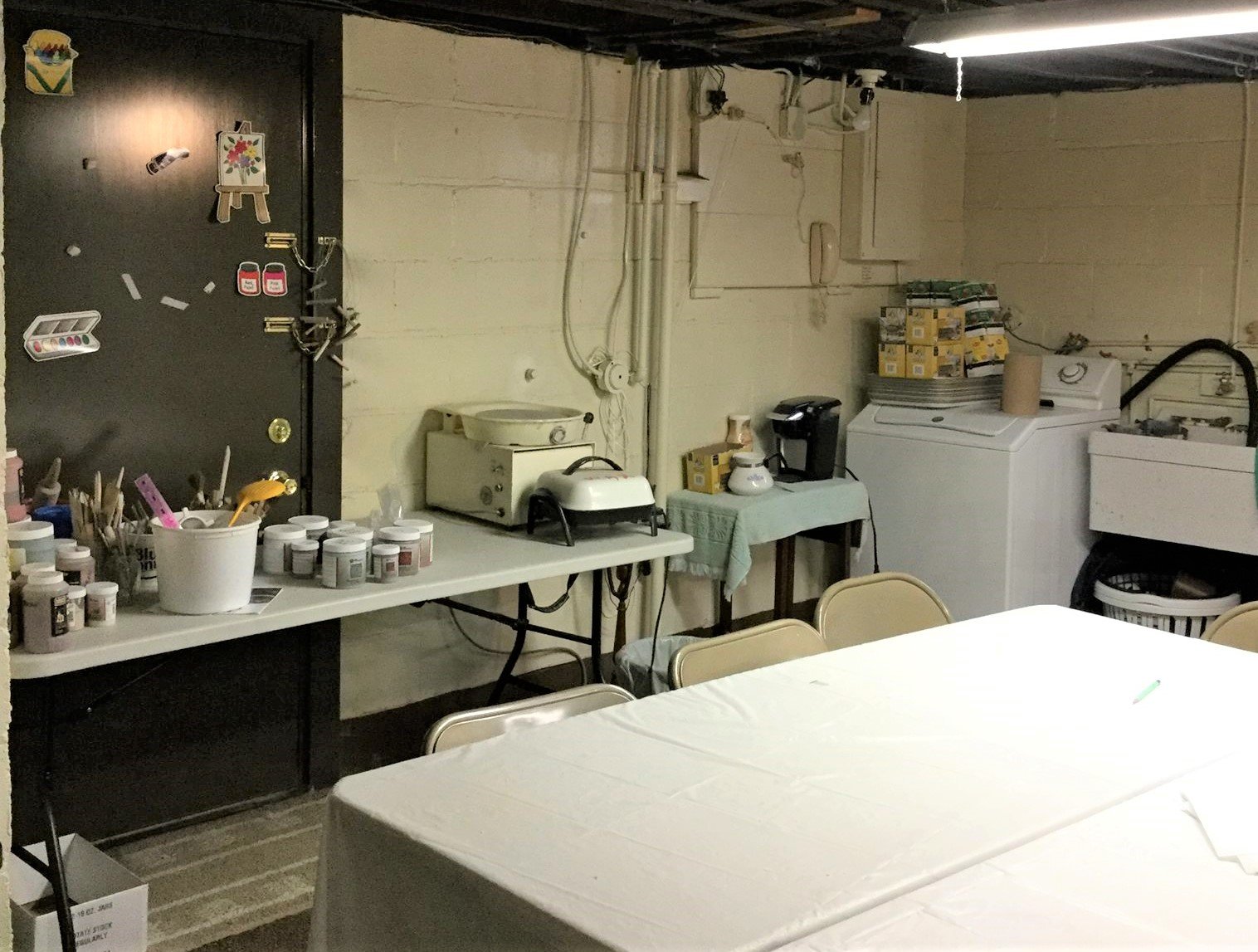 Clay and wheels ready for the pottery class.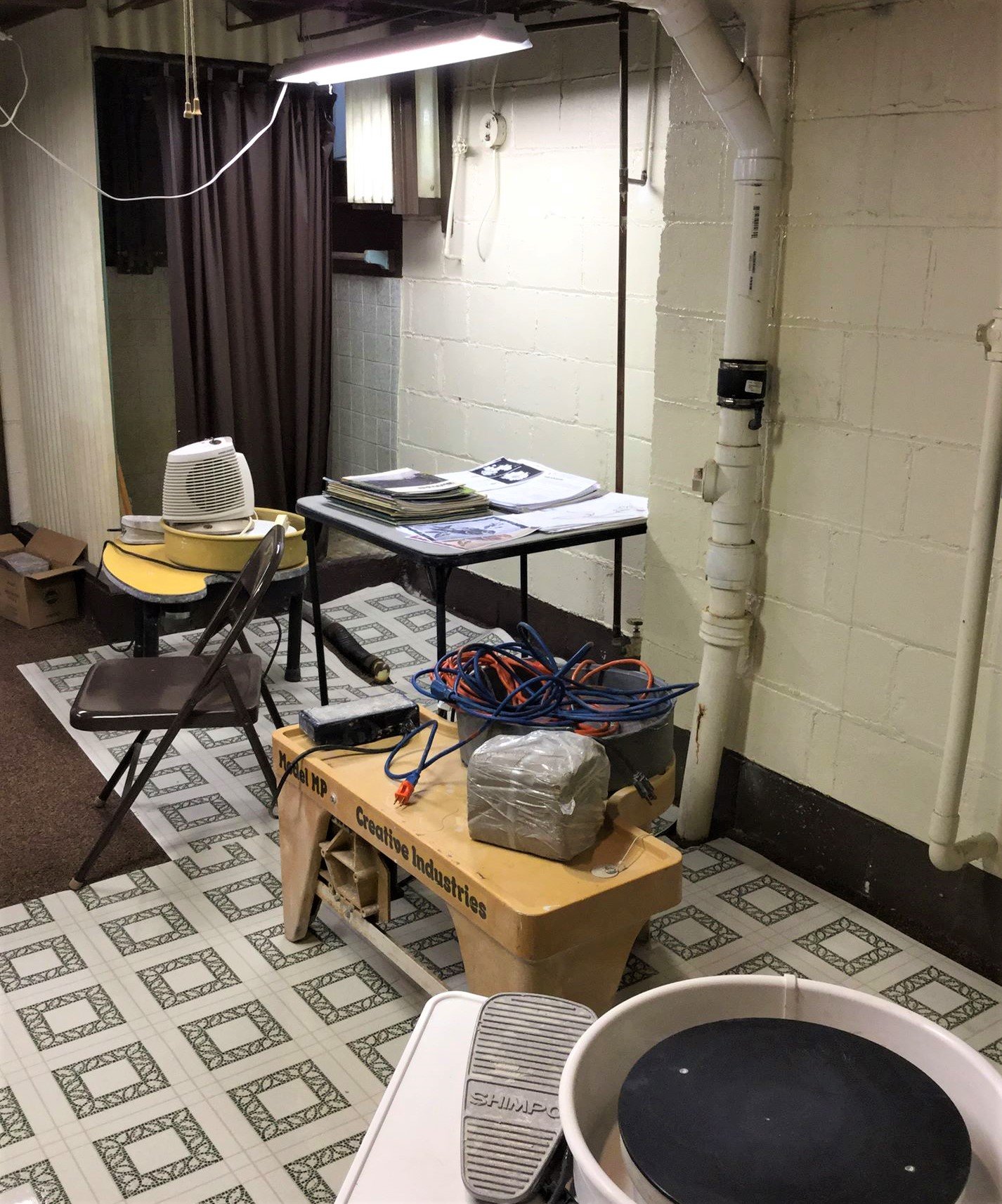 Backstory and Context
Classes available as of the summer of 2018 include pottery (Mondays, 5:00-7:00 pm) and watercolor painting (Tuesdays, 4:00-6:00 pm). There are two kilns onsite as well as four wheels. Other classes available upon request include pastels and beginning watercolor with additional classes being developed based on interest from the community. Current teachers are Gussie Smith (Watercolor) and Rosemary Benson (Pottery).
There are nearly 200 items on display by local artists and many of them are for sale. Mediums include pencil, ink, watercolor, oil, acrylic, photography, sculpture, glass, pottery, quilting and needlework. Local Marshall County school students have also had their art on display as part of special student art shows.
Featured pieces by Joseph Hughes include
Still Life, Bottles, Still Life Fruit
, and
Dawn Field.
Hughes has been celebrated as an artist who focuses on the image of color by representing it with shading and textures. In a 2002 article written by James Lavino, Hughes's artistry was described as this:
Each painting at first appears to be monochromatic, but as the viewer contemplates the painting further, the "single color" is revealed to contain a multitude of hues. Suddenly stark differences in color are visible, and it becomes clear that the apparently monochromatic image is in fact made up of many separate interweaving colors. As we can see in 1987/ III (DARK BLUE-VIOLET), the single color image projects the richness of its many complementary colors, much as a "green" water lily painting by Monet projects the richness of the distinct blues, violets, and yellows of which it is composed.


Mr. Hughes
was originally from Moundsville and now resides in San Francisco, California.

Sources
The Grisell House. The Strand Theater, Moundsville. . Accessed June 25, 2018. https://www.strandtheatrewv.com/grisell-house.

Interview of Linda Snider, Grisell Center Volunteer, by Susan R. Jones, June 25, 2018.
Additional Information