Liberty Hall Museum
Introduction
Liberty Hall Museum is a nationally-significant historic home dating back to the Colonial era. It was built in 1773 by William Livingston, one of the most important (and nationally-known) political figures in New Jersey. The Georgian-style home, which is a National Historic Landmark, is larger than it was initially but the original portion of the house still remains. William Livingston served as New Jersey governor from 1776-1790, which coincided with the Revolutionary War, and as such was often on the run from pursuing British forces. He also was a member of the 1st and 2nd Continental Congress and served as a brigadier general of the New Jersey militia during the war (both American and British forces heavily damaged his home). Several famous American figures of the period visited the home including George and Martha Washington, Lewis Morris (a signer of the Declaration of the Independence), and the Marquis de Lafayette (the French military officer who served on the side of the Americans in the war). Today, the home features period furniture, clothing, paintings, historical artifacts, books, and other items such as an invitation to Abraham Lincoln's inauguration.
Images
Liberty Hall Museum was originally built in 1773 by William Livingston, who served as governor of New Jersey between 1776-1790 and was one of the country's prominent political figures during the Revolutionary War.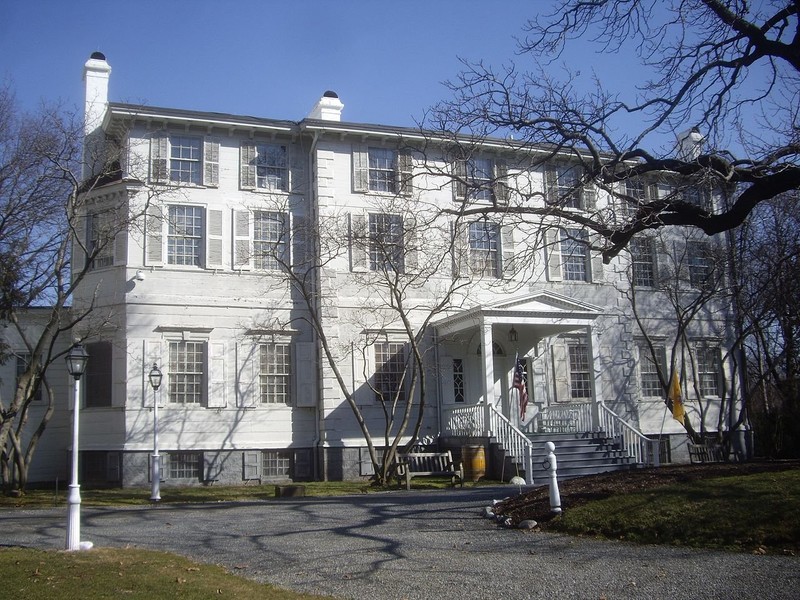 Backstory and Context
William Livingston was born in Albany, New York in 1723. He studied law at Yale and graduated in 1741 and passed the bar in 1748. Livingston, who was now considered an aristocrat, developed liberal views and as such was highly critical of conservatives and established institutions. He was particularly scornful of Anglicans, whom he thought were trying to start a movement to unify church and state, and Parliamentarians (i.e., those supporting British interference in Colonial affairs). He spent 11 years in New York politics, before deciding he had enough and built Liberty Hall for him and his wife and three children.

John Kean, the nephew of William's wife, Susannah, inherited Liberty Hall in 1833. Kean, who was a successful investor in various enterprises such as banks and railroads, expanded the house to the size it is today. He and his wife had 11 children (nine survived to adulthood). Two sons became politicians; one served in the House of Representatives and the Senate and the other in the Senate.
Sources
"History." Liberty Hall Museum. Accessed June 24, 2018. http://kean.edu/libertyhall/about/history.

Snell, Charles. "Governor William Livingston House, 'Liberty Hall'." National Park Service - National Register of Historic Places Nomination Form. November 28, 1972. https://npgallery.nps.gov/GetAsset/1f110d87-0b27-4c96-ad5d-f066d52f946a.

Photo: Wikimedia Commons
Additional Information