707 Building
Introduction
The current 707 building—originally called the Old Line Life building—located on 11th street and Wisconsin, has had a long and complex history. For decades, the building was privately owned, and remained the only space around the campus area that was not owned by the University. However, in 1999, the facility was purchased and became a part of the University.
Images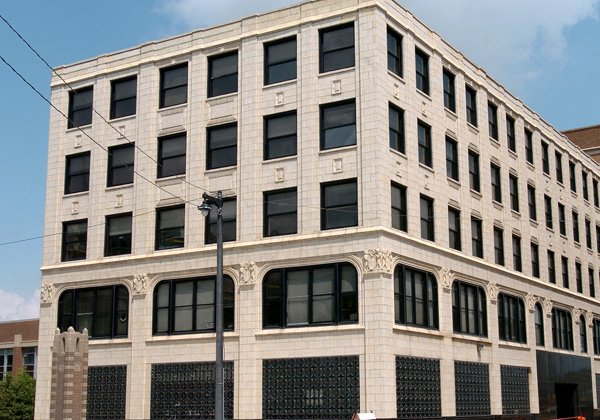 Backstory and Context
The Old Line building was built by the Old Line Life Insurance Company of America. The five-story, 52,000 square feet facility was built was built in the late 1920s. The building operated as the home office for the Old Line Life. Over the years, the building saw the neighboring university evolve into its modern state. Eventually, all the property around it came under the ownership of the University, until it became an island on campus bordered by Cobeen and Carpenter Halls. In 1997, the Old Line Life Company moved its headquarters to Walkers Point, and transferred ownership to American General—another insurance company. American General held onto the building for two years, then sold the building to the university at a large discount.

Once the University took ownership of the facility, they changed the name to "The 707 building" to reflect its address (707 N.11th Street). 707 has been used for a multitude of purposes. It has been home to the College of Professional studies, Air Force Reserve Officer Training Corps, Service Learning Program, and even health facilities for athletes and students. Most prominently however, it has recently been the focal point for the University's entrepreneurship initiatives. The building is home to a startup hub where student run businesses can utilize the space for meeting and operating. Furthermore, it has hosted community events to highlight student run business and startups. In 2007, 11th Street was rerouted to make space for a pedestrian mall between the 707 building, Carpenter Hall, and Cobeen Hall.
Sources
Marquette Tribune. August 31, 1999. Marquette University Archives.
Marquette Tribune. January 18, 2000. Marquette University Archives.