Racial Integration at Clearview Golf Club
Introduction
The only course designed, built, owned, and operated by an African American, Clearview was named a National Historic Site by the U.S. Department of the Interior in 2001.
Images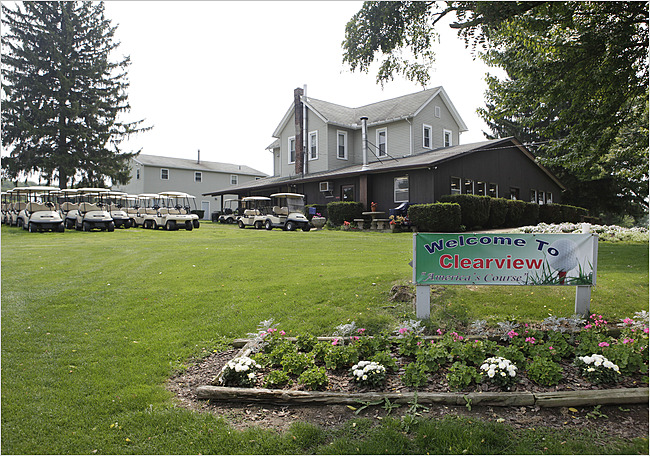 Backstory and Context
Clearview Golf Club opened in 1948 and was the first integrated golf course. Because of racial segregation, African American golfers were banned from public, all-white courses. Bill Powell was a great golfer and he set out to create a golf course that welcomed everyone. After being denied a bank loan, Powell sought funding from two African American doctors as well as his own brother. With funds secured, Bill Powell was able to purchase a 78 acre dairy farm in East Canton, OH.

Powell and his wife did most of the landscaping and manual labor themselves. When the Clearview Golf Club first opened in 1948 it was a 9 hole course. In 1978, Powell added an additional 9 holes to his course. In 2001, Clearview Golf Club was designated a National Historic Site. This course is especially important in African American history because the PGA's "Caucasian only clause" was not lifted until 1961. Bill Powell was the first African American to design, build, and own a professional golf course in the United States. He was often heard saying "the only color that matters is the color of the greens."

Sources
http://www.clearview-gc.com/history.htm http://www.nytimes.com/2009/08/09/sports/golf/09powell.html?_r=2&scp=1&sq=bill%20powell&st=cse&
Additional Information