The Battle of Raymond
Introduction
The Battle of Raymond was fought on May 12, 1863, during the Vicksburg Campaign as part of the American Civil War. Fought between Union Major Ulysses S. Grant and Confederate Lieutenant General John Pemberton, mistaken intelligence led to the Union's eventual win at Raymond. With 10,000 Union soldiers against 3,000 Confederates, the Confederate soldiers eventually retreated, despite inexperienced command on the Union side. Both sides, however, ended with around 500 casualties.
Images
Map of Battle of Raymond, Mississippi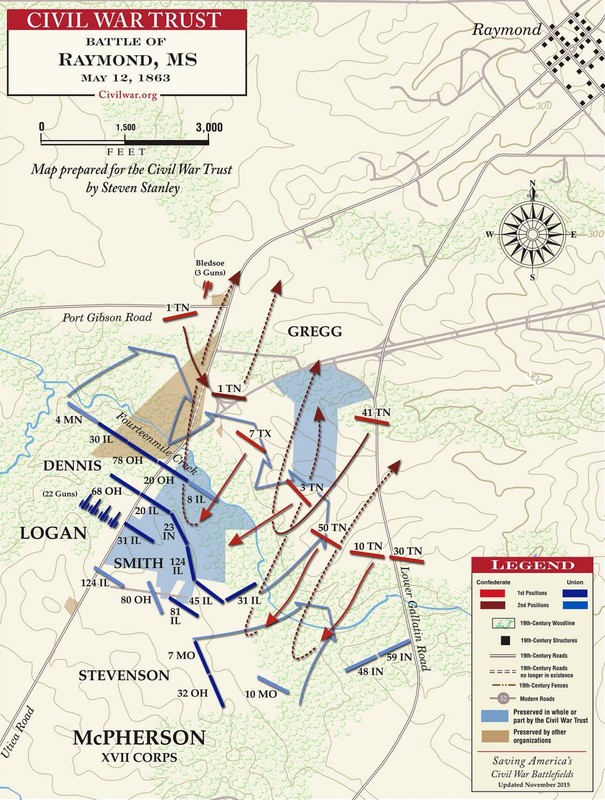 Major General James Birdseye McPherson of the Union Army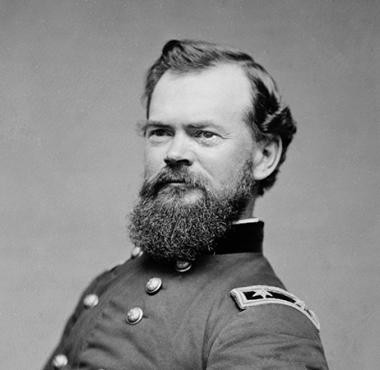 Brigadier General John Gregg of the Confederate Army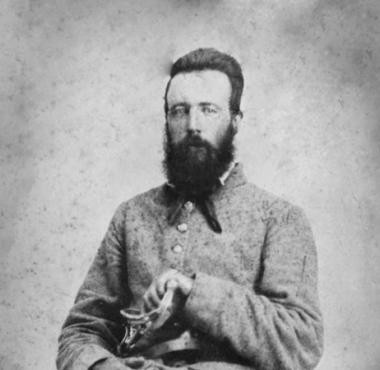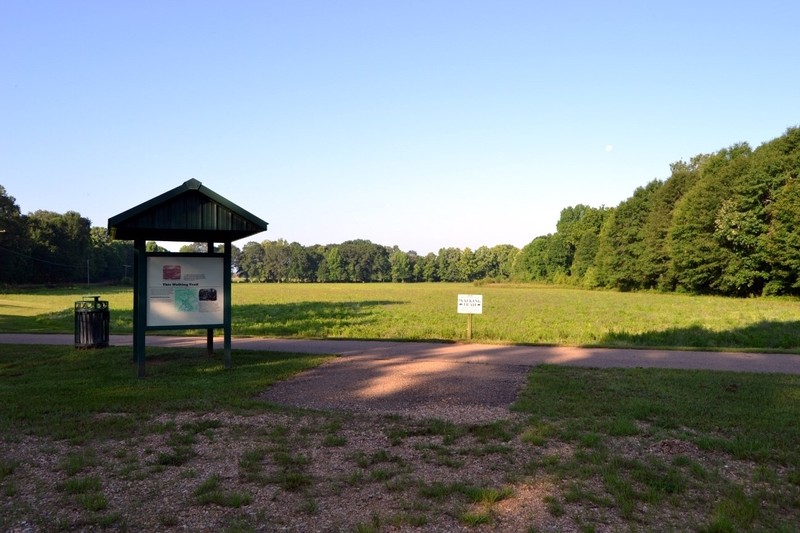 Historical marker for the Battle of Raymond, dedicated in 1971.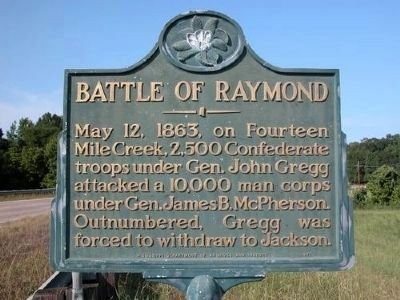 Backstory and Context
The Battle of Raymond officially began on the morning of May 12, 1863, however, a number of smaller skirmishes leading up to Raymond were part of a larger Vicksburg Campaign for control of territory surrounding the Mississippi River. The Vicksburg Campaign began in 1862, not ending until Confederate surrender July 4, 1863. At the time, the Mississippi River was extremely important territory for several reasons; it was a crucial economic feature, and Confederate forces had the river closed to navigation. For the Union army, gaining control of the waterway would not only allow agricultural produce of the Northwest to reach elsewhere, but it would split the South in two, severing a Confederate supply line. The river was guarded by Confederate forces at Warrenton, Grand Gulf, and Port Hudson, and in 1862, members of President Abraham Lincoln's cabinet were calling for the removal of Union Major General Ulysses S. Grant for not securing the area.
In 1863, Grant made the decision to order 20 divisions of men from their base at Milliken's Bend, Louisiana, to Hard Times. The movement involved around 41,000 men, headed by Major General John McClernand's XIII Corps, Major General William T. Sherman's XV Corps, and Major General James Birdseye McPherson's XVII Corps, with McClernand on the advance, followed by McPherson, then Sherman. The 60-mile march to Hard Times began in March and lasted nearly one month, with troops battling in minor fights with Trans-Mississippi cavalry and a Confederate Missouri infantry led by Captain Francis M. Cockrell. The Union Navy's ironclads suffered few losses as they made their way through Vicksburg and Warrenton to meet the army. However, when Flag Officer David Dixon Porter's ironclads and Grand Gulf drove the army back, the Union had to alter their crossing site to cross from DeShroon's Landing to Bruinsburg, which was midway between Grand Gulf and Rodney, Mississippi.
When McClernand's corps crossed the Mississippi River on April 30, it was the largest water landing in American history at the time. They were soon followed by McPherson and his men. McClernand then headed west and defeated Brigadier General John S. Bowen on May 1, which opened a road for the invading Federal (Union) army. Grant rode to the now-abandoned Grand Gulf to contact Union General-in-Chief Henry W. Halleck, but since word of his campaigning with 15,000 men would not arrive for several weeks, he changed tactics, moving the army inland while sending supply wagons to Grand Gulf via the roads his men had built along the way. On May 5, McPherson indicated Confederate Lieutenant General John C. Pemberton, who assumed command of the Department of Mississippi in October of 1862, had forces north of the Big Black River.
Grant suspected Pemberton of also amassing troops at the state capitol in Jackson. McClernand and McPherson's troops were sent to Utica, while Sherman's corps finished crossing the river and marched to Hankinson's Ferry. By May 11, Sherman had pushed ahead of McClernand at Cayuga, then both split at Auburn, with McClernand's corps heading along the Big Black River to Edward's Station while Sherman went toward Jackson. McPherson, however, was inexperienced, and as such, Grant moved him from Utica toward Raymond in the position of the right flank to avoid Pemberton's men. Yet, Pemberton lacked cavalry and civilian scouts and, therefore, was unable to track Grant's movements. He sent a division to Edward's Station and a small brigade led by Brigadier General John Gregg from Jackson to Raymond, where the battle occurred.
Pemberton sent an order to Colonel William Wirt Adams directing him to send cavalry to Gregg in Raymond, but Adams misinterpreted the message. Instead of sending his full regiment, Gregg was left with only five cavalrymen and his unit of 40 Mississippi state troops. By the time Adams discovered his error and sent 50 riders Gregg's way, they had run into Sherman's corps and had to ride around its active pickets, arriving too late to be deployed before the battle. On the morning of May 12, the battle officially began, with both sides operating with a lack of knowledge. The night prior, Grant had ordered McPherson to Raymond to obtain rations. Gregg thought he was fighting a single brigade when he was awakened with news of Federal troops coming up Utica Road, which he planned to attack and capture.
When the fighting began around 10 a.m., an inexperienced McPherson judged Gregg's men to be at a capacity of around 4,000-5,000 soldiers. This was a high overestimation, as McPherson was operating on the belief that Gregg would not attack if he was severely outnumbered. Gregg, of course, did not know he was outnumbered 3,000 to 10,000. He was eventually fighting with two guns against 22 fieldpieces on the Union side. After nearly six hours of battle and Confederate soldiers retreating, McPherson reported 442 men killed, wounded, or missing. He estimated Gregg's casualties at over 800, but Gregg reported 514 killed, wounded, or missing.
Grant eventually took the city of Jackson. With help from his men, a division occupied Raymond, and Grant was victorious in his Vicksburg Campaign. The historical marker for the Battle of Raymond now sits on State Highway 18 in Hinds County, Mississippi.
Sources
"Battle of Raymond." National Park Service. Accessed June 21, 2018. https://www.nps.gov/vick/learn/historyculture/raymond.htm.
Battle of Raymond. Wikipedia. . Accessed February 03, 2019. https://en.m.wikipedia.org/wiki/Battle_of_Raymond.
Battle of Raymond, Historical Marker Database. Accessed September 4th 2020. https://www.hmdb.org/m.asp?m=26145.
Gabel, Christopher R.. Staff Ride Handbook for the Vicksburg Campaign December 1862-July 1863, Army Press. Accessed September 4th 2020. https://www.armyupress.army.mil/Portals/7/educational-services/staff-rides/StaffRideHB_Vicksburg.pdf.
Goodman Jr., Al. The Battle of Raymond, American Battlefield Trust. Accessed September 4th 2020. https://www.battlefields.org/learn/articles/battle-raymond.
Raymond, American Battlefield Trust. Accessed September 4th 2020. https://www.battlefields.org/learn/civil-war/battles/raymond.
Image Sources
Library of Congress

Library of Congress

Photo by Karl Stelly, Historical Marker Database

Additional Information