Battersea Interior: West Hyphen & Pavilion
Introduction
Evidence suggests that the west side of the villa was used as a private quarters and service area because of its lacking embellishment. In fact it was left without interior finish or plastered walls, which further hints at its original purpose. The west hyphen was initially divided into a smaller chamber and a hallway, possibly allowing slaves to get from the west pavilion to the main part of the house. May took out the dividing wall in the west hyphen, making one large room and finished the west pavilion, adding plaster to the walls and a second floor by lowering the ceiling joists. In the 20th century the west pavilion became a kitchen.
Images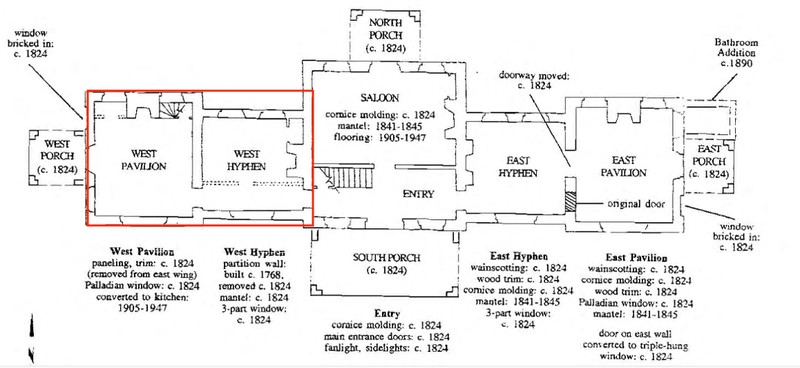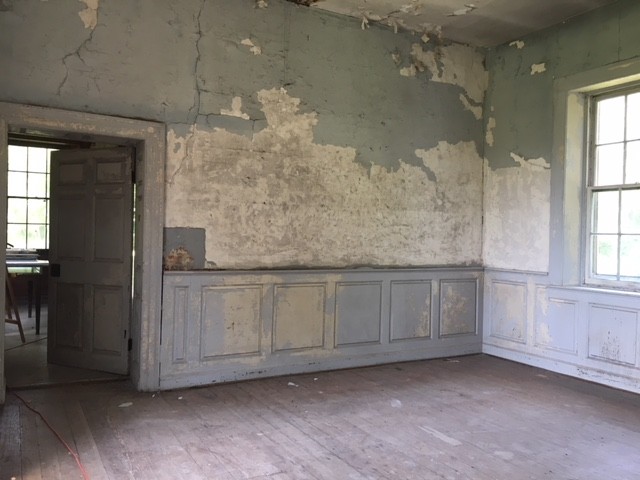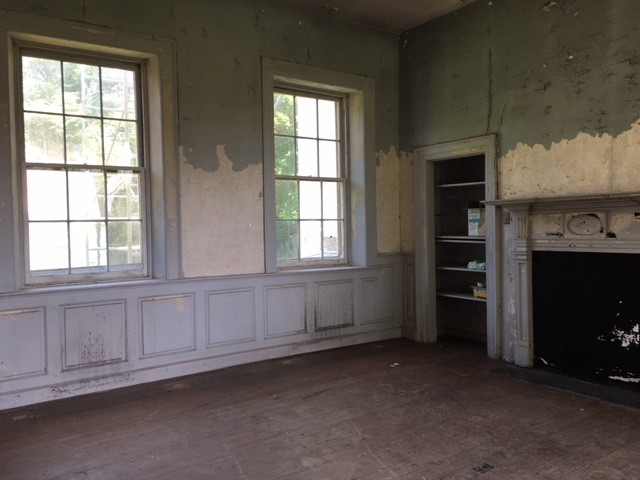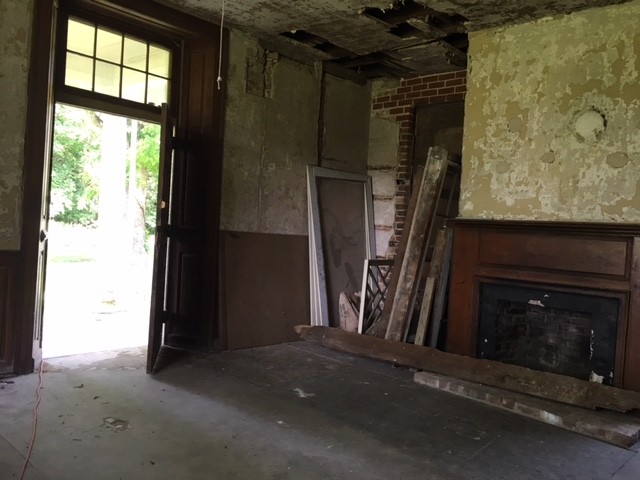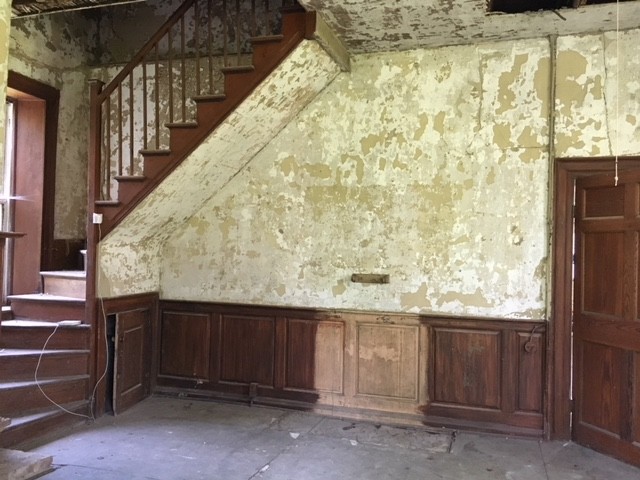 Sources
Graham, W., & Wegner, M. R. (1988). Battersea: A Historical and Architectural Study. Prepared for the Friends of Battersea Committee.
Battersea. Virginia Department of Historic Resources. September 14, 2006. Accessed May 30, 2018. http://www.dhr.Virginia.gov/registers/Cities/Petersburg/123-0059_Battersea_2006_NR_final.pdf.
Additional Information