Kingwood National Bank
Introduction
The Kingwood National Bank building, built in 1908, stands on the northeast corner of Main and Price Streets. This is a fine two-story, Romanesque Style structure with rusticated ashlar stone facades. The building currently houses the law offices of Virginia Hopkins.
Images
View from southwest to northeast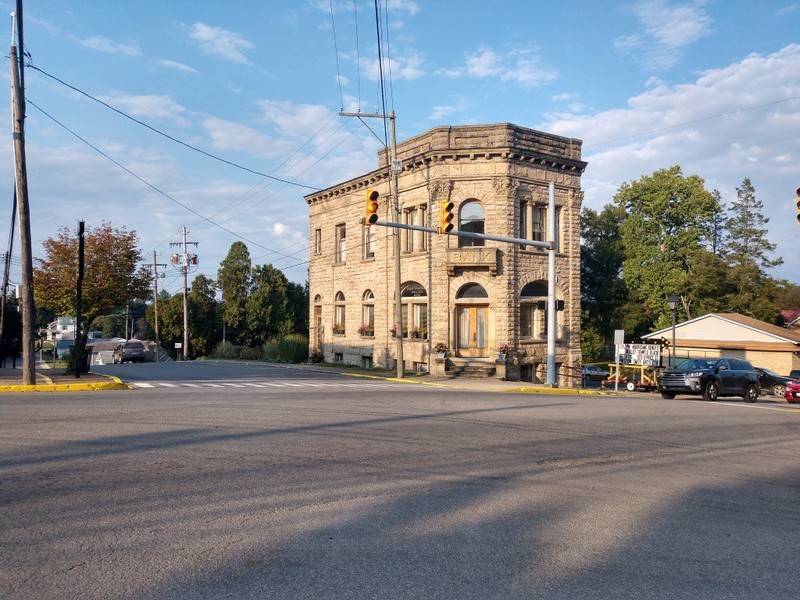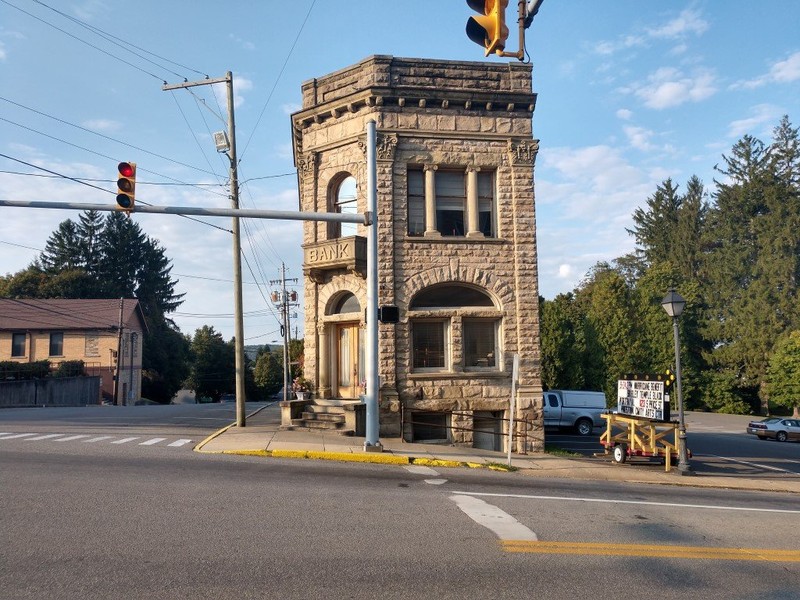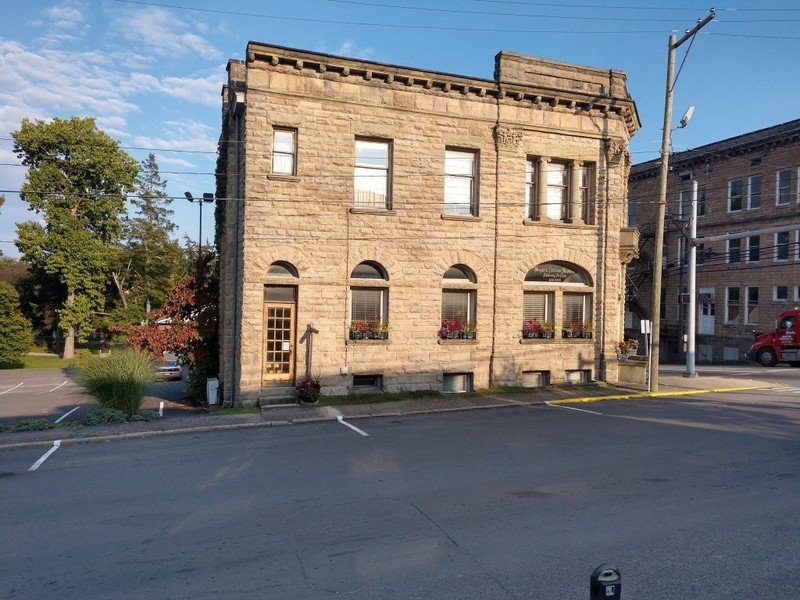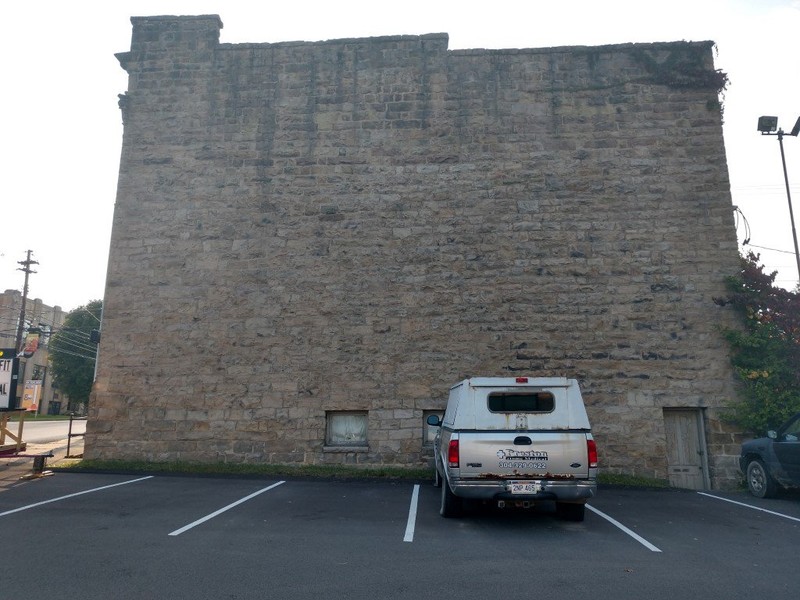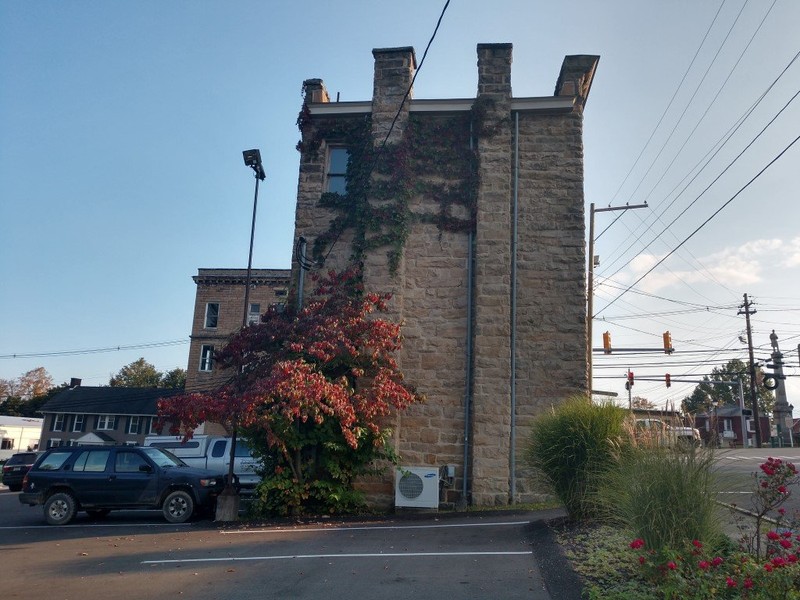 Backstory and Context
The stone was quarried at nearby Zeverly (Pleasantdale). The more prominent features include the second floor balcony/porch above the corner entrance door, which is carved from stone as well. There are square pilasters that have ornately carved Corinthian composite capitals. On the west and south elevations, second floor, there is a bank of three windows separated by stone columnn mullions with carved capitals. The main cornice of the building is a simple but massive affair with curved brackets. The construction cost was $15,000.00. The bank closed in June 1931.
Sources
Ward, Bryan. Kingwood Preservation Plan. Morgantown, WV. West Virginia University, 1997. This book was produced by the Eberly College of Arts and Sciences, Institute for the History of Technology and Industrial Archaeology at West Virginia University for Main Street Kingwood. Printed in the United States of America Copyright 1997 Main Street Kingwood. All rights reserved. Cover illustration by Paul Boxley and cover photograph courtesy of W.G. (Bill) Williams. Main Street Kingwood, 101 East Main St., P.O. Box 357, Kingwood, WV 26537