Christian Church (South Point)
Introduction
Christians from South Point and the nearby village of Chesapeake founded the Christian Church in 1962. Professor John E. Eggleton of the Kentucky Christian College served as pastor on the weekends while keeping his regular job during the week. The church was formalized in January 1963, and later that year, William Moore took over as pastor. The church rented the former First Church of the Nazarene on Third Street until they built their own on Sixth Street and Park Avenue. The land was purchased in 1964, but construction did not begin until 1966. In 1968, the church bought two adjoining lots for future expansion. The new sanctuary was finally used for service beginning in 1978. During the 1980s, the Christian Church built a picnic shelter, paved the parking lot, and carpeted the front porch.
Images
The Christian Church in South Point today.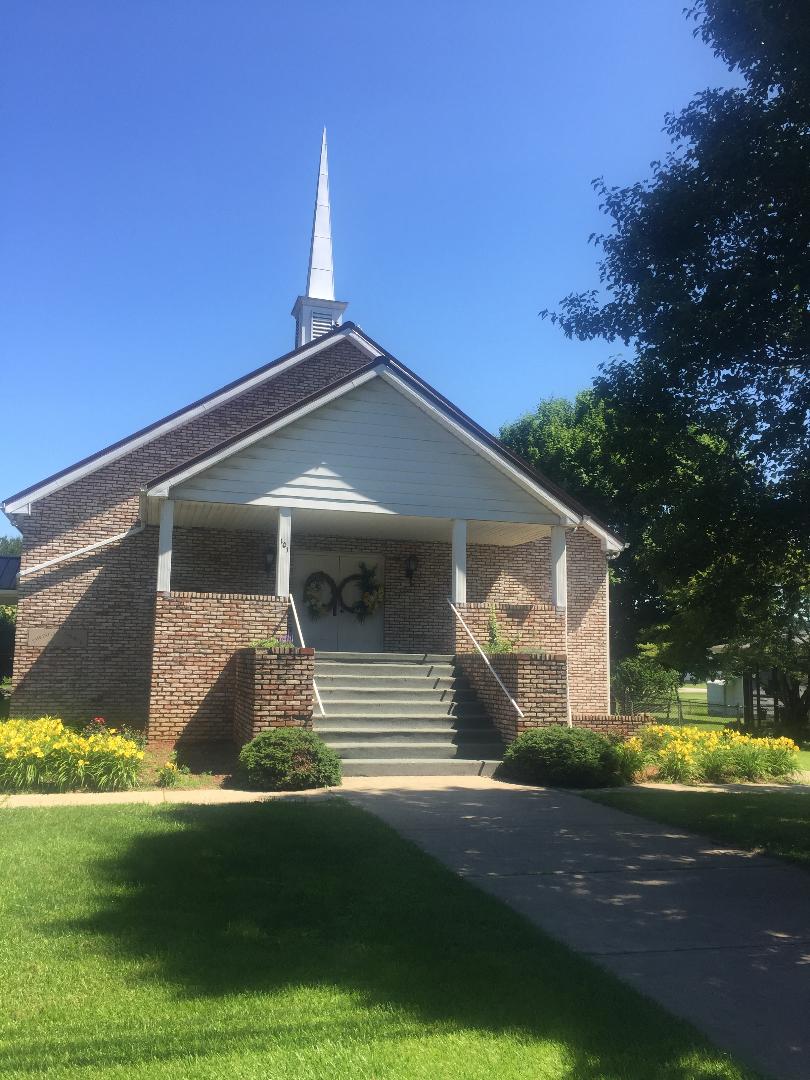 Sources
Ferguson, Art. The History of South Point Village. South Point, Ohio. The South Point Centennial Committee, 1988.