COMO Metropolitan Miami Beach (Formerly Traymore Hotel)
Introduction
Located on Collins Avenue and 24th Street between the Intracoastal Waterway and the Atlantic Ocean, the original Traymore Hotel building was finished in 1939. It reopened in 2014 as the COMO Metropolitan Miami Beach after it was foreclosed and underwent renovation. The street was named for John Collins, the developer who built the first bridge connecting the strip to the mainland in 1913. The building is located just one mile from the historic Art Deco District.
Images
Credit: COMO Metropolitan Miami Beach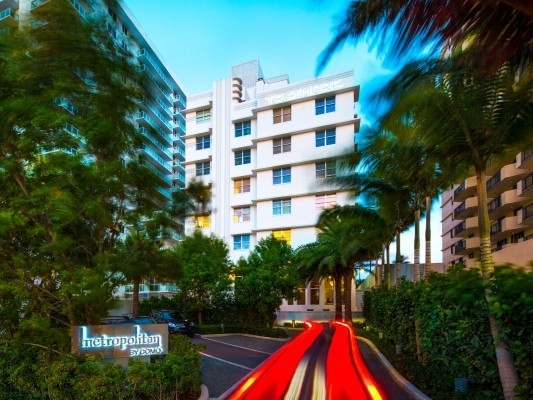 View of the Traymore hotel c 1991. Credit: State Archives of Florida, Florida Memory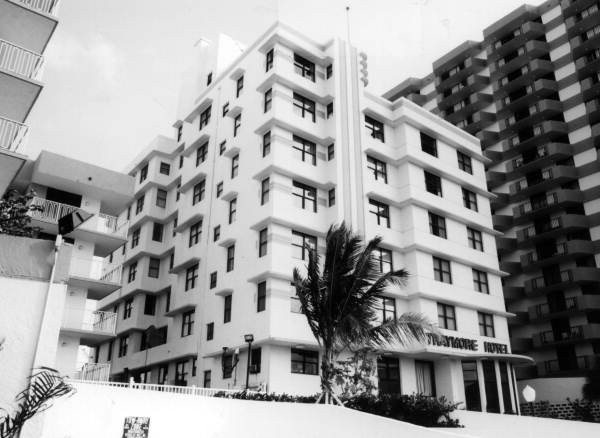 Traymore Hotel vintage postcard. Credit: CardCow Vintage Postcards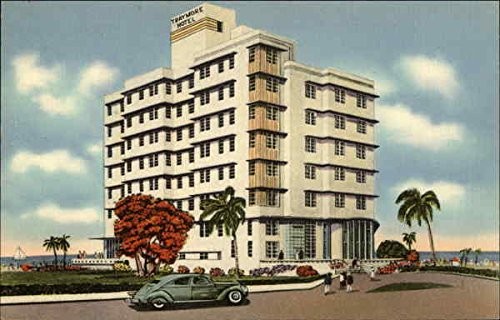 Traymore Hotel Miami Beach Florida Vintage Travel Brochure Circa 1950s.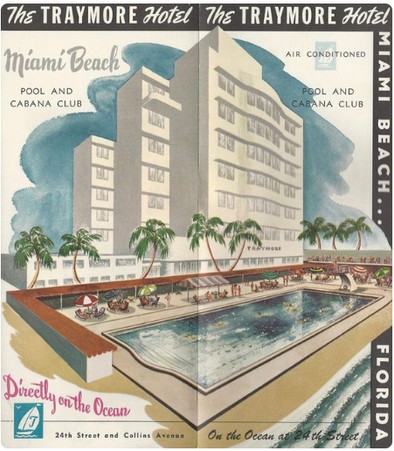 Traymore & Wofford Hotel, Miami Beach, Florida c. 1940s.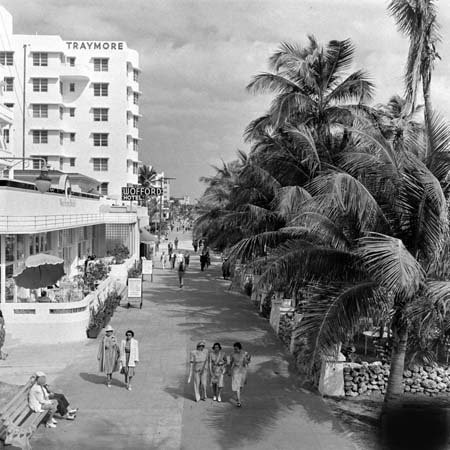 View of the Traymore hotel - Miami Beach, Florida. 1992. Black & white photograph, 3 x 5 in. State Archives of Florida, Florida Memory.
Backstory and Context
The 91-unit hotel was built in 1939 and is the oldest surviving building on the block. It was designed by architect Albert Anis (1889–1964) whom was known for his Art Deco architecture. He was one of a group of American-born architects working in Miami Beach "who synthesized the austere architectural principles of the International Style architecture with their own brand of modernism which embraced the ornamentation and exotic lure of the tropical". Anis designed 11 buildings, including the Promenade, Mantell Plaza, Copley Plaza, and Westover Arms.
The Surfside-Traymore was opened in the Spring of 1945, to provide quarters for more than 400 enlisted and officer personnel awaiting separation from service. It was utilized as a hospital during WWII, and was designated a historic landmark by The Miami Design Preservation League. That designation carries with it the requirement that the building's original façade, ground floor tiling and Art Deco architectural accents surrounding the building's exterior remain in their original form. In December of 1945, just a few streets up, the Pancoast was the last of the military hotels to be returned to civilian use.
Miami played an important role in World War II when many of its recreational buildings were put to more serious work by the military. Miami was a base for the US Navy's fight against German U boats, and many military schools, supply stations, and communications facilities were established here. The authorities converted hotels to barracks, cinemas to classrooms, and beaches and golf courses to training grounds.
The hotel was renovated in 1990 and went out of service in 2006-07, was "torn apart," and was never put back together. The new hotel front opened in early 2014 after it foreclosed in 2010. The former Traymore Hotel became the first U.S. property for COMO Hotels and Resorts and the interior reimagined by Italian designer Paola Navone as the 74-room COMO Metropolitan Miami Beach. Navone has been at the forefront of world-class interiors for over 30 years.
The present hotel in the historic building has a restaurant and bar named The Traymore located on the premises (the name a nod to the former hotel housed there).
Sources
Bandell, Brian. Foreclosure Roundup: SoBe's Traymore Hotel hit with foreclosure. Bizjournals. August 04, 2010. Accessed May 27, 2018. https://www.bizjournals.com/southflorida/stories/2010/08/02/daily51.html.

City of Miami Beach Planning Department. Collins Waterfront Historic District Designation Report. Miami Beach Florida. August 10, 2000. Accessed May 27, 2018. https://www.miamibeachfl.gov/wp-content/uploads/2017/08/Collins-Waterfront.pdf.

Jainchill, Johanna. Miami a hotel boomtown. Travel Weekly. March 12, 2013. Accessed May 27, 2018. http://www.travelweekly.com/Travel-News/Hotel-News/Miami-a-hotel-boomtown.

McCaughan, Sean. Art Deco Traymore Hotel Comes Back To Life As A COMO. Curbed Miami. June 04, 2013. Accessed May 27, 2018. https://miami.curbed.com/2013/6/4/10237050/metropolitan-by-como-traymore-hotel.

Traymore Hotel. South Beach. Accessed May 27, 2018. www.southbeach.com/hotels/Traymore-Hotel.html. Cached webpage

Traymore Hotel put on the block. The Real Deal. October 21, 2011. Accessed May 27, 2018. https://therealdeal.com/miami/2011/10/21/traymore-hotel-put-on-the-block/. From GlobeSt article.

Vital Statistics: COMO Metropolitan Miami Beach. COMO Hotels. . Accessed May 27, 2018. https://www.comohotels.com/sites/default/files/COMO%20Metropolitan%20Miami%20Beach%20Press%20Kit.pdf. PDF File.

Additional Information