Green Gables - 361 East French Ave
Introduction
This two-story residential structure was constructed in 1889 by carpenter John Borland, one of Orange City's earliest builders. The example of Frame Vernacular architecture is infused with Queen-Anne style adornments including a beautiful stained glass bay window and attractive baluster patterns on the porch. When the house was being constructed the local newspaper stated the house had towering height with two distinctive chimneys, 40 feet at the peak of the 14/12 pitched roof.
Images
Green Gables, 2018. Photo by Ted Marsolek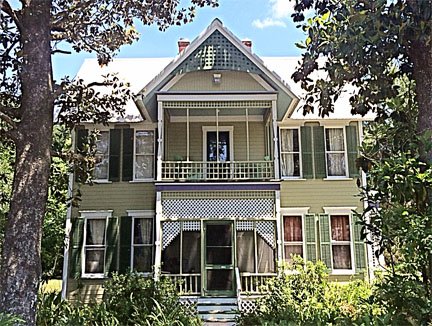 Green Gables, c 1900. Photo courtesy West Volusia Historical Society.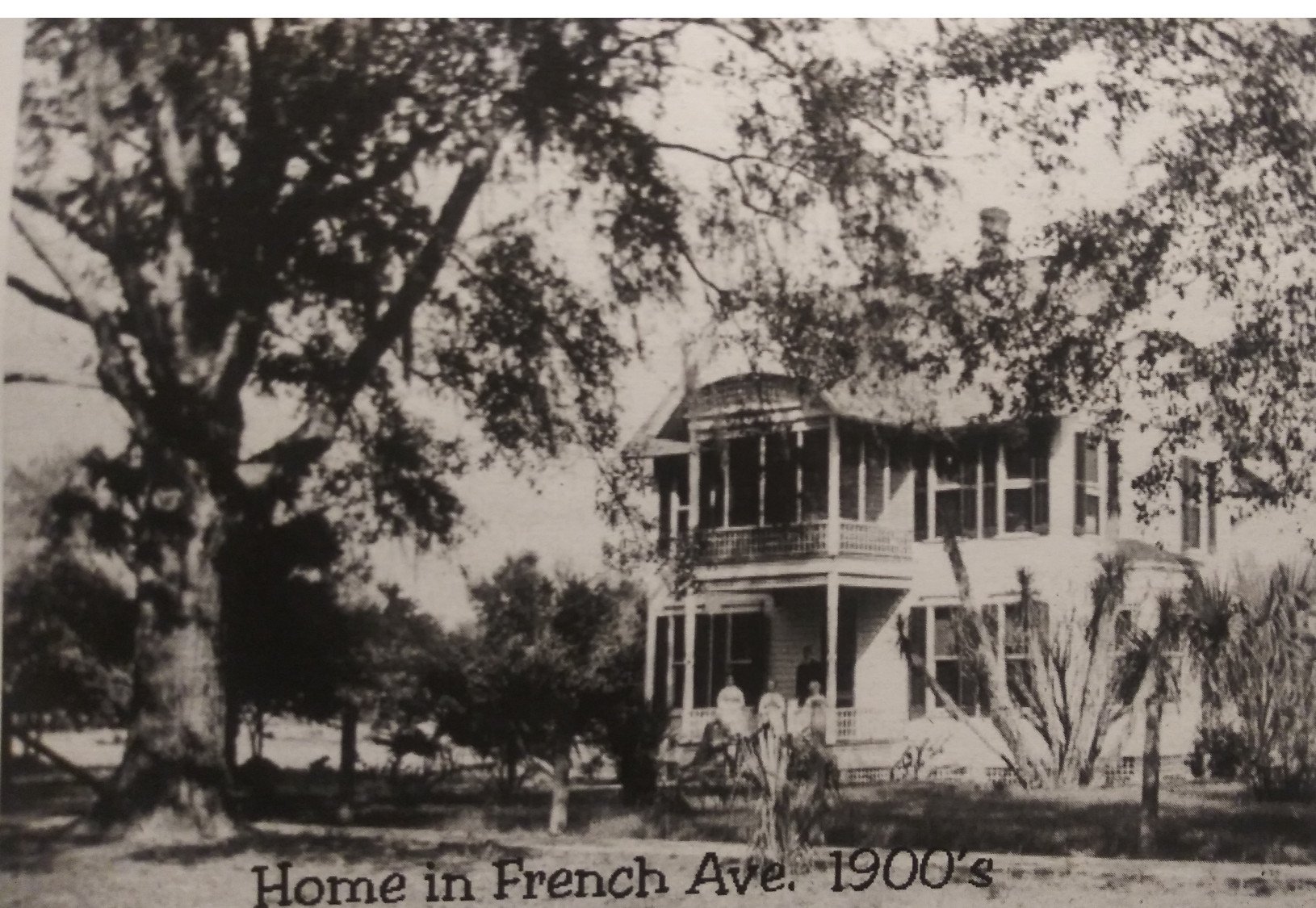 Backstory and Context
Welcome to Green Gables.
Originally, this home was owned by William and Catherine Eveleth. The Orange City Times reported the house "looming up" in April 1889 and confirmed it was completed later that year by the contractor John Borland.
Borland was one of the earliest contractors in Orange City and also built cottages in New Smyrna in the 1880s through the 1890s.
Green Gables served as the Eveleth's winter home. The name of Green Gables was given to the house by Catherine after her favorite book, Ann of Green Gables by Lucy Maud Montgomery, to help identify the house as at the time of it construction there were no numeric addresses to deliver mail.
The Eveleth's maintained the house until 1910. The side facing gable roof has curved lattice in the gable ends, and a pair of brick chimneys. William died in 1908 and is buried in Orange City's Hollywood Cemetery. Catherine move to California in 1910 to live with her daughter.
Lattice and other patterns adorn the south facing porch. The lattice work on the front porch was a later addition to the house. Windows are one over one sash, except for the Queen-Anne style stained glass window in the polygonal bay on the east elevation. At one time the house was converted for a short time into a duplex and altering the interior staircase.
In the 1940s, Green Gables was purchased for back taxes of four hundred dollars by Oviatt and Frances Desmond. Oviatt at that time was interim pastor of First Congregation Church of Orange City. The current owners have recently applied a colorful and classic paint scheme to accentuate the home's unique character.
The grounds contain native landscaping, including large magnolia trees and azaleas, making this structure and site an excellent example of Orange City's historic roots.
Sources
https://lakehelen.com/Gateway/Frame%20Vernacular%20-%20Style%20Guide.pdf
United States Department of the Interior National Park Service (2004). National Register of Historic Places Continuation Sheet Orange City Historic District Orange City, Volusia County, Florida
LaFleur, J.(Ed.). (2000). Our Story of Orange City, Florida. Florida: Village Improvement Association, Inc.
Additional Information