Roosevelt Warm Springs Institute for Rehabilitation
Introduction
Originally known as the Georgia Hall, the white, colonial structure was built in 1932 by architect Henry Toombs and Franklin D. Roosevelt to serve as the first rehabilitation center for polio patients in the United States. During his 12 year tenure as president, FDR would frequently attend the annual Founders' Day Dinner at Thanksgiving in the dining hall of the Georgia Hall. Besides the administrative building and infirmary, across the street is also a chapel built by Toombs. In the courtyard of the main administrative building, the "Polio Hall of Fame" can be found, paying tribute to key figures in the fight against polio such as FDR and Dr. Jonas Salk. The facility is now known as the Roosevelt Warm Springs Institute for Rehabilitation and continues to treat patients from across the country.
Images
The Polio Hall of Fame is located in the courtyard of the old administrative building at the Georgia Hall.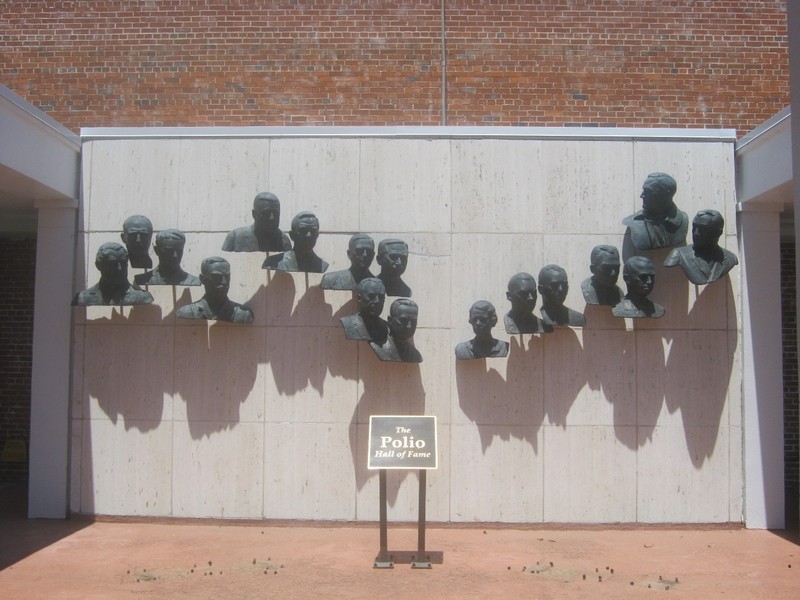 The architecture and design of the colonial administrative building was overseen by Franklin Roosevelt and his favorite architect, Henry Toombs.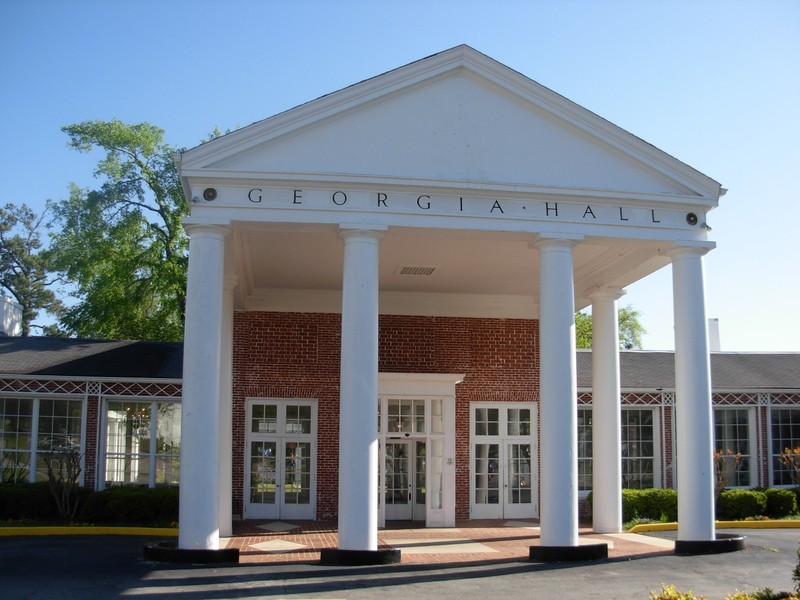 President Franklin D. Roosevelt, accompanied by Eleanor Roosevelt, carves the 1933 Thanksgiving Day turkey with fellow polio patients in the Georgia Hall Dining Room.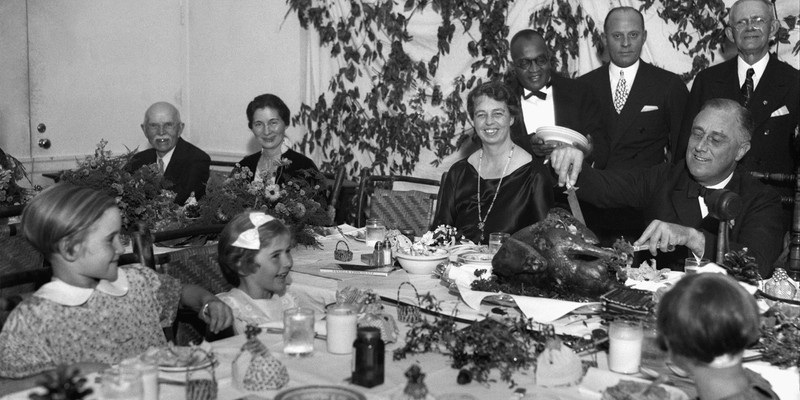 Polio patients line-up at the Georgia Hall to watch the hearse carrying the coffin of President Roosevelt leave the Georgia Warm Springs Foundation. April 13, 1945.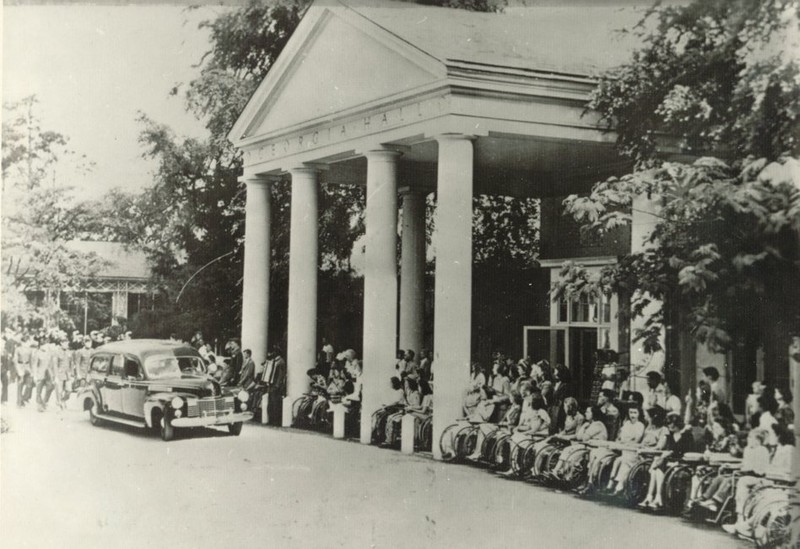 Sources
Minchew, Kaye L.. Roosevelt Warm Springs Institute for Rehabilitation. New Georgia Encyclopedia. . Accessed May 21, 2018. https://www.georgiaencyclopedia.org/articles/science-medicine/roosevelt-warm-springs-institute-rehab....

Accessed May 21, 2018. http://www.exploregeorgia.org/listing/3927-roosevelt-warm-springs-institute-for-rehabilitation.


Additional Information