New Americans Museum
Introduction
The New Americans Museum celebrates the stories and experiences of new immigrants to the United States and promotes understanding between them and native-born Americans. The museum is located in the historic Naval Training Center-Liberty Station, which has become a center for arts, culture, science and technology. Its programming includes changing exhibitions that explore a variety of themes and subjects, lectures and speaker series, visual and performing arts, conferences, cultural events, and oral and visual history projects.
Images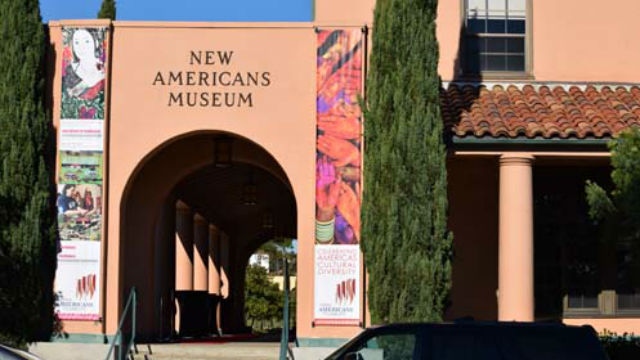 Backstory and Context
The museum was founded thanks to the efforts of philanthropist Deborah Szekely, who is the daughter of Jewish immigrants.
Sources
"Our Organization." The New Americans Museum. Accessed May 19, 2018. http://newamericansmuseum.org/about/overview.

Pollack, Mimi. "Immigrants Star in Szekely's 'New Americans Museum' at Liberty Station." Times of San Diego. January 21, 2015. https://timesofsandiego.com/arts/2015/01/21/new-americans-museum-celebrates-cultural-kaleidoscope.

Photo: Donald H. Harrison, Times of San Diego
Additional Information