Cape Disappointment Lighthouse
Introduction
This area near where the Columbia River meets the Pacific Ocean is known as the Graveyard of the Pacific. There are in excess of 100 shipwrecks from fishing boats to large three-masted barks that have sank below the waves or went aground on the sands near the mouth of the Columbia River or along the Long Beach Peninsula.
Images
Cape Disappointment Lighthouse completed in 1856 was a beacon for ships entering the mouth of the Columbia River. This photo was taken in the 1880s.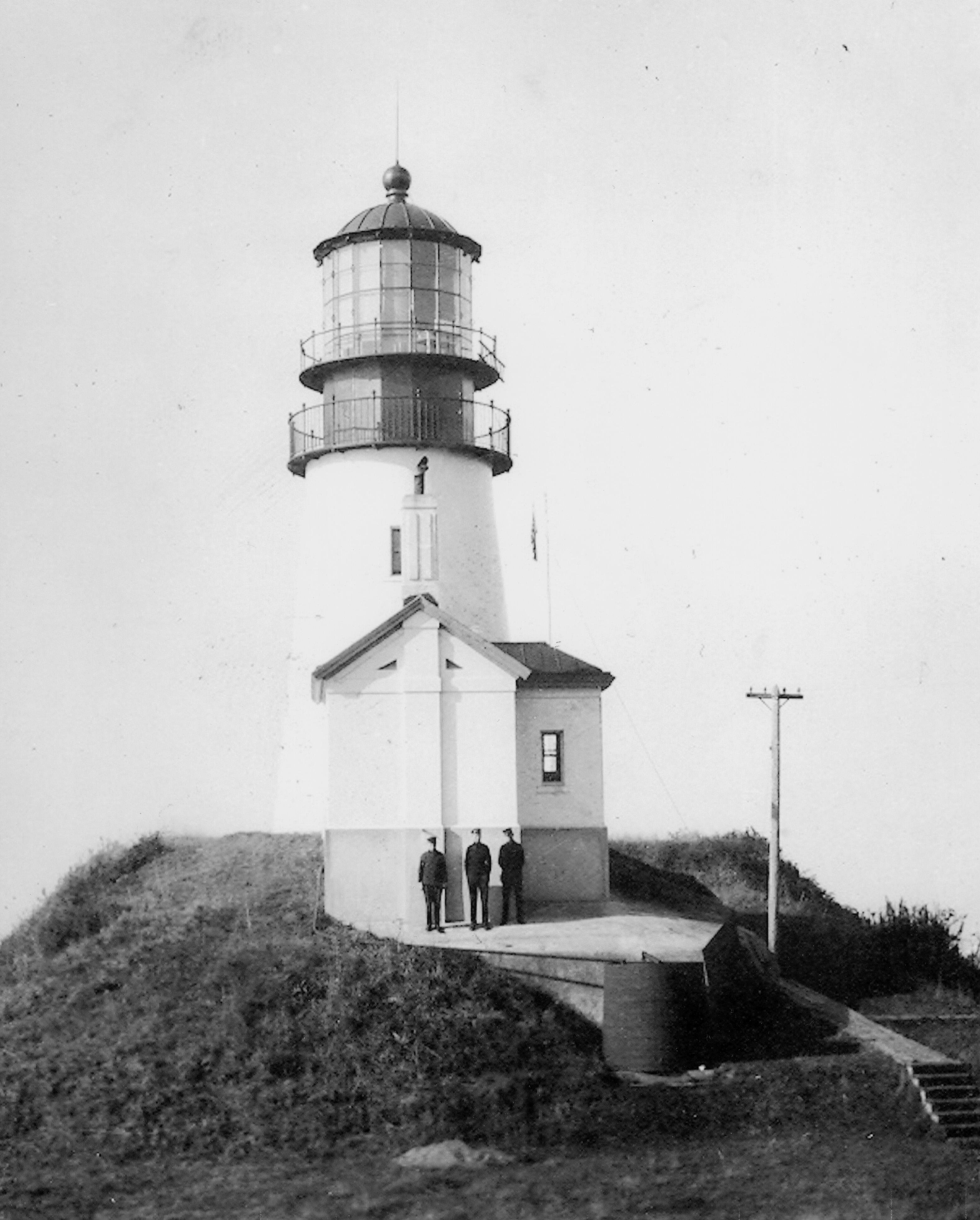 The lumber barge,George Olson broke loose from its tow on Jan.30,1964. The Coast Guard was able to attach a line, but there was too much damage to safely tow her to Astoria. She was grounded on Jetty "A." Losing her 3.5 million feet of lumber.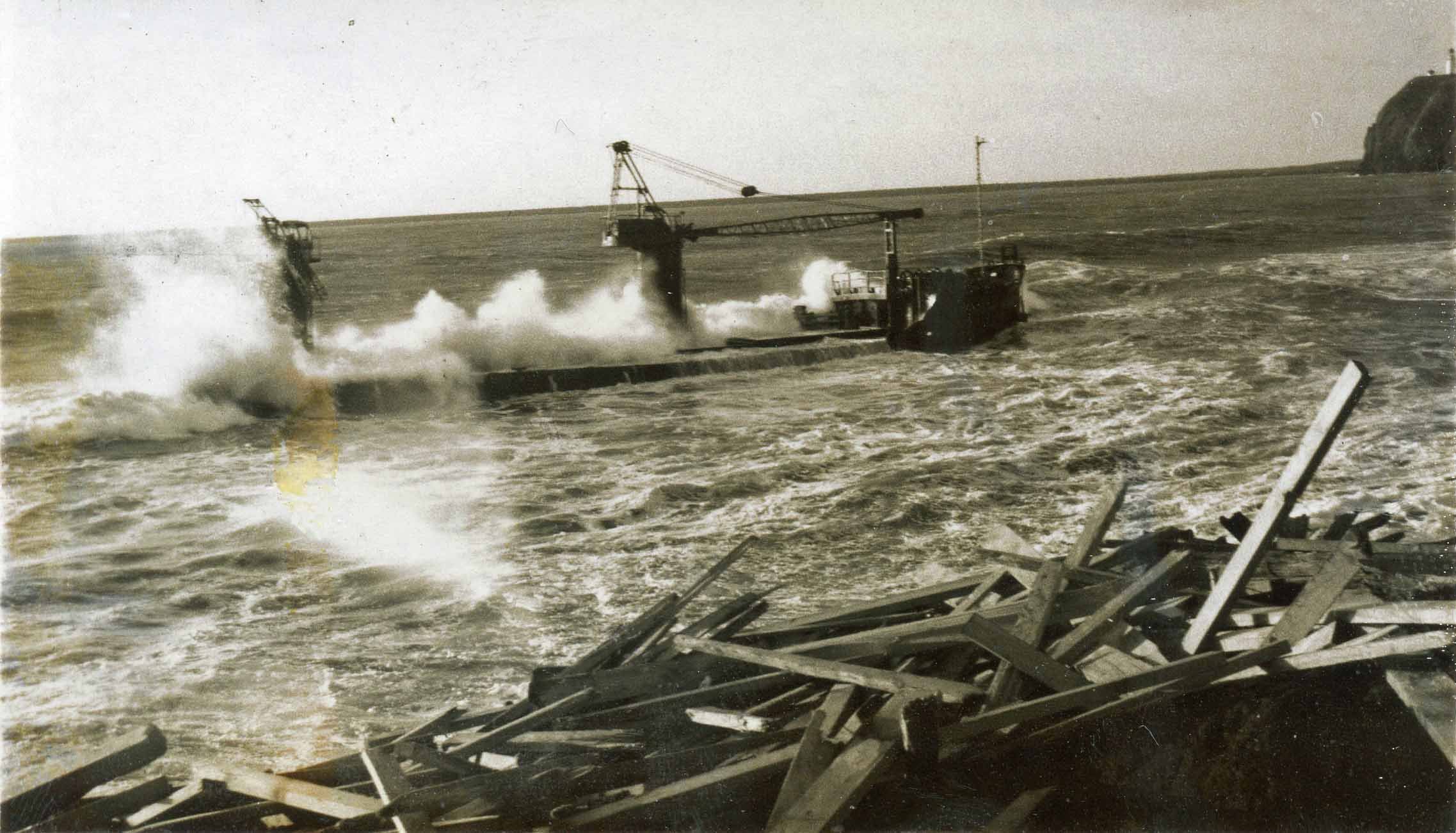 If you look south at low tide from Cape Disappointment Lighthouse, you can see the slowly shrinking remains of the lumber barge, George Olson.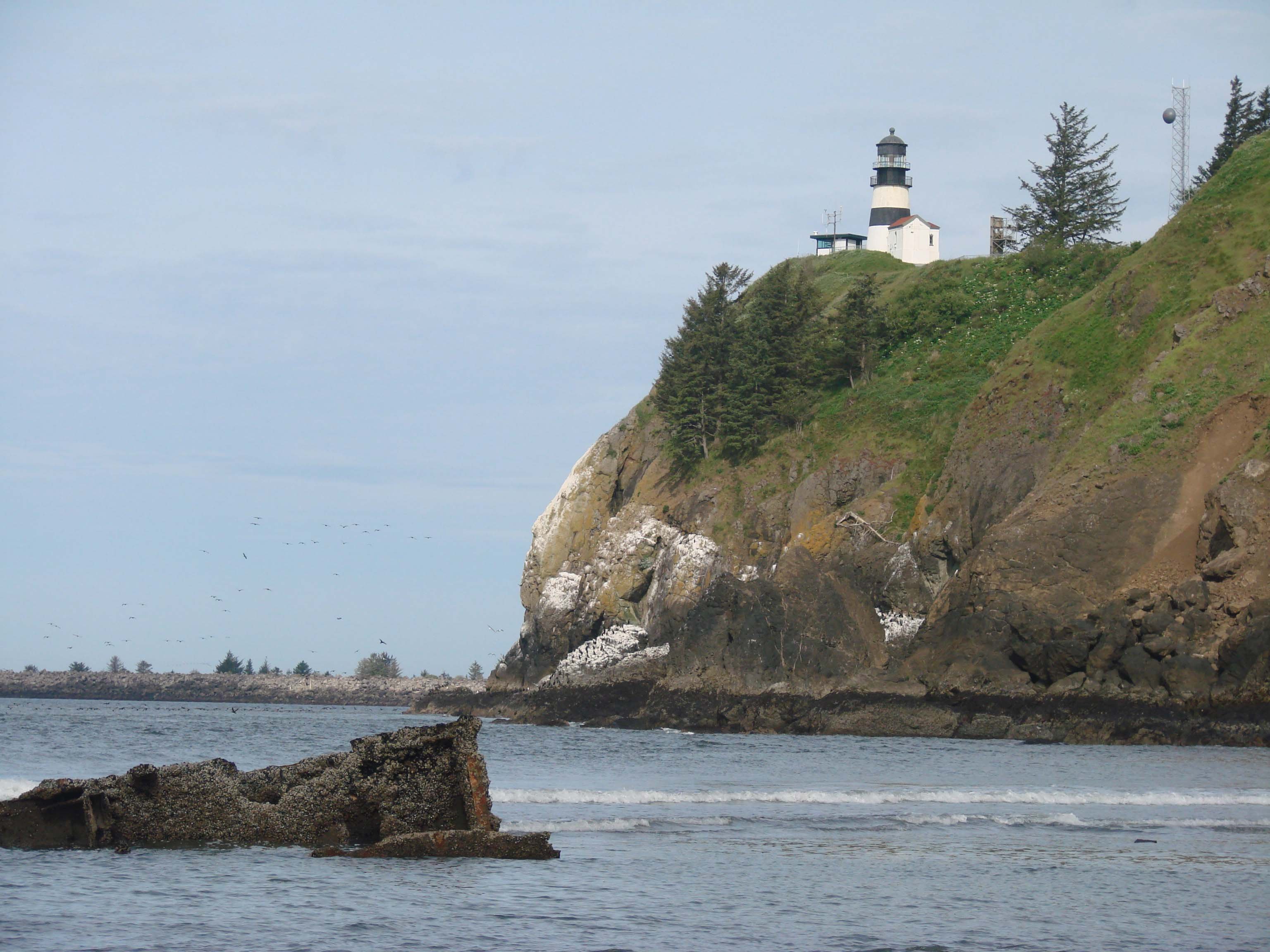 The tuna seiner, Bettie M was entering the Columbia River on March 20, 1976. The Bettie M and its 900 tons of tuna failed to maneuver into the channel and wrecked on Jetty "A". The remains of the Bettie M can still be seen at low tide.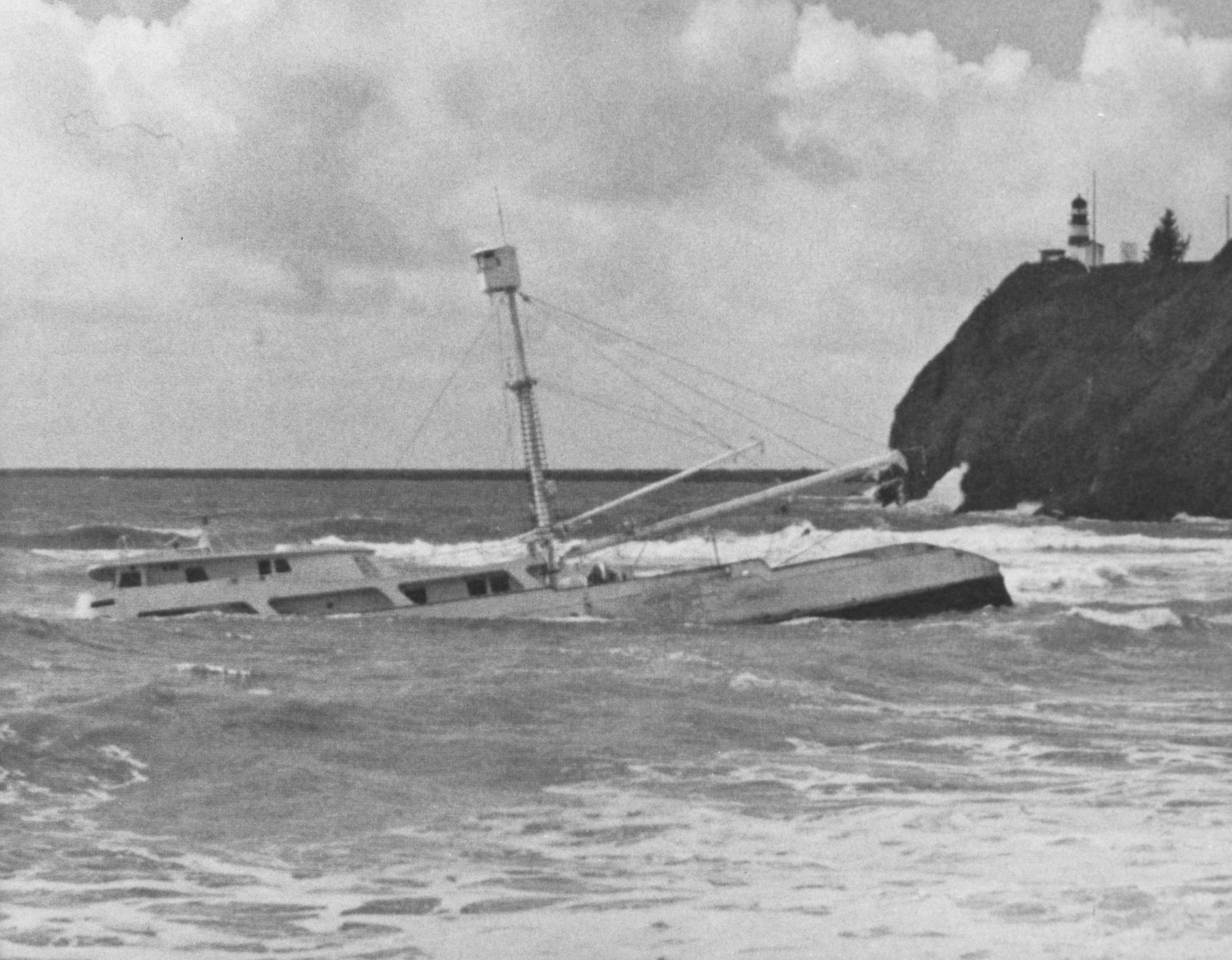 Sources
Gibbs, James A. Pacific Graveyard. Binfort and Mort. Portland.1993.