Historical Marker Commemorates the Founding of Rome, NY
Introduction
This commemorates the founding of Rome in 1796, its creation as the village of Rome in 1818, and its establishment as a city in 1870. The marker sits north of the city's former canal center, which is the reason for the odd intersections on the south border of Fort Stanwix.
Images
Marker looking west at the intersection of N. James and W. Court St.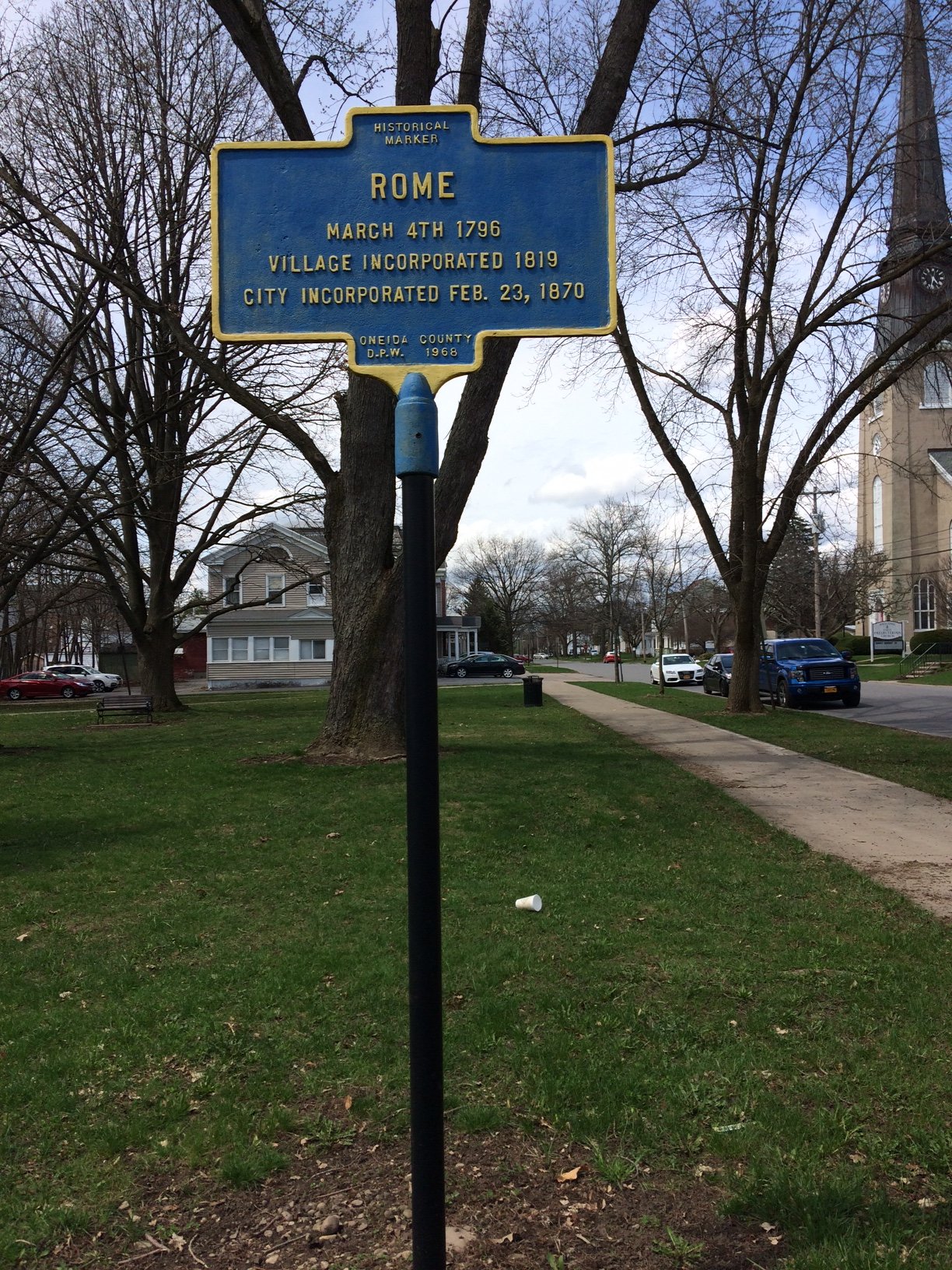 A close-up so you can view the wording.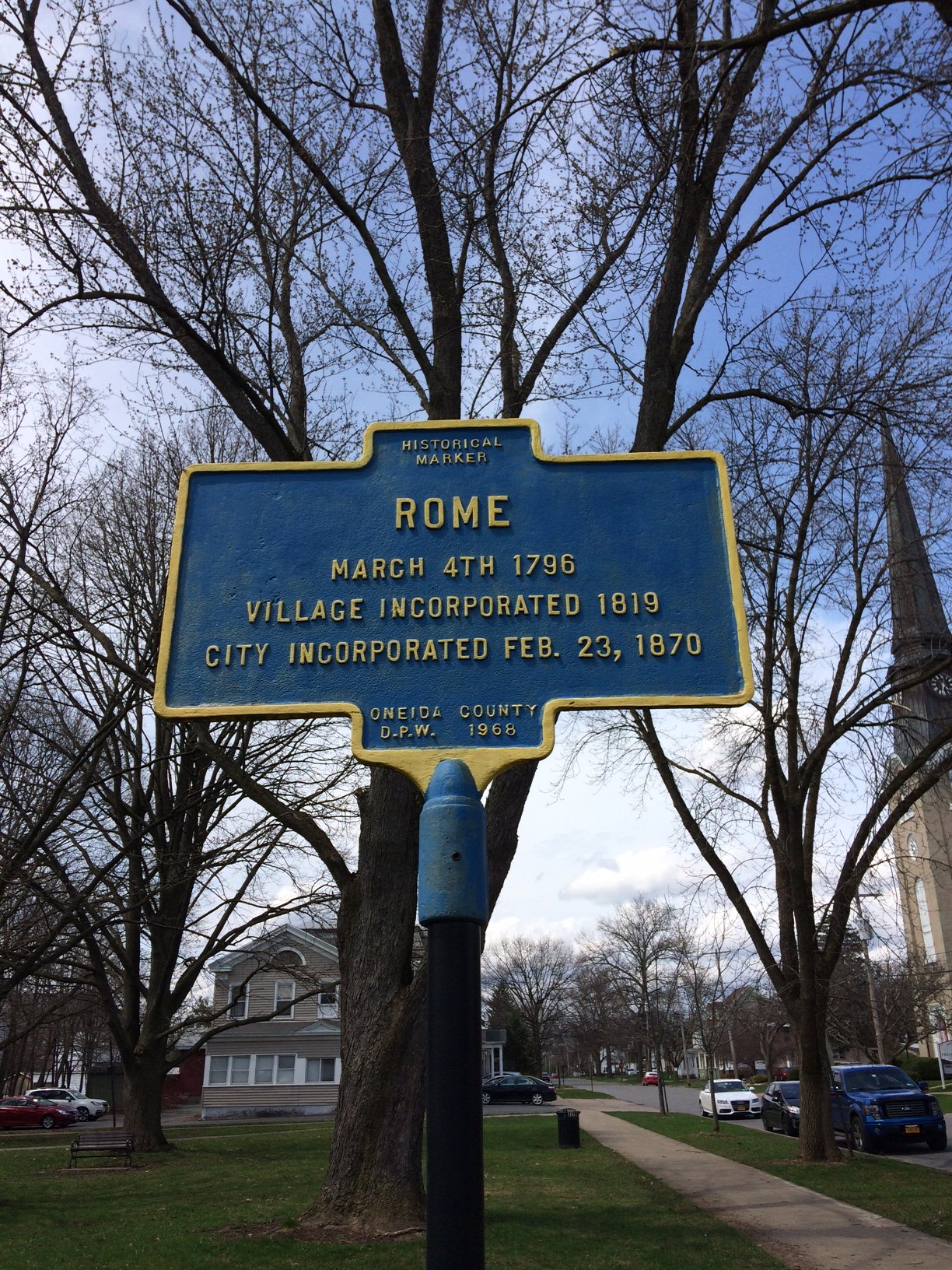 Backstory and Context
The marker was moved sometime between 2013 and 2016 to its current location. In 2013, it was a half block south to the right of the sidewalk entrance to the memorial park. The movement of the marker mirrors the fluctuations in the name of the community, originally planned to be Lynchville after initially being called The Expense Lot with Rome winning out officially in 1818.

Sources
Zackey, Christopher. The Naming of Rome, NY. Jervis Public Library. . Accessed May 09, 2018. http://www.jervislibrary.org/naming_of_rome.html.


Additional Information