Edward Kirk Warren House and Garage
Introduction
The Edward Kirk Warren House and Garage (built 1910) served as the home to Edward Kirk Warren and his wife. Warren was an inventor and industrialist who developed the featherbone corset, which begat the creation of the Warren Featherbone Company in 1883 (and remained in business until 2008). Meanwhile, the historic Tudor-Revival house is the product of Architect William Carbys Zimmerman, the Illinois State Architect at the time who is most known for designing many of the buildings found at the University of Illinois.
Images
Edward Kirk Warren House and Garage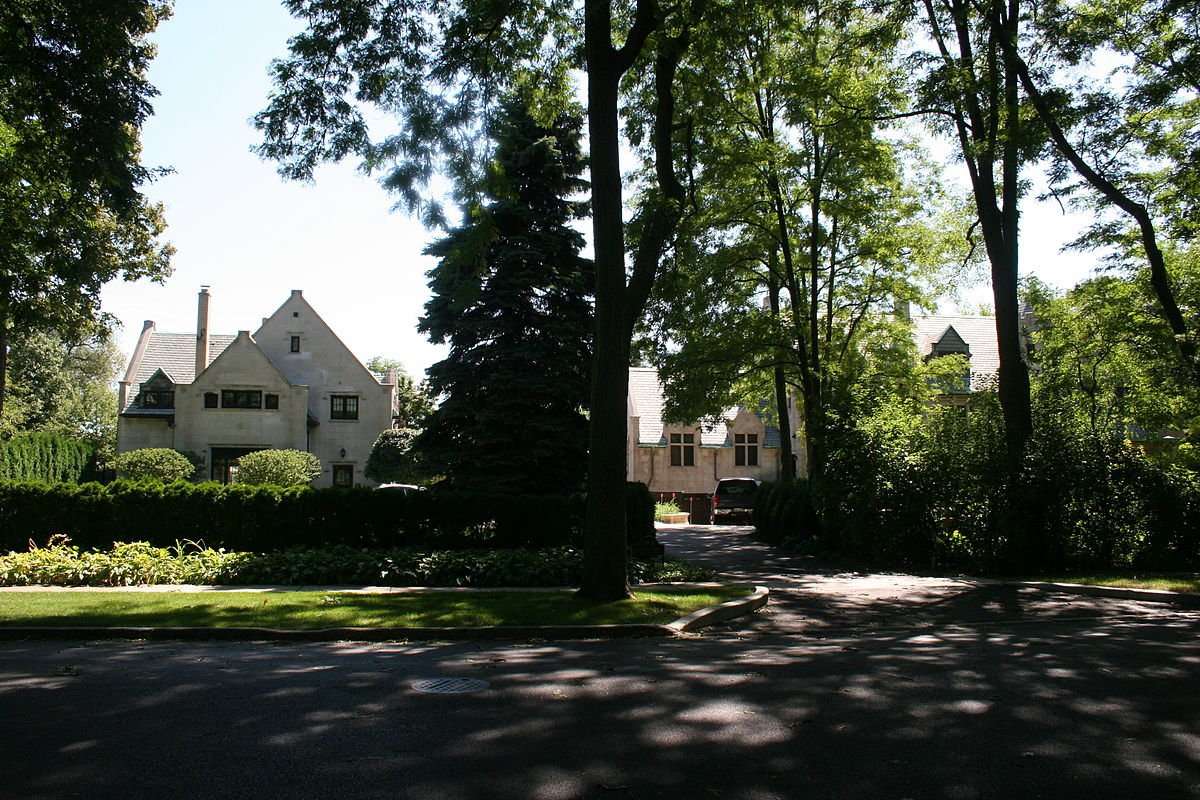 Edward Kirk Warren as pictured in the Michigan History Magazine in 1919.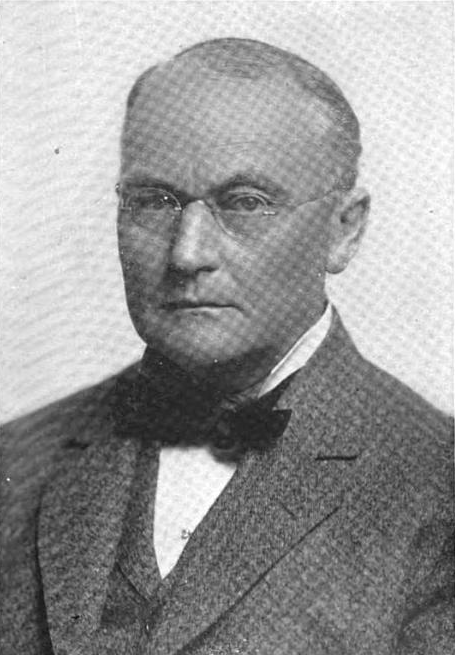 Featherbone Ad (19th Century)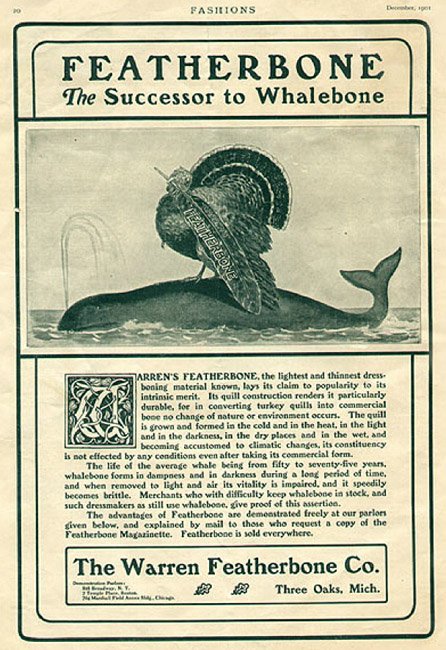 Featherbone Ad, Date Unknown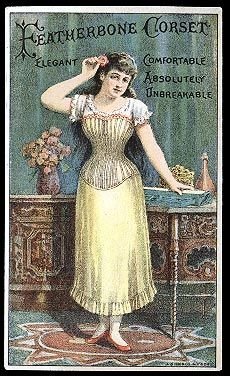 Backstory and Context
The Edward Kirk Warren House, built in 1910 with a Tudor-Revival design, is significant both for its architect, William Carbys Zimmerman, and for its owner. Edward Warren (1847 - 1919) developed the featherbone corset and subsequently, in 1883, established The exceedingly successful Warren Featherbone Company, which remained in business for 125 years. Warren, similar to many entrepreneurs during the Progressive Era, engaged in several philanthropical endeavors and he also served as president of the International Sunday School Association. Zimmerman, meanwhile, enjoyed a successful career designing houses throughout Chicago and its suburbs, as well as many government buildings such as many located on the campus of the University of Illinois.

Edward K Warren

Edward K. Warren was born and raised in Three Oaks, Michigan, located due east from Chicago on the opposite (eastern) shore of Lake Michigan. Warren dabbled in many projects and had an inventor's mindset. While managing a dry goods store in Three Oaks, he heard customers complain about the costs of whalebone, used in corsets and other aspects of fashion during the nineteenth century. Being the inventor and opportunist he was, he looked for a better product to supplant the popularity of whalebone -- he found his answer on a trip to Chicago.
While visiting Chicago, Warren discovered that feather duster factories in Chicago discarded many pointer feathers because they deemed them unsuitable for use in dusters. Warren realized that those pointer feathers proved to be the solution to the use of whalebone in corsets; he received a patent for his idea in 1883 and then opened a small factory in his hometown to manufacture featherbone corsets.
Though the Featherbone Corset grew exceedingly popular and brought him his fortune, Warren's knack for innovation and invention allowed the company to succeed for many years. His company added numerous types of women's clothes and undergarments that used his Featherbone product, and then in the 20th century, he had the foresight to switch to ribbon and elastic materials. As such, the company operated for 125 years.
Warren, as was the case with many wealthy tycoons in the later parts of the Gilded Age and into the Progressive Era, was dedicated to philanthropy; he established the Warren Featherbone Foundation.
William Zimmerman & The Edward Warren House
William Carbys Zimmerman (1859 - 1932) studied architecture at the Massachusetts Institute of Technology from 1877 to 1880, and then took his first job in 1881 as a draughtsman in the office of famed Chicago-School Architects, Burnham & Root.
He left Burnham & Root a few years later and, from 1898 to 1912, worked on his own. He moved his offices to Steinway Hall, designed by Dwight H. Perkins and the birthplace of the "Praire School." .
In 1905, Zimmerman was named Illinois State Architect, a position he held until 1913. During that time, he designed a multitude of courthouses, park buildings, hospitals, and numerous buildings found on the campus of the University of Illinois. Also, during that time, he continued to work privately on many houses in Chicago and the suburbs, including the Warren House.
The house was built from 1910 - 1912 for Warren and his wife, who at that point had both aged into their early sixties. Warren maintained his factory in Michigan, but he also had offices in Chicago, opening them in 1896. Zimmerman enjoyed profound influence from the Chicago and Praire School architectural styles, however the Warren House is one of only two buildings in Evanston to have consisted of a Tudor Revival design.
Sources
Buchbinder-Green, Barbara J. "Edward Kirk Warren House and Garage." National Register of Historic Places. http://gis.hpa.state.il.us/pdfs/201383.pdf

"From Corsets to Philanthropy: The Warren Featherbone Company." Michigan State University Archive and Historical Collections. Accessed May 04, 2018. http://www.archives.msu.edu/collections/featherbone.php.

"Full text of City of Chicago Landmark Designation Reports." archive.org. https://archive.org/stream/CityOfChicagoLandmarkDesignationReports/PulaskiParkFieldhouse_djvu.txt

Photo Source

Edward Kirk Warren House: Thshriver - Own work, CC BY-SA 3.0, https://commons.wikimedia.org/w/index.php?curid=20630976

Edward Kirk Warren as pictured in the Michigan History Magazine in 1919: By Michigan Historical Commission - Michigan History Magazine, Vol. III (1919)., Public Domain, https://commons.wikimedia.org/w/index.php?curid=30404788

Featherbone Ad (late 19th century): Found at Fabrics.Net, http://info.fabrics.net/the-legacy-of-warren-featherbone/

Featherbone Ad, Date Unknown: Found on Pinterest, Author and Date Unknown. https://i.pinimg.com/originals/21/e9/cf/21e9cf47bfed7100494390ca827e549a.jpg


Additional Information