Ballard County Courthouse
Introduction
The Ballard County Courthouse was built to be the most imposing structure in the town. It is a large structure that towers over the town and can be felt throughout the community. It superseded the original seat of power in Blandville, which was twelve miles away from present-day Wickliffe, the Blandville courthouse burned in 1880. This solidified the move to Wickliffe, which was a river port. This location also meant that it was closer to other locations of commerce, as well.
Images
Ballard County Courthouse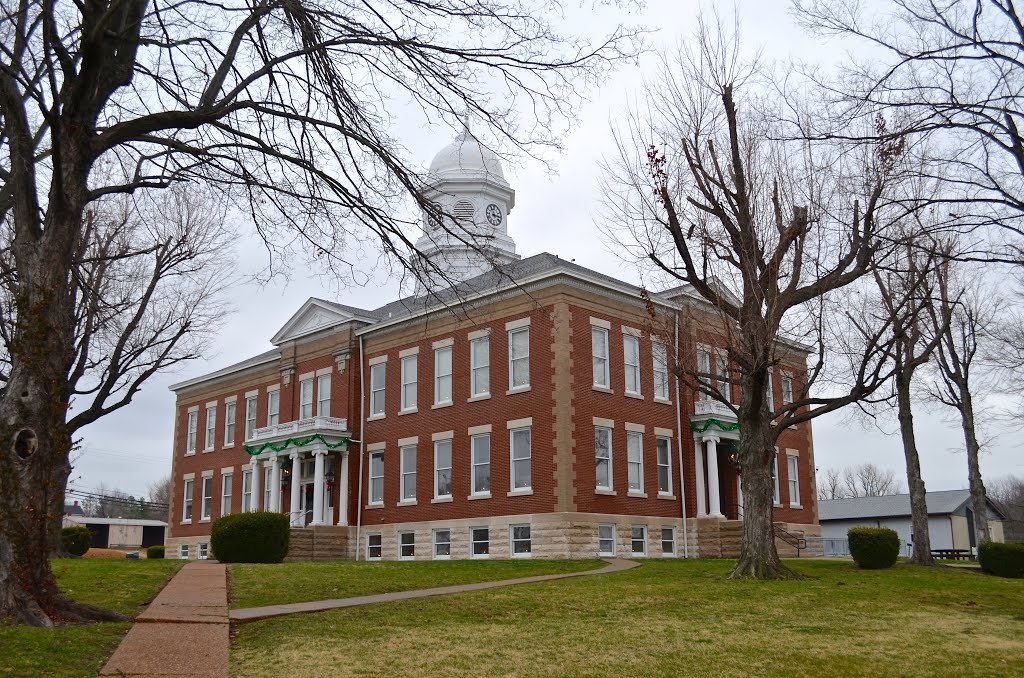 Backstory and Context
A county courthouse is meant to be imposing, and its physical presence felt in a community. The Ballard County Courthouse accomplishes this through its large scale, imposing volume, well-executed detail, portico-porches and the placement of an octagonal cupola that towers above the entire composition. The apparent architect for the building, Jerome B. Legg, had his office in St. Louis and seemed to have been selected because of his design for the Mississippi County, Missouri courthouse, completed in 1900 and located directly across the river.

When Ballard County was officially formed in 1842, the town of Blandville became the official seat of government. The first courthouse was completed in 1844 at the cost of $6,000. On February 2, 1880, either by accident or otherwise, the Blandville courthouse burned. There ensued a rather heated contest which, after four years, two county elections, and a court battle that reached the Kentucky Court of Appeals, resulted in the establishment of the seat of justice in the new town of Wickliffe.

Two factors influence the 1884 decision to move the remaining county records from Blandville to Wickliffe. First, Wickliffe was a river port and a busy center of local commerce located only six miles from Cairo, Illinois, a major commercial and banking center. Second, by the 1860s and 1870s, Wickliffe was served by two railroads, the Illinois Central and the Mobile and Ohio. The railroads linked Wickliffe to Cairo and points north as well as to major southern centers, such as New Orleans, Mobile, and Memphis, thus stimulating Wickliffe's economy.
Sources
Henderson, Jayne C.. National Register of Historic Places Registration From. National Register of Historic Places. . Accessed May 03, 2018.

The Kentucky Encyclopedia. Lexington, Kentucky. University Press of Kentucky, 2015.

Additional Information