St. John the Baptist Roman Catholic Church
Introduction
The church was founded by mostly German immigrants of Roman Catholic affiliation who built several churches prior to 1900. St. John the Baptist Roman Catholic Church is the most preserved and the least altered. Immigrants came to the area of John's Hill after revolutions and other fighting pushed them out of Germany in the 1940s. The first church was a log house before it was replaced with a more permanent structure.
Images
St. John the Baptist Roman Catholic Church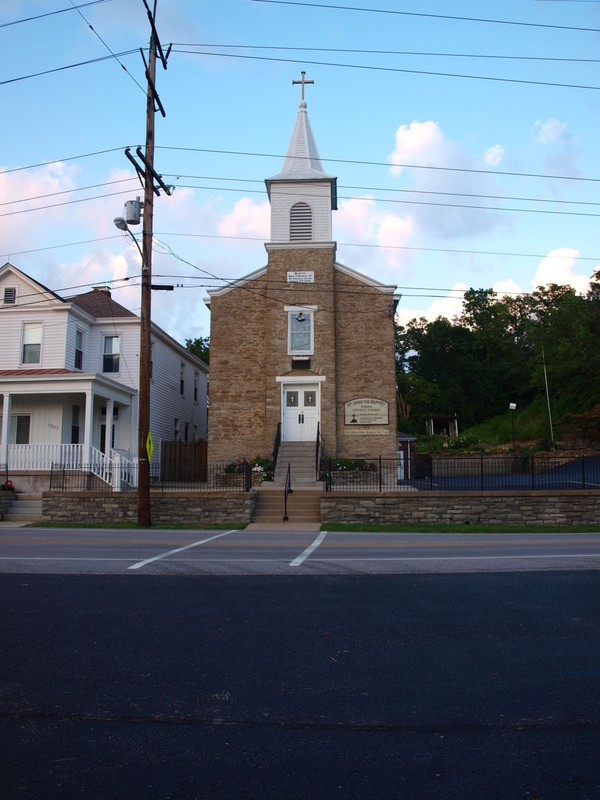 Backstory and Context
The immigrants that came to Campbell County were relocating from places like Bavaria and named the are of land they settled on John's Hill. They purchased the land to build the first church, a log structure that served the local inhabitants for ten years. It served as a church but also as a school for the young children of the founding families. During the feast of St. John the Baptist, lightning struck the log church and it burned to the ground in 1857.

They decided to build a more resilient structure the same year as the fire. The new church was a two-story stone structure and on November 25, 1858, the new church was dedicated as St. John the Baptist Church, which is the same structure that is still standing. For twenty years it served as a mission station until it obtained a permanent priest in 1880. There were nine short-term priests that did not record anything significant, especially during the Civil War. By 1891 the parish became a mission again due to a lack of priests.

In 1938, new life was breathed into the church by two priests who came to the parish. They were ambitious and wanted to make the parish really stand out. It also went through a period of growth and improvements in the physical structure of the church. St. John the Baptist Church, constructed in 1858 is one of few early ethnic churches extant in Campbell County. Of those which remain, it is the best example of early German utilitarian structures. Devoid of the high ornamentation which was present in later church structures, St. Johns symbolizes the non-materialistic religious life led by early German immigrants.
Sources
Jones, Calvin. National Register of Historic Places Registration Form. National Register of Historic Places. . Accessed May 03, 2018. https://npgallery.nps.gov/NRHP/GetAsset/41d07bf8-f05f-4570-b506-af31740e5227?branding=NRHP.


Additional Information