Fort Casey State Park
Introduction
Fort Casey (1890-1950) was a U.S. Army base established in 1890 to defend Puget Sound, the Bremerton Navy Yard, and the cities of Seattle, Tacoma, and Olympia. It is now part of a 999-acre park of the same name. The base was named on July 22, 1899 for Brigadier General Thomas Lincoln Casey, the former U.S. Army Chief of Engineers who had died a few years earlier. Fort Casey was put under caretaker management in 1950 and sold to Washington State Parks and Recreation Commission in 1956. The park also features the Admiralty Head Lighthouse, which was built in 1903 and is open seasonally to visitors.
Images
Fort Casey was established in 1890 to help defend the Puget Sound. It remained active until 1950.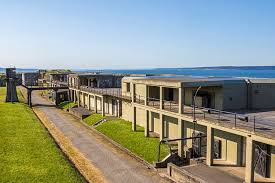 Fort Casey's main gun line.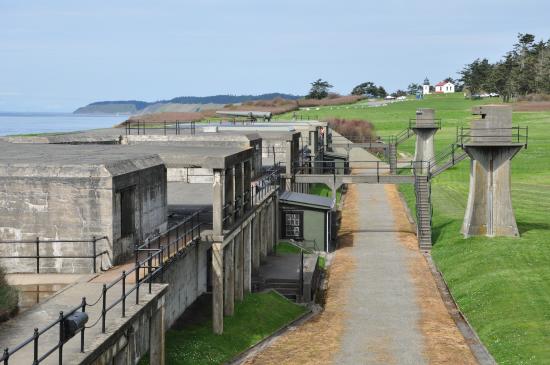 One of Fort Casey's coastal batteries.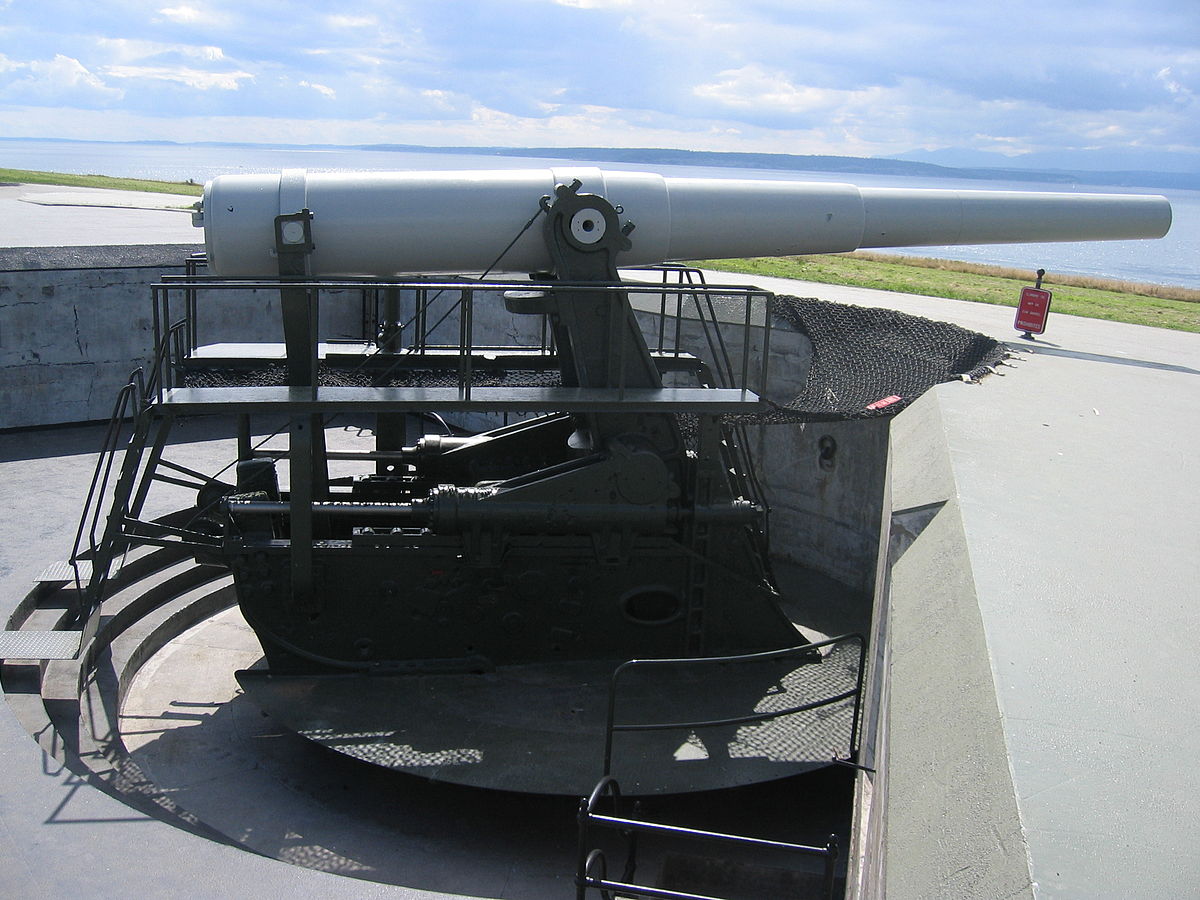 Backstory and Context
As part of the Harbor Defense of Puget Sound, Fort Casey would join Fort Worden and Fort Flagler in their "triangle of fire" defending the entrance of the Puget Sound. Fort Casey's first garrison of troops was the 3rd U.S. Artillery, which consisted of only 32 men under the command of Alfred Putnam. The fort wouldn't receive its first full garrison until 1902 when Companies 63 and 71, Coast Artillery, arrived from Alcatraz Island with 203 men under the command of Joseph Tracy.
Fort Casey was initially designed as a three-company coastal fort with the main post north of the main gun line and mortar batteries. Most of the permanent buildings weren't completed until 1904. Two 109-man barracks were built and a third was added in 1905. In 1906 the fort's hospital was upgraded and expanded to two stories. More quarters and support structures were added between 1905 and 1910 and with the completion of the power plant in 1910, the post was virtually complete.
During the first World War, Fort Casey was used as a training facility for the U.S. Army. A large number of temporary buildings were built in a cantonment behind the permanent barracks near the mortar batteries and were removed sometime in the 1920s. After the war, the post was placed in caretaker status and used by the National Guard for training camps. During this period the fort deteriorated significantly and by the mid-1930s it was necessary to repair those structures. In 1941 a massive building program transformed Fort Casey into a World War II post even before the war started. By June 1941 the post had added nine new 63 man barracks and three new mess halls. Officer quarters were added and the existing quarters upgraded. 
Two of Fort Casey's coastal batteries were modified to hold 3" anti-aircraft emplacements. All of the 10" and 12" coastal guns were dismounted and scrapped in 1942 as part of the first large-scale, quota driven, scrap drive for the war. All of the scrapped guns and carriage belonged to disappearing carriage and mortar batteries which had become outgunned and outranged by shipboard armament. Only two of Fort Casey's coastal batteries and three anti-aircraft emplacements would remain throughout the whole war.
Sources
"Fort Casey History." Washington State Parks. Accessed May 04, 2018. http://parks.state.wa.us/505/Fort-Casey.
"Casey History." Accessed May 04, 2018. https://spu.edu/depts/casey/About/history.asp.
Additional Information