Brandy Station Battlefield Park
Introduction
Opened in 2003, Brandy Station Battlefield Park was the sight of a large calvary battle. Brandy Station is a little town in Virginia that was the location of a small battle during the American Civil War. On June 9, 1863, Brandy Station was a battlefield for both the Union and Confederate sides as it was the largest predominantly calvary engagement in the entire war. It took place at the beginning of the Gettysburg Campaign led by Confederate Gen. Robert E. Lee. The Gettysburg Campaign was a military invasion by the Confederacy into Pennsylvania and resulted in the three-day Battle of Gettysburg where the Union won a hard-fought victory. The Battle of Brandy Station did not have a conclusive victory for either side, but it is said that both sides gained some momentum from it.
Images
A map of Union and Confederate forces fighting at Brandy Station.
A Black and white photo of the battle in action as both sides fight for victory.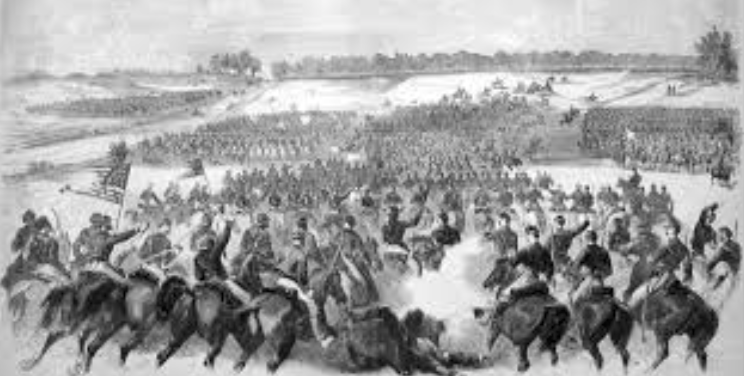 The preserved battlefield park as it looks today.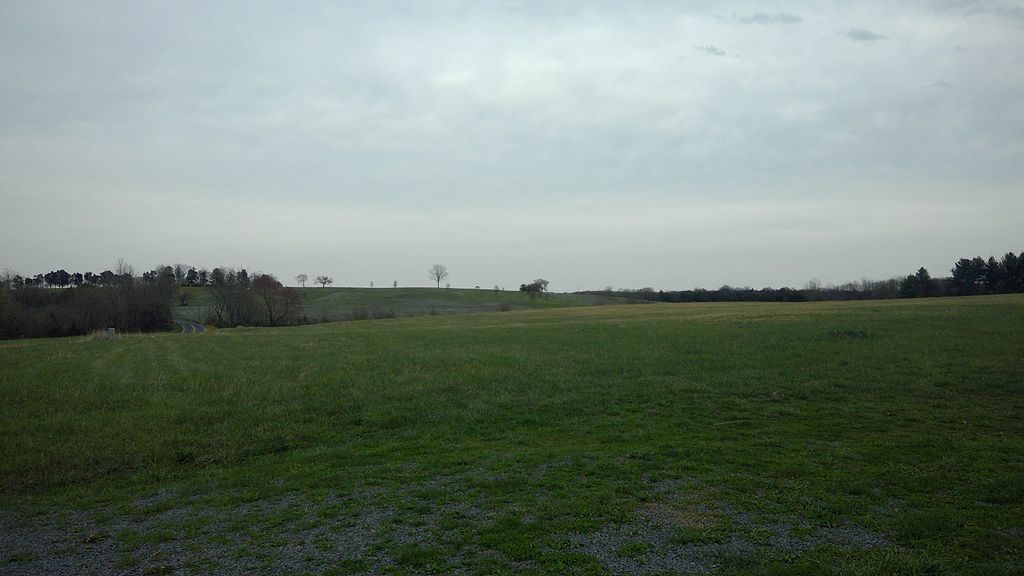 Backstory and Context
After obtaining victory during his Chancellorsville Campaign, General Robert E. Lee planned a new invasion further up North to pick up more land. Lee and his army were planning to invade up through to Pennsylvania while also trying to capture cities like Baltimore and Philadelphia along the way. However, Lee would misread many of the Union's strategies as he relied on Northern opinion columns in newspapers to determine the thinking on the North side and he was short on supplies meaning he had to plan a few raids to get some more. His army men started trekking up towards Virginia looking to establish a foothold in the town of Brandy Station. However, they would soon be met with Union reinforcements trying to stop them from stealing their supplies and conducting their invasion.
On June 9, 1863, the Battle of Brandy Station commenced with both sides fighting hard. The battle would last for a good 10 hours before the dust settled. In the end, the Union lost over 900 troops in the battle while the Confederacy lost only over 500 soldiers. Robert E. Lee's son, Rooney, would be injured in this battle as he was hurting in his thigh so he would be taken to Hickory Hill, but Rooney was captured by the end of June. Even though the Confederacy was ensured they had won, they were criticized in local newspapers about having bad management. Union Maj. Gen. Alfred Pleasanton was also criticized for not being aggressive enough with moving his men forward and defeating the Confederate troops.
A historical battlefield now sits where the battle once took place as the history is on full display for visitors to see. The Brandy Station Foundation made sure that the battlefield was secured and grew to over 400 organization members. In 2003, Brandy Station Battlefield Park opened to the general public. There was some controversies with the preservation of the battlefield as commercial buildings were set to be constructed on site. The biggest one that was said to be built was a Formula One racetrack.
Sources
"Brandy Station Battlefield Visit," American Battlefield Trust. Accessed August 5th 2021. https://www.battlefields.org/visit/battlefields/brandy-station-battlefield
"Brandy Station Battle Facts and Summary," American Battlefield Trust. Accessed August 5th 2021. https://www.battlefields.org/learn/civil-war/battles/brandy-station
Additional Information